Under the Radar: 'Drive's' Oscar Isaac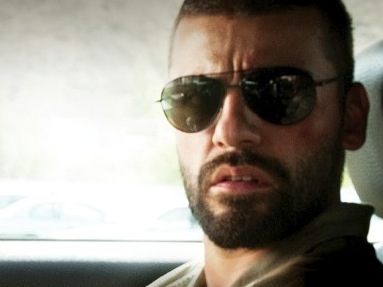 Even with its theatrical release a week away, Ryan Gosling's Drive has already amassed immense critical acclaim and netted filmmaker Nicolas Winding Refn Best Director honors at this year's Cannes Film Festival. Refn's 2008 film Bronson, also quite critically acclaimed, proved to be a launching pad for the phenomenal Tom Hardy; now set to play Bane in The Dark Knight Rises among other projects. We found ourselves wondering if Drive may do the same for young actor: Oscar Isaac.
Who is Oscar Isaac, you ask?
Well here are five things you probably don't know about this up-and-coming talent.
His Unusual Heritage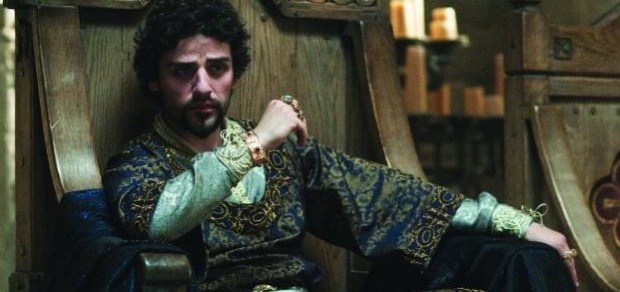 Oscar Isaac was born in the Central American nation of Guatemala to a Cuban father and Guatemalan mother. In addition, he is also of French and Israeli descent. While this may sound like trivial biographical information, it may actually end up aiding him in his career. This interesting hodgepodge of lineage gives Isaac a unique set of features that will help audiences, as well as casting directors, recall his face as he progresses. This is also the reason he's been able to play everything from tragic Greek mythological characters (Orestes in Agora) to English kings (Ridley Scott's Robin Hood) without ever ringing false or seeming out of place.
He's a Julliard Graduate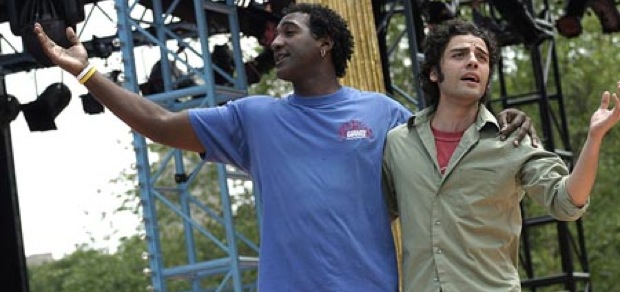 It would be one thing if Oscar Isaac was landing film roles based on nothing more than his looks, but instead this is a young actor who has truly put in the work and studied at one of the finest acting schools in the world. In 2005, Isaac graduated from the prestigious Julliard Performing Arts Conservatory in New York City. Julliard accepts less than 10% of its applicants so this is no small achievement. Notable graduates of Julliard include Kevin Spacey, Kelsey Grammer, Robin Williams, and William Hurt as well as stars on the rise like Anthony Mackie (The Hurt Locker) and Jessica Chastain (The Help).
He's Also a Musician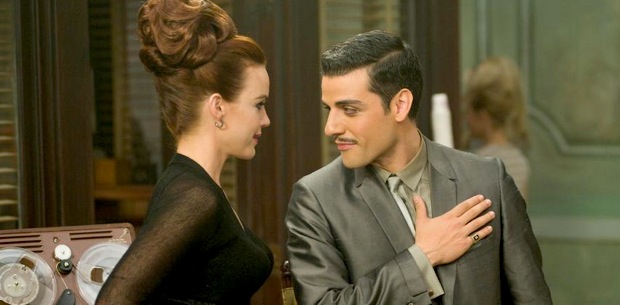 Before getting into acting, Oscar Isaac had aspirations of making a splash in the music world. As a student at the University of Miami School of Music, Isaac joined with five classmates to form the band The Blinking Underdogs—Isaac providing the lead vocals. They were a ska-punk band that attributed their sound to influences like Sublime and Reel Big Fish. They self-released an album called Last Words in 2001, but musical success ultimately eluded them. Oscar's musical background explains why he was asked to not only lend his acting talents to Sucker Punch, but to contribute a song to the soundtrack as well.
He's Worked with Some Noteworthy Directors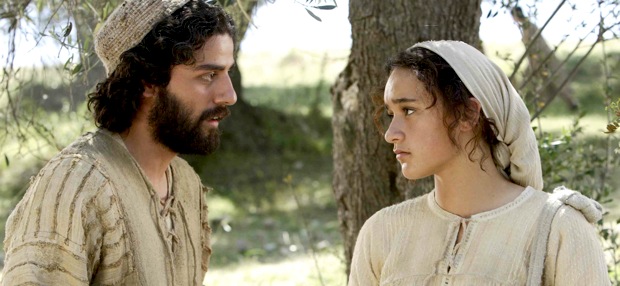 It turns out Nicolas Winding Refn is far from the first great director with whom Oscar Isaac has worked. Despite having only broken into film five years ago, this young actor's resume reads like a Rolodex of Hollywood's power directors. His first major role was playing Joseph in The Nativity Story for Catherine Hardwicke who went on to direct the first Twilight film. Isaac then appeared in Steven Soderbergh's two-part epic Che, a biopic of the Argentinean revolutionary. As previously mentioned, Isaac also worked with 300 and Watchmen director Zack Snyder on Sucker Punch. He's also had the distinction of working with Ridley Scott not once, but twice: first in 2008's Body of Lies, then again in last year's Robin Hood. Clearly, this guy is making an impression on some of the most renowned working today.
He's Signed on to Appear in the Next Bourne Film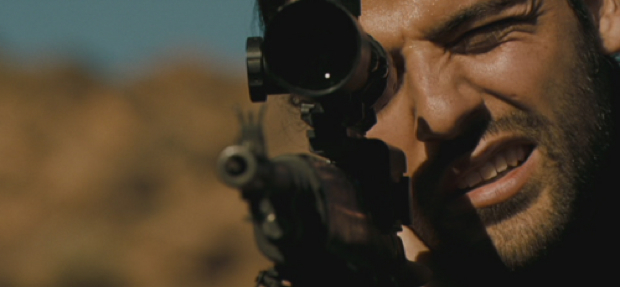 Oscar Isaac is definitely an actor to watch. Among his many upcoming projects is villain role in the next film in the Bourne franchise, The Bourne Legacy. Isaac originally tested for the lead role in the film, and while that eventually went to Jeremy Renner, director Tony Gilroy loved him so much, he gifted him the next best thing: the bad guy part.
If the trailer is any indication, Drive may prove to be perfect training for his diving into the action-packed world of Jason Bourne. The brand of gunplay and stunt driving featured in Drive seems to fit comfortably within the same neighborhood.