Under the Radar: Jessica Chastain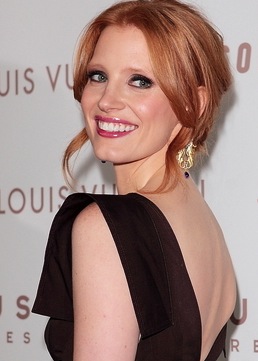 This week sees the release of The Debt, a multi-generational look at the high stakes world of international espionage. Helen Mirren, Tom Wilkinson and Cirián Hinds star as retired Mossad agents whose years of dedicated service have made them revered names in the industry. The film takes place in two parts, the first being set in the year 1997, as our heroes are now retired agents. The second part is a flashback to 1966 as the trio tracks down a Nazi war criminal with Jessica Chastain, Martin Csokas, and Sam Worthington play their younger counterparts, respectively.
Taking on the task of capturing the essence of a tremendous actress like Helen Mirren is no easy one. Does up-and-comer Chastain have what it takes? Who is she? Where did she come from?
Jessica Chastain has been working in film and television since 2004, but got her start on the stage. It was while she was performing in a production of Romeo and Juliet that one of her co-stars encouraged her to audition for Julliard. She ended up getting a scholarship from Robin Williams and, in her senior year, landed an ongoing deal with TV producer John Wells. She would do a number of television series over the next few years (including ER and Law and Order: Trial By Jury) as well as appear in a touring production of Othello alongside Phillip Seymour Hoffman.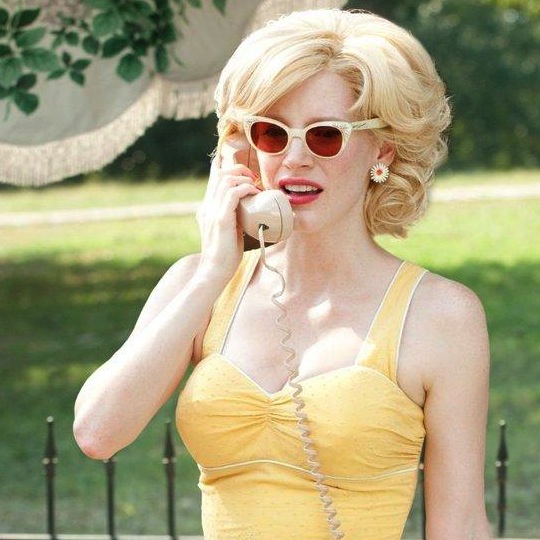 Chastain's first film role was the title character in the independent film Jolene, co-starring Chazz Palminteri and Dermot Mulroney. Right out of the gate, Chastain received an award for her performance, taking Best Actress honors at the Seattle International Film Festival.
She followed that up with a stellar turn in the thriller Stolen with Jon Hamm and Josh Lucas. From there, her career seemed to be on the fast track; just last month, Chastain starred in The Help, based on Kathryn Stockett's international bestselling novel about a female writer who, during the civil rights movement, writes a book about the life experiences of African-American maids. The film has already proven to be a smash hit.
Jessica also starred with Michael Shannon in Jeff Nichol's Take Shelter, which has already won big at the Cannes Film Festival. Although it was only released wide in American theaters this week, The Debt was making a splash with audiences at the Toronto International Film Festival last September. Toronto audiences will get another glimpse of Chastain when the Ralph Fiennes-directed Shakespeare adaptation Coriolanus, in which the actresses starred with Gerard Butler and Fiennes himself.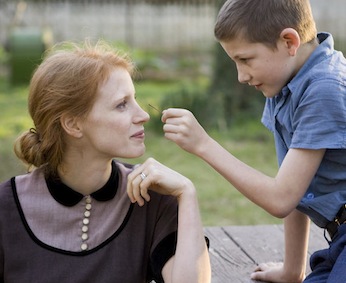 Jessica was also very fortunate recently to have had the chance to work with one of America's great directors, Terrence Malick (The Thin Red Line, The New World), in the highly anticipated The Tree of Life. The film stars the likes of Brad Pitt and Sean Penn and tells the story of a shattered relationship between father and son over the course of a lifetime. The film won the prestigious Palme d'Or at this year's Cannes Film Festival. Chastain's complex and fascinating performance impressed Terence Malick enough to secure her for at least one more opportunity: an untitled project slated for 2012.
Clearly Jessica Chastain is someone to keep a close eye on in Hollywood. Her next project will see her co-starring with Al Pacino in an adaptation of Oscar Wilde's Salome that Pacino will also be directing. It's obvious: Chastain's unique screen presence and obvious devotion to her craft have her well equipped to be an enormous star.
Suffice to say, she won't be under the radar much longer.