Unmasking the Villains of Horror
As we start to fill-up up our Netflix queues with classic horror flicks in preparation for Halloween, we realize the greatest villains of the genre still hold power over our adolescent selves. We still can't say Candyman in the mirror and clowns will always be scary, but what about the average joes who play the leading men in our nightmares? Sometimes it helps to disassociate and think of Freddie Krueger waiting in line at the DMV. Spurred by the recent release of Gunnar Hansen's (a.k.a Leatherface in Texas Chainsaw Massacre) memoir titled Chain Saw Confidential, we decided to "pull off the mask" of our favorite villains of horror.
Leatherface — Gunnar Hansen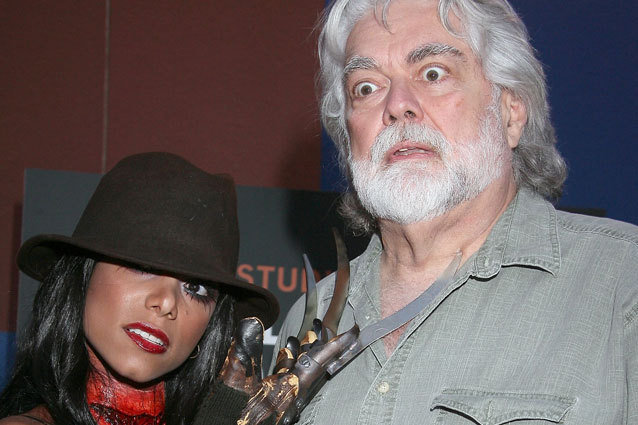 Valerie Macon/Getty Images
We skipped a lot of early morning classes in college, but perhaps we would've be scared straight if Leatherface was our English professor. The actor turned professor quit the biz to teach freshman English at University of Texas. Can you imagine the strapping six-foot three Hansen discussing the thematic resonance of Don Quixote? While Hansen spends most of his days in a small coastal town in Maine, he recently ventured back into acting, playing bit cameos in such classics as Hollywood Chainsaw Hookers and Texas Chainsaw 3D.
Jason Vorhees — Ari Lehman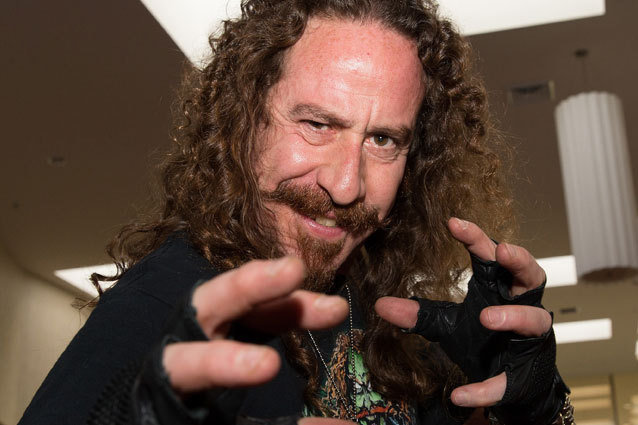 Joey Foley/Getty Images
Ari Lehman looks like a mix of street magician and the sexy sax man — the stuff nightmares of made of. He also holds the distinct honor of playing the first Jason Vorhees in the original Friday the  13th. As it turns out, creeping out generations of children is not his only talent, as he is accomplished jazz musician and studied classical music and jazz piano at both Berklee School of Music and NYU. His passion for pounding the keys led him to tour with prominent reggae and African music groups and eventually led to him starting his own band — "First Jason," whose sound "hits you over the head with an anvil being swung at 1000 miles an hour by the metal gods."
Michael Myers — Tony Moran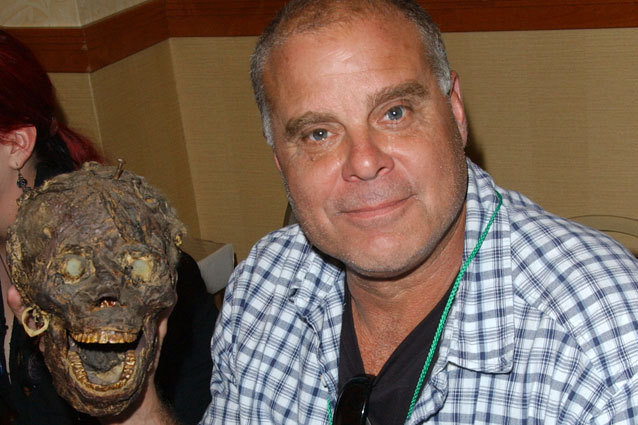 Albert L. Ortega/Wireimage
After slashing his way through a couple of teenagers as Michael Meyers in Halloween, Tony Moran found himself making mincemeat out of high mortgage rates as an actor-turned broker. He shared his passion for acting with his actress sibling, Erin Moran of Happy Days, and did a number of guest appearances in The Waltons and CHIPS and then quit at age 30. Turns out, Michael Myers had such emotional depth it required three actors to play him, including Nick Castle and Tommy Lee Wallace. Since Moran wasn't anxious to wear the Michael mask again, his footage from the first film was used again in the sequel.
Freddy Krueger — Robert Englund
WENN
Robert Englund is the Kevin Bacon of horror villains. The man has literally worked with everyone in the business and has an IMDB credit list longer than our tax return. Before he donned the striped crewneck and switchblade gloves, he was briefly considered to play the part of Han Solo in Star Wars and even had Mark Hamill bumming on his couch. After playing bit parts on various shows and a recurring role on V, he took on the role of Freddy for three consecutive films and continues to work steadily today.
Chucky — Brad Dourif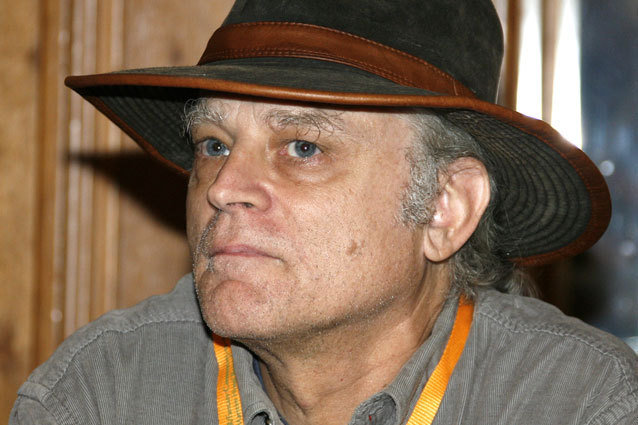 WENN
It takes a Golden Globe winner and Academy Award nominee to truly capture the demonic essence of a possessed doll. Character actor Brad Dourif has worked with some of the directing greats over the course of his career. He got his big break on One Flew Over the Cuckoo's Nest, worked with David Lynch in Dune and Blue Velvet, played a slimy villain in the Lord of The Rings trilogy and appeared in several Werner Herzog films. Like Hansen, Dourif also dabbled in teaching, leading acting and directing classes at Columbia University before becoming the voice of Chucky in all of the Child's Play films. Which leads us to wonder if there's a connection between playing psychopathic villains and academia.
More:
Buzzwatch Video: Horror Movie Trivia'
How Will Horror Movies Continue to Frighten Us?
2013 Radioactive Horror Movie Mashup (Song by Imagine Dragons)
---
From Our Partners:


40 Most Revealing See-Through Red Carpet Looks (Vh1)


15 Stars Share Secrets of their Sex Lives (Celebuzz)