Video One on One: Gary Oldman, Colin Firth Decipher 'Tinker, Tailor, Soldier, Spy'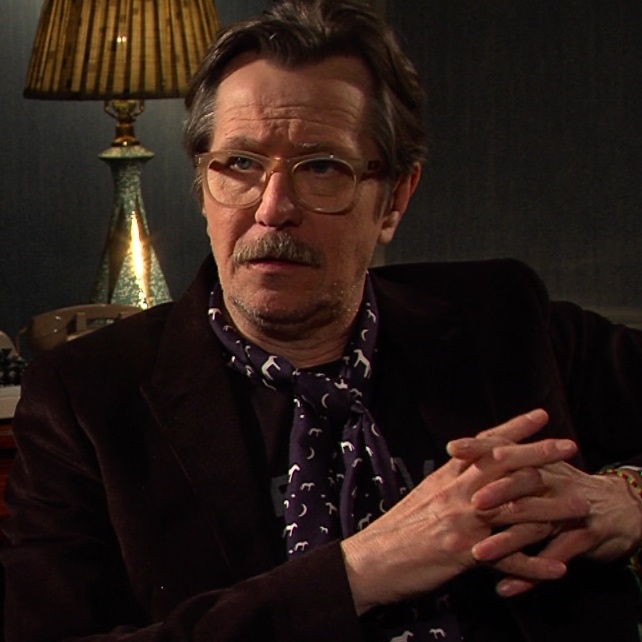 When describing the new spy drama Tinker, Tailor, Soldier, Spy I find it wise to default to Winston Churchill: "It is a riddle inside a mystery wrapped in an enigma."
Thankfully for audiences ready to accept the mission, the mind-bending mystery behind John le Carré's espionage tale is made all the more digestible by a cast of Britain's top tier performers, including Gary Oldman, Colin Firth, John Hurt, Tom Hardy, Toby Jones, Ciaran Hinds and Benedict Cumberbatch (to name a few). These guys could read the phone book and make it sound like poetry. Thankfully, the material on display in the movie is a bit of a step up from the Yellow Pages.
I had a chance to sit down with Oldman, Firth and Cumberbatch to discuss wrapping their brains around the complicated narrative, getting in the head of a spy and why '70s-era suits still look chic. Because they do.
Tinker, Tailor, Soldier Spy opens in limited release this Friday.
Gary Oldman