'Warm Bodies': Nicholas Hoult on His 'Zombie Shuffle' and Eating Tina Turner's Brain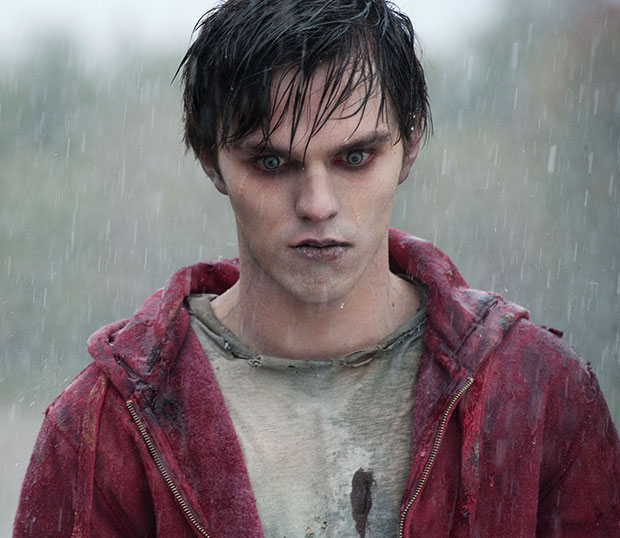 Summit Entertainment's newest Zombie filled rom-com, Warm Bodies, is creeping into theaters next weekend and if this is what the post-apocalypic world looks like, then sign us up! Nicholas Hoult takes on the leading role of R, a teenage zombie dealing with the perils of living in the aftermath of an undead epidemic. 
RELATED: Nicholas Hoult: 5 Reasons He's NOT the Next Robert Pattinson
"He feels trapped in his own body. He's doing his best but wants to feel alive," Hoult tells Hollywood.com of his character. "And luckily he meets Teresa Palmer's character, Julie, and she's just a spark in his life and suddenly he starts to feel more alive again."
One of the most intriguing twists in the film that if a zombie eats a human's brain, he or she will absorb that person's memories. It's one of the few ways that a zombie can still feel that rush of life's experiences. So whose brains would Hoult like to taste? Believe it or not, the handsome Brit chooses Tina Turner!
RELATED: Is 'Warm Bodies' the Zombie Answer to the End of 'Twilight'? — TRAILER
Hoult is quick to explain his unique choice: "I just did a Mad Max film and she did a Mad Max film — Beyond Thunderdome — so I'd like to know what her experience of it was. And I'd like the experience what it was like, you know, strutting around on stage."
Check out our full interview with Hoult below and find out more about R and the hilarious difficulties that comes along with perfecting the "zombie shuffle."
Warm Bodies will crawl into theaters Friday, February 1.
Are you excited to see the new zombie love flick? Whose memories would you like to absorb? Grunt your throughts in the comments below!
RELATED: Hollywood.com Wants You to See 'Warm Bodies' Before Anyone Else
Follow Leanne on Twitter @LeanneAguilera
[Photo Credit: Summit Entertainment]
---
You Might Also Like:

Who Wore This Crazy Hat?

Stars Who Changed Their Look After Love