'Warm Bodies' Scores Touchdown in Super Bowl Weekend Box Office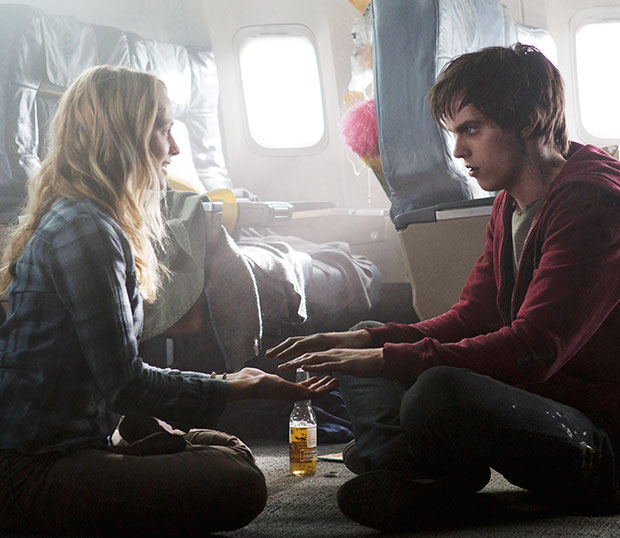 If you were betting on the Super Bowl this weekend, you fared well compared to the expectedly-slow box office weekend. As expected Warm Bodies went after the audiences that might not have put the pigskin palace on their to-do list, and from that came out heartily on top. The romantic comedy zombie film from Summit Entertainment took in an average of $6,655 per theater — nearly three times the number held by second place film, Hansel & Gretel: Witch Hunters. Gretel slipped into the number two slot ahead of the returning Silver Linings Playbook.
RELATED: Super Bowl Weekend: No Box Office Touchdown
Keeping Mama from returning to the top three, Playbook brought home a slightly-better-than-expected $8 million, tipping the film's earnings above the $80 million mark. The other Oscar contender on the field, Zero Dark Thirty spent the weekend in fifth place, bringing in an additional $5.3 million at the box office.
In the ongoing resurgence of our aging action stars, Sylvester Stallone's Bullet To The Head did slightly better, rankings-wise, compared to Arnold Swarzenegger's The Last Stand. Bullet landed itself just outside of the top five, debuting at number six, bringing in $4.5 million. The Last Stand, in comparison made its ninth-place debut two weeks ago with only $6.3 million. So while Sly may have placed higher, Arnold brought home more bacon, leading us to call this one for Schwarzenegger, for now.
RELATED: Arnold Schwarzenegger's 'Last Stand' Bombs: Why Didn't Audiences See His Comeback?
Django Unchained, Les Miserables, and Lincoln rounded out the top ten for the weekend, proving movie goers are still trying to get in to see the Best Picture nominees before the big Oscar show ob February 24. And while all these films saw a natural decline in their weekend intake, number 11 for the weekend, Argo, saw an actual increase in ticket sales — up 16% from last week.
And with Affleck's continued directorial domination on the awards show circuit, expect this trend to continue in the film's favor. Lionsgate's buddy drama Stand Up Guys starring Al Pacino, Christopher Walken and Alan Arkin fared fine, considering the film's opening this weekend took place in just 659 locations. Overall the movie grossed a respectable $1.5 million, with an average per theater number ($2,276) on par with those in the top fourth and fifth spots.
Check out the top 5 films, below. All numbers are official.
1.) Warm Bodies: $20 million
2.) Hansel and Gretel: Witch Hunters: $9.21 million
3.) Silver Linings Playbook: $8.11 million
4.) Mama: $6.73 million
5.) Zero Dark Thirty: $5.3 million
[Photo Credit: Lionsgate]
---
You Might Also Like:

 Adam Brody, Leighton Meester Dating?

'Smash' Crashes in Ratings: What Went Wrong

'Walking Dead' Tops Deadliest Shows: Exclusive