'Warm Bodies' Star Dave Franco Talks Relationship Woes and Zombie Cock Blocks — VIDEO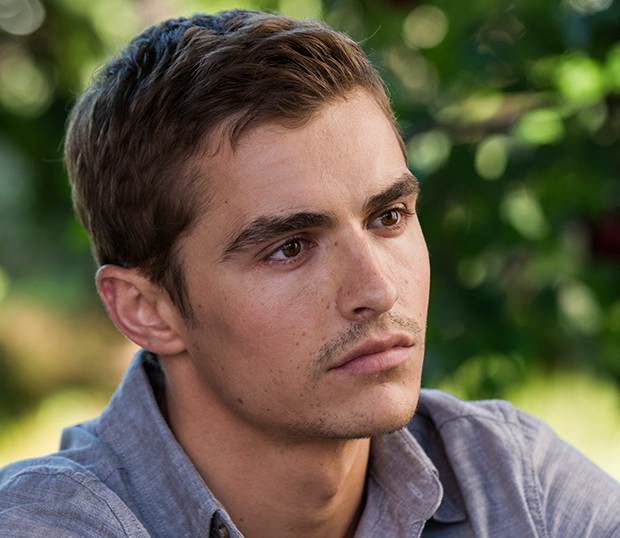 If your girlfriend started dating someone new, would you be upset? What if this new guy was grunting, memory-stealing, blood-thirsty zombie who killed you?
Warm Bodies star Dave Franco definitely would be! Summit Entertainment's newest supernatural flick is crawling into theaters this weekend (Feb. 1), and the actor dished with Hollywood.com about his onscreen girlfriend's ultimate love-triangle betrayal.
When a zombie named R (Nicholas Hoult) kills Perry (Franco) and eats his brains (typical love story fodder, right?), he also absorbs the human's memories, thus falling in with Perry's girl Julie (Teresa Plamer). Yep, it's pretty twisted. Franco agrees, telling Hollywood.com that his character would've hated it if he found out his ex was dating a member of the undead epidemic.
"Not only does he kill me and take my girl, but he takes my girl by using my memories and seeing what kind of works for Julie based on what I was doing for her! It all seems kind of unfair," Franco says.
The actor's role in the movie is extremely significant, but also very brief. "It's all compressed in a short amount of time, which is tough!" Franco explains. "He has this huge journey to take from going from this really innocent naïve love-struck kid to this hardened military guy who just wants to end this zombie apocalypse… You don't want to overdo it in every scene, but at the same time you need to get a lot of information across."
Warm Bodies hits theaters Friday, Feb. 1.
Are you excited to see the new zombie love flick? Whose memories would you like to absorb? Grunt your thoughts in the comments below!
Follow Leanne on Twitter @LeanneAguilera
[Photo Credit: Summit Entertainment]
MORE:
'Warm Bodies': Nicholas Hoult on His 'Zombie Shuffle' and Eating Tina Turner's Brain
Nicholas Hoult: 5 Reasons He's NOT the Next Robert Pattinson
Is 'Warm Bodies' the Zombie Answer to the End of 'Twilight'? — TRAILER

J. J. Abrams and 'Star Wars': Has the Lightsaber Been Passed to the Right Director?