Forget Arcade Fire's New Album — Watch 'Black Orpheus' Instead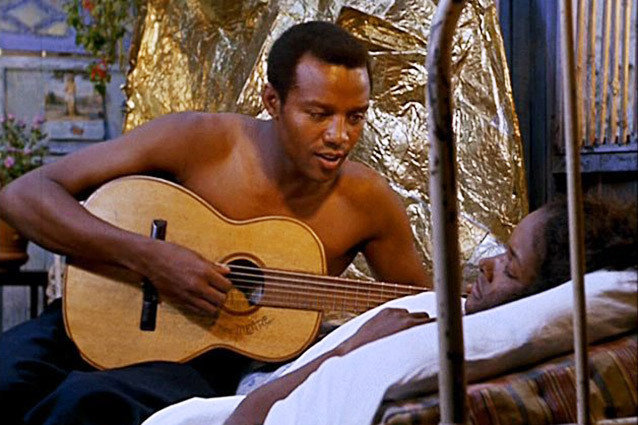 Dispat Films
Having lived with it for a while, I don't dislike the new Arcade Fire album, Reflektor, nearly as much as the Washington Post did. If nothing else, co-producer James Murphy (ex-LCD Soundsystem) gives the album some grooves, but unfortunately, Win Butler is still the most humorless and self-important frontman in rock since Bono, and the album as a whole feels overblown in the same way that both Neon Bible and The Suburbs did.
So if you've got an hour and 47 minutes to kill, skip Reflektor and watch Marcel Camus' 1959 film Black Orpheus instead. Arcade Fire brought new attention to the film last weekend when the pre-release album preview stream on YouTube was set to scenes of this Brazilian classic. Arcade Fire claim that, like the film, their album is based on the myth of Orpheus and Eurydice, although unlike the basically incomprehensible album, you can see the connection between the film and the myth.
Exquisitely shot and vibrantly colorful, the film was shot in the favelas of Rio de Janeiro during Carnaval, making it a feast for both the eyes and ears. Especially the ears: the soundtrack, by Antonio Carlos Jobim and Luiz Bonfa, introduced the Northern Hemisphere to bossa nova, the exquisite and stylish blend of samba and American jazz that was native to Rio. Watch the film on its Criterion Collection DVD or Blu-Ray for extra features that put the film into its full musical and historical context, or via Netflix for the film itself. And don't forget to listen to the absolutely essential soundtrack via Spotify.