Jean-Claude Van Damme Makes Survivalism Funny Again in 'Welcome to the Jungle' Trailer
Freshly limbered up from the world's most elaborate pre-workout stretching routine, it looks like Jean-Claude Van Damme is ready for some movie making, and his newest flick, Welcome to the Jungle, shows the actor wanting to show of his comedy moves along with his trademark martial arts kicks.
In the comedy, an entire company of office drones, including the likes of Children's Hospital's Rob Huebel, the distinctly voiced Kristen Schaal, and Dennis Haysbert are sent on a mandatory leadership retreat headed by Van Damme. Things go all Lord of the Flies really fast after the group's only pilot dies in the jungle, eliminating their only means of escape. Soon, separate tribes are formed, sticks are sharpened, and easy-fit khakis are turned into jungle-ready leotards.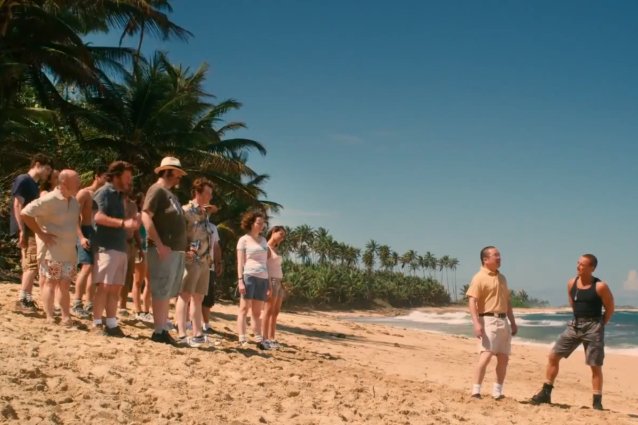 TheLegendHasan/YouTube
This has certainly been the year of the survival film, and while films like Gravity and All Is Lost ponder the serious emotional implications of surviving a harrowing near death experience, Welcome to the Jungle settles with jokes about cannibalism and tigers… and maybe that's not such bad thing after watching so many depressing movies about this sort of thing all year long.