What Does David Letterman's Retirement Mean for Late Night?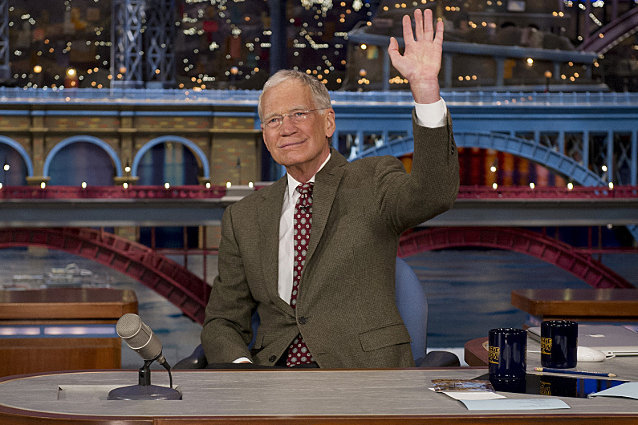 CBS
As it was with Johnny Carson, it's impossible to underestimate the impact that David Letterman has had on late night television. Letterman, who announced last week that he will be retiring in 2015, bridged the gap between Carson and the old Hollywood guard and the Internet generation in ways that are still clearly evident in the shows that followed. From the pre-taped bits that he made a staple of his shows, to putting staff members on camera, to having a house rock band, everyone that has followed — including his primary competitor and former friend Jay Leno — stole liberally from Letterman. The man created not one but two different long-running network shows in Late Night and The Late Show that have made boatloads of money for NBC and CBS respectively.  He may never have been warm and friendly, but there's no arguing with his results.
His decision to leave The Late Show after 22 years behind the desk (speculation is that he had promised his wife that he would leave at the end of his current contract), puts CBS on the clock to come up with a plan for his replacement. The network seems inclined to move quickly to announce a course of action so that they don't end up in the quandary that NBC did when Carson retired.
After some initial murmurs that CBS might go after one of NBC's castoff hosts, either Leno or Conan O'Brien, speculation has increased that Comedy Central's Stephen Colbert, whose contract for The Colbert Report runs out at the end of this year. Considering that at one time it was Colbert's former boss Jon Stewart that was seen as the eventual successor to Letterman, the rumors have some weight. (Even though the network's own Craig Ferguson has been following Letterman's in the 12:30 a.m. time-slot, it also seems pretty clear that CBS won't seriously consider the oddball comic for the gig, which could lead him to leave when his contract expires.)
The bigger question becomes if Colbert, or any of the other potential choices that would seem acceptable to the fairly conservative suits at CBS, has the ability to compete against The Tonight Show with Jimmy Fallon or Jimmy Kimmel Live! As those two shows consistently raise the stakes with their competition (not just on the air, but in using social media), it seems clear that the landscape of late night is going in a younger, more interactive direction. Still, if there's one other comic who has maintained a healthy Internet presence, and media-active fanbase, throughout his time on TV, it's Colbert.
It seems unlikely, but might CBS be better served by going completely outside of the box and taking a chance on a lesser name, the way that NBC did when it replaced Letterman with the completely unknown O'Brien? They don't have to go quite that far, but someone like Comedy Bang! Bang! creator Scott Aukerman, or Comedy Central star Keegan-Michael Key, might be more willing to jump into the fray with Fallon and Kimmel and compete for younger viewers. Better yet, they each have established cohorts in Reggie Watts and Jordan Peele, respectively, who could come along for the ride.
As it has been since the days of Carson's departure, the late night shuffle will provide plenty of intrigue as CBS tries to sort out a succession plan. One thing that's certain, however, is that whoever may sit behind the desk at The Late Show is going to have to do some amazing work to someday approach Letterman's considerable legacy.