What To Expect When You're Watching a Pregnancy Movie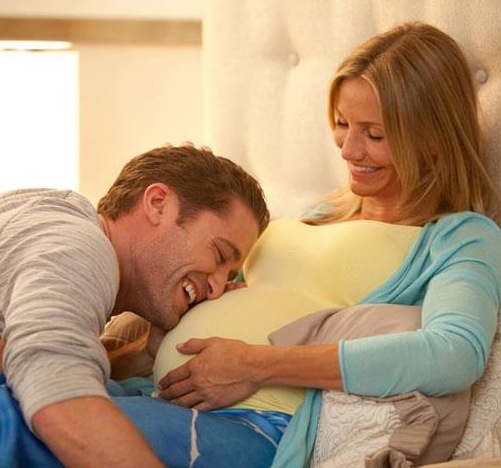 The new movie What To Expect When You're Expecting arrives in theaters today, and while it may not be cut from the same cloth as its ensemble romantic comedy sisters like New Year's Eve and Valentine's Day, there are still clichés to be found. After all, it is a pregnancy movie, so one can expect lots of shouting for the epidural, crazy food cravings, unbelievably beautiful women who only gain weight in their bellies, and men who initially freak out but eventually come around to celebrate the gift of fatherhood.
Like so many movies before it — like Knocked Up, Juno, Baby Mama, Away We Go, and She's Having a Baby — What to Expect When You're Expecting definitely sticks to the book when it comes to pregnancy clichés on the big screen.
[Photo credit: Lionsgate]
More:
What To Expect When You're Expecting Review
What To Expect: Not the Ensemble Chick Flick You Think It Is
Anna Kendrick on What To Expect – EXCLUSIVE http://www.hollywood.com/photos/misc/27733812/What_To_Expect_When_Youre_Watching_a_Pregnancy_Movie