Which Coppola Makes the Best Movies?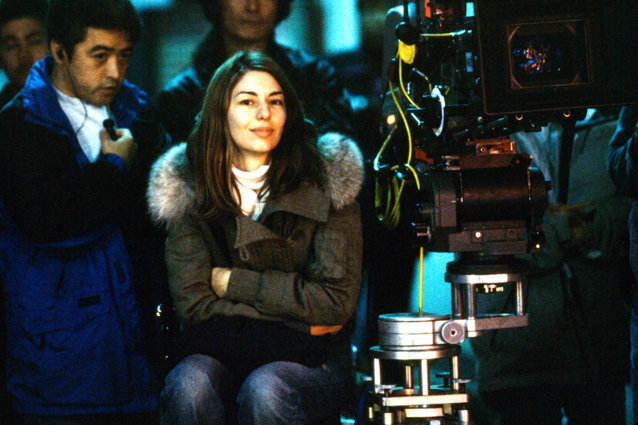 Focus Films via Everett Collection
The Coppolas are like the Kennedys of filmmaking. Francis, Sofia, Roman, and now Gia have all put their craftsmanship on display, and each has his or her own distinct appeal. They aren't in competition with each other, but we thought it would be fun to compare their contributions to cinema and conclude, at this point in time, which Coppola makes the better movies. 
Francis: The Don 
Francis is the safe choice if you don't want to flunk film school. Since I've already passed, however, I'm comfortable with knocking him down a few pegs. There's no denying that The Godfather, The Godfather Part II, The Conversation, and Apocalypse Now are all masterpieces; these four movies are why most people would choose him as the best. Unfortunately, his films since then have been lackluster and pretentious, and despite a few minor successes scattered throughout (Peggy Sue Got Married and Bram Stoker's Dracula are quite good), he really only has four great films to his name.
Sofia: The Daughter
Let's put Sofia's atrocious performance in The Godfather Part III aside and focus solely on her filmmaking. Her debut film The Virgin Suicides is a beautiful, mysterious work of art, and her second feature, Lost in Translation, is one of the best films of the 2000s. Marie Antoinette demonstrates that she is a confident storyteller with a distinct style, and Somewhere pushes this style to glorious, never-before-seen heights. Her latest film The Bling Ring is the least interesting of the bunch, but it isn't a complete train wreck either. Overall, Sofia has made four great films and one passable misfire. 
Roman: The Brother 
As a director, Roman's two feature films CQ and A Glimpse Inside the Mind of Charles Swan III contain interesting elements but are ultimately disappointing efforts. As a screenwriter, however, Roman's contribution to Wes Anderson's excellent movie Moonrise Kingdom is worth considering, as is his work on The Darjeeling Limited. For the most part, however, Roman's cinematic accomplishments pale in comparison to Francis and Sofia, perhaps because he is more interested in other things. 
Gia: The Granddaughter
It's fair to say that Gia wouldn't have been able to make her first film, Palo Alto, without her family connections, but the work stands alone as one of the most beautiful portraits of high school life in America. It certainly trumps any of Roman's directorial efforts, but Sofia's The Virgin Suicides remains a more poignant coming-of-age story. Moreover, with only one film in her oeuvre, it's difficult to determine what the future will be like for Gia. Nevertheless, she is one to watch. 
The Verdict
Gia and Roman obviously can't quite compete with Sofia and Francis, but I don't think Francis automatically gets the vote because of The Godfather and Apocalypse Now. In fact, I prefer Sofia's moody, evocative dreamscapes, and I believe that Lost in Translation and Somewhere stand up to even the most powerful moments in The Godfather and Apocalypse Now. Taking this into account, as well as the number of disappointing films Francis has made over the past 30 years, and my vote unequivocally goes to Sofia. 
Do you agree? Let us know in the poll below.