Which Superhero Movie Star Might Star In 'Godzilla'?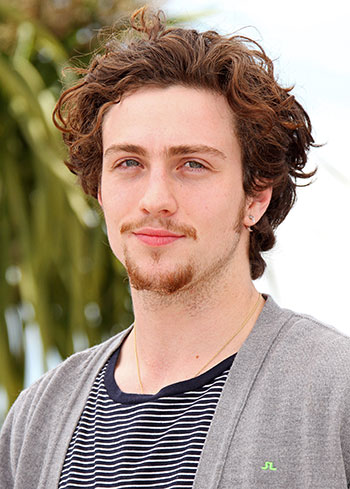 He may not be your typical superhero, but it looks like he might be saving the world from a giant reptile.
Aaron Johnson might be starring in Godzilla, the Gareth Edwards-directed, Frank Darabont-re-written reboot, Deadline reports. However, Johnson won't make a final decision until he sees the final script.
Hollywood.com has reached out to Johnson's reps for comment, but confirmation was not immediately available.
The reboot is scheduled to begin production in March, and has a tentative release date of May 16, 2014. The reboot is already going through a major overhaul: Legendary Pictures is replacing producers Dan Lin and Roy Lee (both of Warner Bros.), but as of yet the release date hasn't been altered.
Johnson is best known for playing the unlikely titular superhero in Kick-Ass (and the upcoming sequel Kick-Ass 2: Balls to the Wall), but was most recently in Anna Karenina and Savages.
[Photo Credit: WENN]
Follow Sydney on Twitter @SydneyBucksbaum
More:
'Godzilla' + Zombies? 'Walking Dead' Creator to Rewrite Script
Comic-Con 2012: Godzilla Returns! First Look at the New Creature Design
Comic-Con 2012: First Posters for 'Man of Steel,' 'Godzilla,' and 'TDKR' Goes Artsy

Megan Fox's 12 Hottest Moments (Moviefone)

Ryan Gosling's 'Airbrushed' Abs: Plus 19 More Reasons We Love the Actor (Moviefone)