Whose Summer Movie Stock Is Rising?

Summertime is the right time for actors and directors to essentially audition for a major raise – be it in stature, money or rung on the Hollywood "list." Whether due to a blockbuster that has already occurred, a surefire blockbuster forthcoming, or simple omnipresence (i.e., Ryan Reynolds … for all three), the so-called stocks of the industry mainstays below have been, or will be, changed by summer 2011.

Ryan Reynolds
Duh. This summer has been the culmination of many years spent on the proverbial cusp for Reynolds – and it's only halfway over for him. Green Lantern overcame pretty brutal reviews across the board to open well financially and prove that he can indeed carry a blockbuster, if not a franchise. In the second half of the summer, he'll cross over to comedyland, in The Change-Up, a concept movie whose supernatural-y conceit would seem D.O.A. on paper – or without him (and Jason Bateman) in the trailer. Summer 2011 is pretty much his season, and the future (including an action thriller alongside Denzel Washington, a DreamWorks animation sure thing, and at least one more tentpole movie) looks bright as a result.

Kristen Wiig
Let's make it clear right off the bat: Bridesmaids isn't exclusive to chicks or dudes; it's written by chicks, about chicks but it is decidedly an equal-gender offering. Such wide-reaching, inclusive appeal is what has made the movie the talk of the town thus far, and when someone can produce such a phenomenon, she is immediately snatched up, spoon-fed money, synthesized and bought out of her Saturday Night Live contract. Now, Wiig hasn't necessarily taken any of those steps yet (and she's still vague when asked about leaving SNL), but you can bet Hollywood is chomping at the bit to hear/greenlight her ideas, and rightfully so. There has been no more refreshing movie all year than Bridesmaids, no more refreshing storyline than its status as an estrogenic blockbuster – and Wiig, as co-writer and star, is at the forefront of it all.

Bradley Cooper
The Hangover Part II isn't a blockbuster because of Bradley Cooper, sure, but he is indubitably the leader of the (wolf)pack, and it's final affirmation of his leading-man capabilities overall. It was the icing on the cake after he single-handedly – OK, the Kanye song in the trailer didn't hurt – carried this spring's Limitless to very respectable earnings. There is an astonishing number of ridiculously pretty dudes shuffling around Hollywood, but to become a movie star, more (albeit a teensy amount) is required. Cooper has charisma for miles, an impressive absence from Pittian levels of tabloid ubiquity (for now), and, well, he gives interviews in French, which is 50 percent unfair, 50 percent cool. If he wanted to do the obligatory $200 million superhero movie, he could, but his interests seem to lie elsewhere.

Michael Fassbender
It's not hard to see Fassbender – whose breakout came in Quentin Tarantino's Inglourious Basterds – as the next Christian Bale: He's done the Method thing (Hunger), he's a superb actor, and he's a reluctant member of a blockbuster franchise. As Magneto, Fassbender showed how important it is to have great talent over household – and shorter – names in huge movies, and the result of his and X-Men: First Class' success is one of the busiest, most diverse upcoming schedules in Hollywood, including (fingers crossed) a potential Jim Jarmusch collaboration!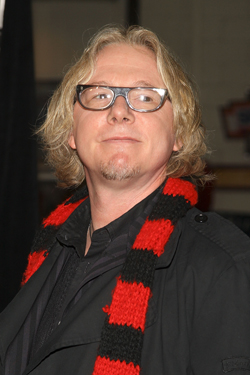 Mike Mills
The veteran music-video director's first feature, 2005's Thumbsucker, was more or less dismissed as interesting, quirky (Hollywood speak: not lucrative, weird). His sophomore effort has been anything but dismissed. Beginners – which is a summer movie by release date, not budget – has been racking up great buzz for a while, primarily for Mills, who wrote and directed the very personal film based on a very personal, and cinematic, experience in his own life. He hasn't yet parlayed the movie's success into any upcoming projects, but you can bet that's because of trepidation on his part, not studios'. One matter in which he might not have much say: Oscar talk in a few months.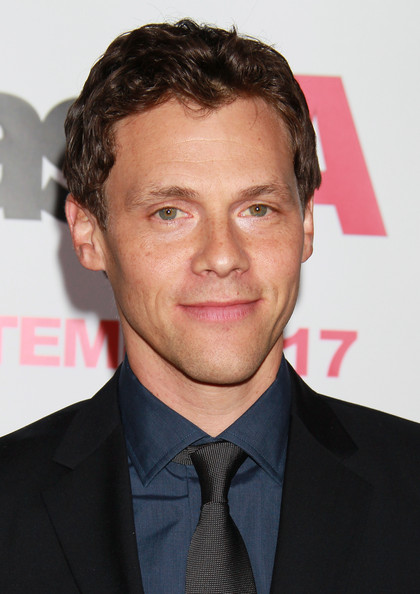 Will Gluck
So he directed the relative nuisance that was 2009's Fired Up! – don't hold it against him. Hollywood sure hasn't, and he repaid those who believed in him (financially) by, well, repaying them: Last year's Easy A was a hit, and it cost next to nothing to make. This summer, he aims to spin similarly modestly budgeted comedy into box office gold, and from the looks of the trailer, the ridiculously vast built-in appeal of a Timberlake-Kunis-flesh trifecta, and the fact that he recently signed a two-year deal with Sony, such a feat is already a foregone conclusion.

Emma Stone
It's no secret that Stone is currently one of the most in-demand pretty young things in Hollywood; in fact, given that she was hired quite a while ago to play the female lead in next summer's Spider-Man reboot, her ascent is almost old news. But it's worth noting that she has three high-profile roles in three high-profile movies this summer (Friends With Benefits, Crazy, Stupid, Love, The Help) – thus it, too, is very much responsible for her still-burgeoning future. It's also worth noting that she, and/or her "team," is among the best in the biz at choosing roles, which is just as vital as turning in great performances.