The Academy Awards Still Aren't Diverse Enough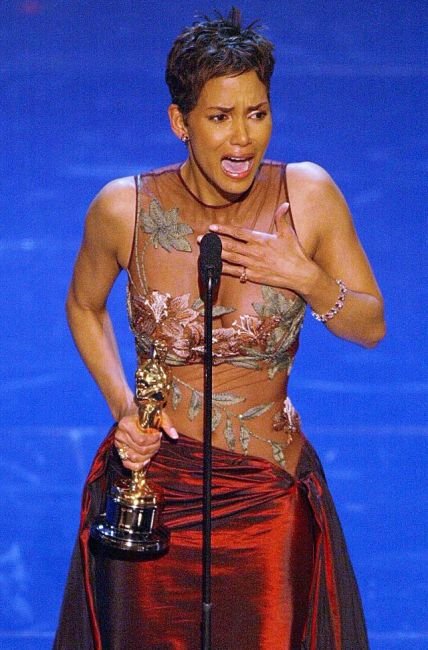 AFP/Getty Images
Once regularly under fire for their lack of diversity, the Academy Awards have gained a reprieve in recent years as people of various ethnic backgrounds have received nominations and scored wins. This year, Chiwetel Ejiofor and Lupita Nyong'o both earned acting nominations for 12 Years a Slave, while the film's  director Steve McQueen was nominated as both a director and producer. Gravity's director Alfonso Cuaron was nominated in the same categories as McQueen, and Barkhad Abdi (Captain Phillips) notched a nom for Best Supporting Actor. In recent years, there have been wins in supporting categories for Octavia Spencer and Mo'Nique, and in directing for Asian filmmaker Ang Lee.
Compared to the the majority of the Academy Awards history, where wins for actors like Sidney Poitier, Rita Moreno, and Jose Ferrer were very much the exception and not the rule, the Oscars are far more diverse. Of course, that's like saying that there have been strides made to curb global warming… any progress is great, but that doesn't mean that there isn't more work to do.
Publisher Lee & Low recently analyzed the first 85 years of Oscars to spotlight issues such as there being only one minority winner (Halle Berry) in the Best Actress Category, that only one woman (Kathryn Bigelow) has ever won for directing and that only six minority performers have won for Best Actor… and that's including Ben Kingsley, who is of Indian descent. The Los Angeles Times originally published a look at the members of the Academy of Motion Picture Arts & Sciences in 2012 and updated it in 2013 to show that 93-percent of those casting votes were white and about three quarters are male. Academy president Cheryl Boone Isaacs, who is a black female, helped spearhead a movement to add new members to the voting pool, but the Times found that the changes have had only a minimal impact on the percentages.
The makeup of the Academy's voting blocks are only partially to blame, however. While there are some women and minorities in top decision-making roles at studios, like Sony Picture's Amy Pascal and Warner Bros CEO Kevin Tsujihara, the majority of studio executives are still white males. The movies made by Hollywood, while perhaps more diverse than in the past, still feature casts and crews that are predominantly white and, particularly behind the camera, largely male. Adding to the problem, UCLA's 2014 Diversity Report showed that only a small group of talent agencies represent an overwhelming majority of the actors, directors and writers making movies for studios, but that their rosters were less diverse compared to all other agencies combined.
While there has been progress in films featuring black actors, there is still a gap when it comes to representing other minority groups like Asians and Hispanics. The last Asian actor to be nominated for a leading role was Kingsley in 2003. Not counting European-born actors like Penelope Cruz and Javier Bardem, or Joaquin Phoenix, who was born while his parents were living in Puerto Rico, only one Latino actor (Demian Bichir for A Better Life in 2011) has been nominated for a lead role in the last 10 years.
Until Hollywood starts telling stories that are as diverse as the nation as a whole, and employing casts and crews that represent that diversity, there will continue to be only minimal gains realized at the Academy Awards. After all, the prerequisite for earning an Oscar nomination is having the opportunity to do the work in the first place.
There might come an award season where an actual mix of nominees in all categories adequately represents women and minority groups, but it hasn't happened yet. Just being better isn't good enough.