What Does 'Her' Say About the Future?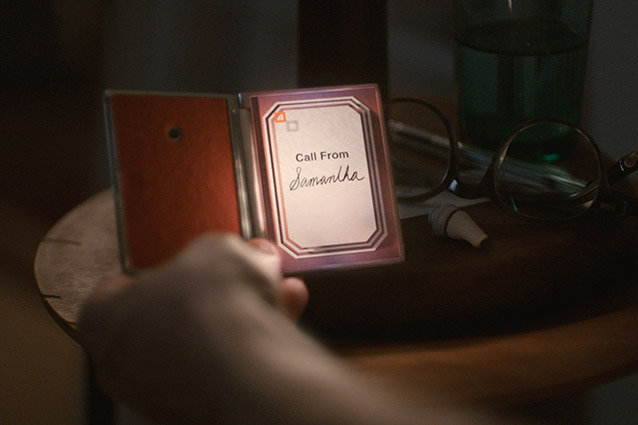 Warner Bros. Entertainment Inc.
It's surprising how many of our recent films look back, not forward. Films like American Hustle, The Wolf of Wall Street, and 12 Years A Slave certainly have a lot to say about the modern world, but it's strange how few films have addressed the growing prevalence of technology.
Modern technology has typically played a role in "lesser" media: spy films, Dan Brown novels, and teen dramas. It's not that these can't be analyzed. Shows like Gossip Girl, in which the spread of info via smart phones is more certain than any character's personality, have been looked at critically, but ultimately dismissed as teenybopper fodder. The Bling Ring spoke to the self-verifying power of social media, but it was mostly dismissed for being too boring with too little to say. Unlike party scenes in most films, The Bling Ring's montages included pictures of Facebook uploads and a large amount of selfie taking. Perhaps the film was intentionally vacant, forcing us to look into what we are told is the life and realizing how empty it is.
But it's Her that dares to really look at what is happening to the grown-ups. The inhabitants of Spike Jonze's futuristic world walk around with smiles on their faces, but they're not smiling at the people they see. They're smiling at what's going on in their headsets and on their screens. We can see ourselves in these tuned-in city dwellers.
Her is first and foremost a romance, the story of a man falling in love with an operating system. Its characters are not social media drones, but intelligent, vulnerable, and complex. Her is not explicit in its warnings about the future, but it does force its viewers to think, to wonder how big a role we would let technology take in our lives. It's those questions that must be asked, and it's surprising how few films are asking them.