Why Lupita Nyong'o Should Play Storm in the Next 'X-Men' Movie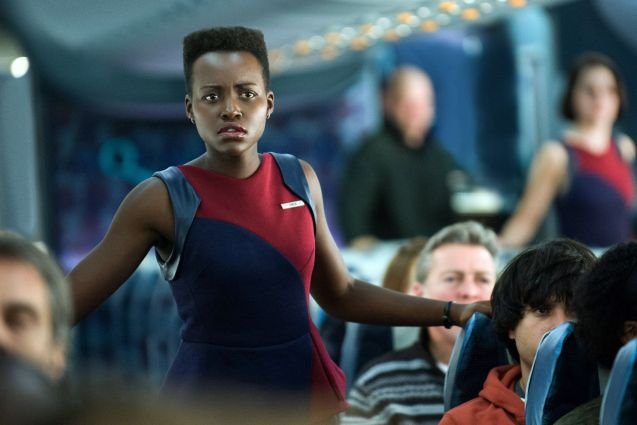 Universal via Everett Collection
Not only did Lupita Nyong'o win an Oscar, she won the Oscars, earning the hearts of the America people. Her gratitude, fashion sense, grace on the red carpet, and talent have made her the Queen of the 2014 Award Season. In the one ceremony, she danced with Pharrell, participated in the selfie that broke Twitter, and gave an acceptance speech that was truly inspirational. But what is next for the actress? If we have it our way, the X-Men character Storm.
Nyong'o doesn't have any publicly listed projects in the pipeline. Internet forums and blogs are buzzing because Nyong'o finally presents a viable candidate to play the Marvel Comics mutant. Nyong'o is stunning, compelling, and (having grown up in Nairobi, Kenya) likely capable of doing a convincing African accent. Bloggers are also creating Storm fan art featuring Nyong'o's red carpet photos.
So here's why we're on board…
Storm is one of the most compelling X-Men, and is also one of the most prominent people of color in comic books. In fact, her character has the makings of a stand-alone movie: Ororo Munroe is orphaned in an accident, going on to spend her youth as a thief in Cairo. She uses her weather-manipulating powers to become Queen of an African tribe before being drafted into the X-Men. In the 1980s, she gets a Mohawk and takes over the X-Men, and later becomes leader of a group of underground mutants, The Morlocks.
Nyong'o has the perfect blend of intensity, beauty, vulnerability, and unabashed sexiness to play Storm on film. Halle Berry is a great actress and  a deserving Oscar winner, but was never right for Storm in the eyes of X-Men fans (who instead hoped for Iman or Angela Bassett). The evolution of the character was allegedly influenced by producers working around Berry's changing schedule; the actress' X-Men: Days of Future Past role had to be cut down due to pregnancy. Nyong'o can wash away the painful memories and give geeks everywhere the Storm they deserve.
There is a superstition that a Best Supporting Actress win is the kiss of death for an actress' career. Oftentimes, they get trapped in dramas that try to pander for more awards. At the helm of her own action-packed major blockbuster, Nyong'o could continue her fast rise to superstardom. Even if the film isn't a critical masterpiece, a major superhero blockbuster could make a major payday for the studio, and as such for Nyong'o.
And we truly do need stronger female superhero characters. There hasn't been a female-centric superhero movie in a while… and Elektra and Catwoman were forgettable (at best) endeavors. So it's not only that we want Lupita Nyong'o in an X-Men movie, we need her in one!