Willem Dafoe and a Bunch of Europeans Join 'Nymphomaniac'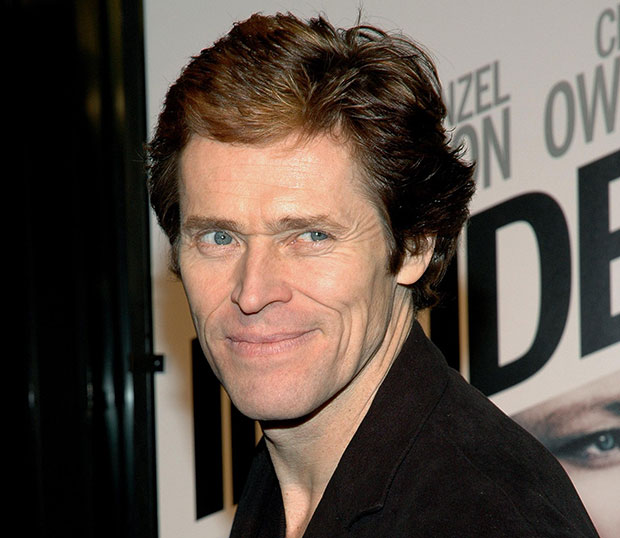 While Les Misérables won't be in theaters for another few months, the world doesn't have to wait for Jean Valjean to bear witness to a strong-jawed hero leading a community of Europeans into a blaze of carnal glory: Willem Dafoe is at the head of a fresh group of actors joining Lars von Trier's Nymphomaniac.
The Hollywood Reporter reveals that the shark-eyed power player — who has worked with von Trier in the past on the director's films Manderlay and Antichrist — will be playing an undisclosed role in the new erotica authentique. Joining Dafoe in the developing film are France's Jean-Marc Barr and Germany's Udo Kier (both of whom are von Trier returners), Denmark's Omar Shargawi, and the United Kingdom's Kate Ashfield, Caroline Goodall, and Saskia Reeves.
This revelation more than doubles the size of von Trier's cast. It was reported last week that Uma Thurman would be taking a part in Nymphomaniac, starring alongside the likes of Charlotte Gainsbourg, Stellan Skarsgård, Shia LaBeouf, and Christian Slater
[Photo Credit: Patti Ouderkirk/Wenn]
More:
Robert Pattinson to Star in Dark Comedy 'Hold On To Me' with Carey Mulligan
Liam Hemsworth & Harrison Ford in 'Paranoia': Look, Ma! No Hair! — PICS
'The Man With The Iron Fists' Gives Us The New Legends Of Kung Fu — TRAILER