Win A Prize-Pack In Our 'Last Vegas' Giveaway!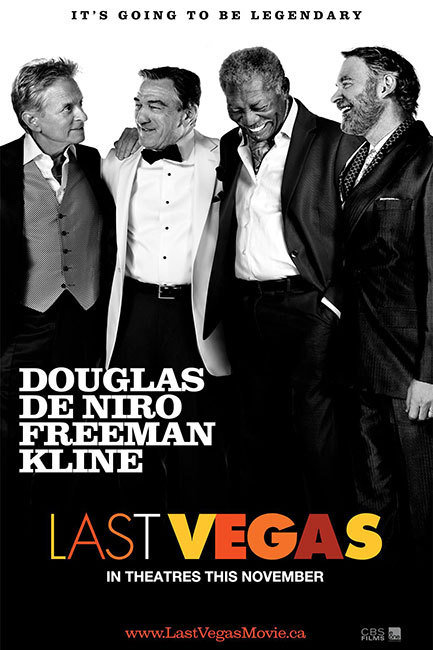 The latest comedy from Jon Turteltaub, the Hollywood mainstay behind Cool Runnings and the National Treasure movies, is Last Vegas, the septegenarian's answer to the Hangover franchise. Starring four of cinema's greatest legends — Michael Douglas, Robert De Niro, Morgan Freeman, and Kevin Kline — Last Vegas tells the story of childhood best friends. When the group's notorious bachelor finally proposes, they head to Las Vegas to relive their glory days. It isn't long before Sin City puts their friendship to the test in ways they never could have seen coming. In honor of this Vegas bachelor party, we're hosting a giveaway! 
Grand Prize:
TravelPro Luggage
Soundtrack
2 regional screening passes for Last Vegas
10 Runners-Up:
Admit 2 Passes 
It's SUPER easy to enter, all you have to do is… 
1. Follow Hollywood.com on Twitter at @Hollywood_com starting Tuesday, October 22, at 12 PM ET.
2. Retweet: "RT and FOLLOW to win a 'Last Vegas' prize pack in our #LastVegasGiveaway http://hllywd.co/160sfCz" 
The contest runs from 12 PM ET Tuesday, October 22 until 11:59 p.m. ET on Friday, October 25. Check out the official rules on the next page… Good Luck!
Last Vegas hits theaters November 1, 2013.