Hollywood Chooses the Strangest Assortment of Actors for 'World of Warcraft' Adaptation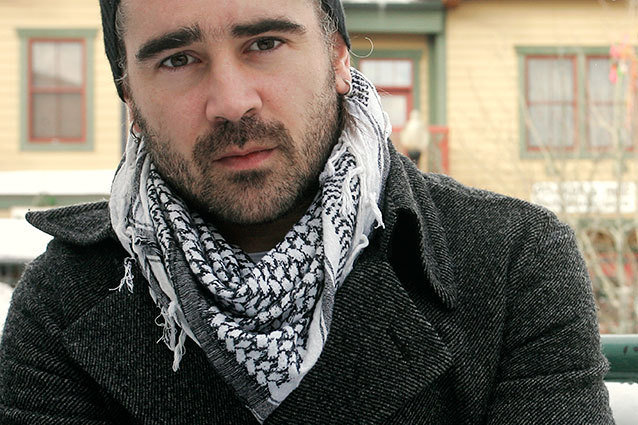 AP Photo/Dan Steinberg
World of Warcraft is an MMORFG (for those non-nerds, that a Massive Multiplayer Online Role Playing Game) that's been raking in the cash for video game company Blizzard for years, and courting many a potential movie deal. So far, Blizzard has demonstrated some good judgment, refusing to sell their Warcraft rights to Uwe Boll in 2008, when he was keen on adding the title to his long list of terrible video game adaptations. But it's five years later, Boll has moved on to other, no doubt crazier things, and now Legendary Pictures has made a deal with Blizzard to go forward with a movie version of one of their most valued properties. Though director Duncan Jones has been connected for some time, actors Colin Farrell, Paula Patton, Paul Dano, Anton Yelchin, Anson Mount, and Travis Fimmel were just announced via Deadline to be potential cast members. If you saw these names in a list, there'd be no way your first guess would be "cast of the new World of Warcraft adaptation," yet, here we are. It's a mix of bona fide stars, electic indie standbys, TV hunks, and, at the head of it all, a director who made two great, small movies (Moon and Source Code) about moral dilemmas and the effects of technology — a far cry from the elf and goblin set. Is there any way to make sense of these people being connected to this project? 
Let's play Six Degrees of the Cast of the New World of Warcraft Movie and try to find out. 
So there's Colin Farrell, the biggest name and thus probably the biggest or best part on display here. He's European, which is all that's required for anyone in Hollywood fantasy films. He's got some great movies (In Bruges) and some terrible ones (S.W.A.T., Alexander) under his belt, so no indication of quality there. 
Then there's his costar in the underrated but still pretty bad Fright Night, Anton Yelchin. Yelchin will probably play second fiddle to Farrell, as the Frodo to his Aragorn. Yelchin does have some nerd cred, playing the current iteration of Chekov in Star Trek, but seems to prefer indie films like the much smaller Like Crazy.
One of the current kings of the indie scene is Paul Dano, whose small turns in bigger films and big turns in smaller films have made him a reliable "weird guy" for Hollywood. Maybe he'll be playing a wizard of some kind.
We start to head into the wilderness with the addition of Anson Mount and Travis Fimmel, who are both hunky TV stars on History Channel shows. Not much more to say than that, other than they should hope that one has to dye his hair bright pink or put on green makeup so we can tell them apart. 
Then you have Paula Patton, floundering around by herself in the land of unendearing romantic comedies and being married to the song of the summer guy. There's no rhyme or reason to why Patton was pursued for this, but we can think of one reason why she's be eagar to accept: Angelina Jolie, who once was the star of Lara Croft: Tomb Raider, one of the less horrible video game adapations, went on to become an Oscar winner and all-around A-Lister and good person. Maybe Patton believes she's destined to the same.
Does that clear things up at all?
More:
'Reality Bites' Gets a TV Adaptation
The Return of 'Spies Like Us' Needs to Happen
Ian McKellen To Star in Yet Another Sherlock Holmes Adaptation
---
From Our Partners:


A Complete History Of Twerking (1993-2013) (Vh1)


15 Stars Share Secrets of their Sex Lives (Celebuzz)