'X-Men: Days of Future Past' Director Bryan Singer Teases Professor Xs, Young and Old — PIC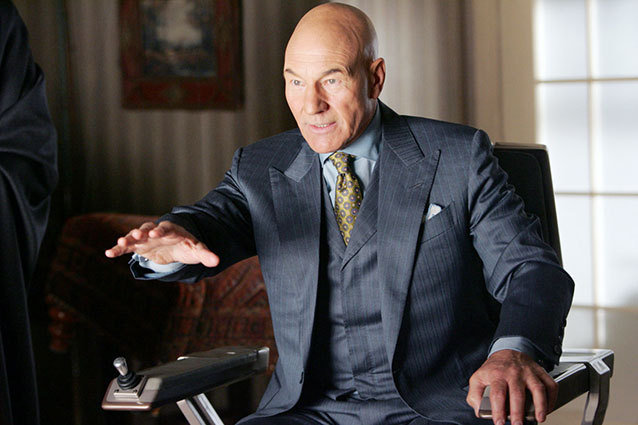 Celebrities have been embracing the wonders of Instagram and Twitpics for years now, flooding Twitter with behind-the-scenes snapshots and the occasional "selfie" to give fans reasons to come back for more. No longer will Kim Kardashian's brunch be a mystery, thanks to the technology of social media.
RELATED: Rihanna Instagrams Her Marijuana Bouquet
So it's not surprising that other major players of the entertainment industry would turn to Twitter to rev up the momentum on their own projects. When production began on The Amazing Spider-Man 2 last week, director Marc Webb went photo crazy, sending mysterious shots from the set straight to the web and eager fans' imaginations into a tizzy. Now X-Men and Jack the Giant Slayer director Bryan Singer is jumping on board the Twitpic revelation train, tweeting out his own teaser photos for the upcoming comic book sequel, X-Men: Days of Future Past.
In the pic, Singer teases the giant conceit of the film: the two X-Men universes established on the big screen — Patrick Stewart, Hugh Jackman, and Ian McKellan on one side, First Class youngsters James McAvoy, Michael Fassbender, and Jennifer Lawrence on the other — will collide in Days of Future Past. Singer's reveal for the action movie event was as small scale as they come: two empty wheelchairs, one from the past Professor X and one from the future.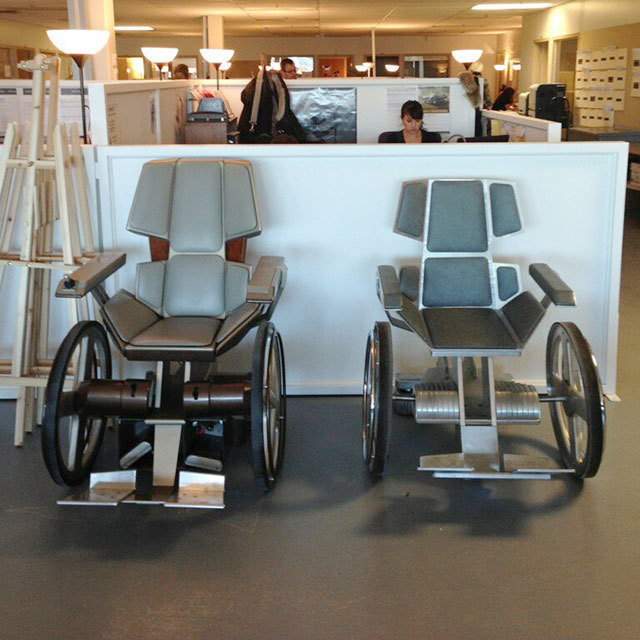 RELATED: Peter Dinklage to Bring Awesomeness to 'X-men: Days Of Future Past'
Will the mere shock of seeing his future self become the causation of Charles Xavier's baldness? We'll find out when X-Men: Days of Future Pastarrives July 18, 2014.
Follow Matt Patches on Twitter @misterpatches
[Photo Credit: Bryan Singer]
---
From Our Partners:

Bradley Cooper Dancing Is Surprisingly Awkward, Sweaty (Vh1) 

Kate Upton Bares All in Nothing But Body Paint: Video (Celebuzz)