'X-Men: Days of Future Past' Joins the Ranks of the Best Uses of Led Zeppelin in Movies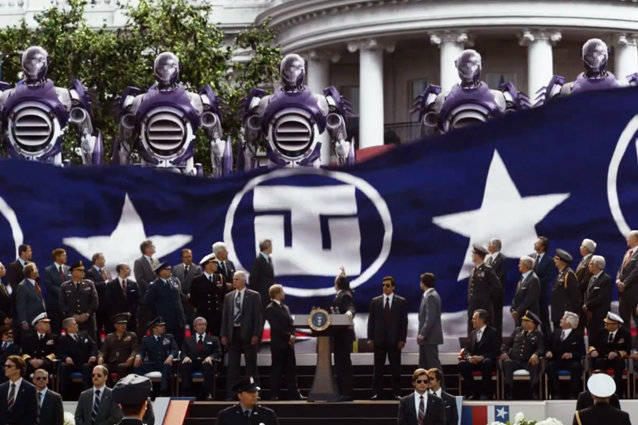 X-Men Movies/YouTube
With the band's reputation for selectivity in mind, it's a special treat whenever we get to hear a Led Zeppelin tune in the backdrop of a film, television show, or — perhaps even most effectively — movie trailer. The genius of any Zep symphony, doubled in impact by its exclusivity, can make any scene or montage land with paramount vigor. Without the inimitable ditty that is "Kashmir" playing behind the action, the time-traveling, troops-rallying, silver-quickening third and final trailer for X-Men: Days of Future Past might not have been as invigorating as it is today. In fact, Bryan Singer actually released the trailer without "Kashmir," realized it was lacking something essential, and then traveled back to 1975 to incur an alternate universe in with Jimmy Page would ultimately agree to its inclusion in the video… now if only I can apply that same technology toward producing a timeline in which I didn't make that joke. But I can't, and he did, and the world we live in now has an excellent final teaser for the upcoming flick:
I'll be a fool in the rain if that ain't a pretty acceptable use of Zep in the cinematic form. But we're inclined to course back through the rows of the lucky elite that have been granted access to the harmonies of Page, Robert Plant, John Bonham, and John Paul Jones and determine which movie can lay claim to the very best use of Led Zeppelin on the big screen.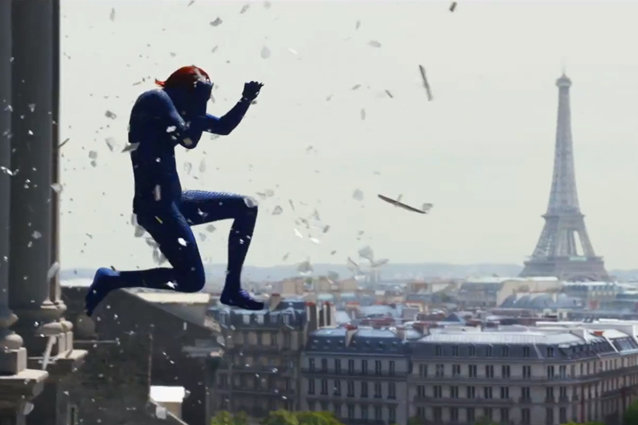 X-Men Movies/YouTube
8) Shrek the Third: Snow White conjures woodland creatures to do her nefarious bidding via "The Immigrant Song."
7) Argo: A diagetic recording of "When the Levee Breaks" plays as CIA Agent Ben Affleck is told his mission is a failure. 
6) Fast Times at Ridgemont High: When it comes down to "makin' out," there's nothing better than "Kashmir."
5) School of Rock: Jack Black giddily rocks out to "The Immigrant Song" while driving his misfit students to Battle of the Bands. (Note: the below clip is in German, which makes Jack Black even funnier.)
4) Cemetery Junction: Zep's somber "The Rain Song" introduces the opening titles of this little known indie drama.
3) La Crabe-Tambour: Uh, something about a war? Anyway, "Kashmir" is playing. 
2) Almost Famous gets bonus points for using "That's the Way," "Misty Mountain Hop," "The Rain Song," "Bron-Y-Aur," and "Tangerine" (plus "Stairway to Heaven" in a deleted scene).
1) Silver Linings Playbook: Bradley Cooper breaks down to "What It Is and What Should Never Be."
There were a handful of other instances of Zep used in film, including The Fighter, Small Soldiers, and a ton of "adult" movies, but we stuck to the ones with available videos (and yes, we're included ripped clips from German bootlegs in the parameters of "available videos"). Anyway, catch X-Men: Days of Future Past in theaters May 23.