'X-Men: First Class 2' Loses Matthew Vaughn, Bryan Singer to Replace? — REPORT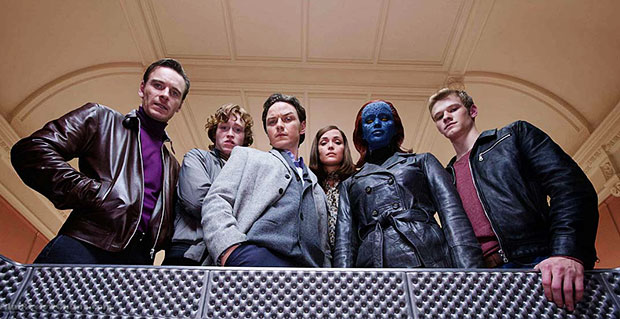 In 2011, superhero maven Matthew Vaughn was brought into the mutant family of the X-Men movie franchise as writer/director, helming the moreover satisfying First Class picture, which tapped into the origin stories of friends-turned-enemies Prof. X and Magneto. It was since understood that Vaughn would be directing the developing sequel, subtitled Days of Future Past, until new reports that Vaughn will be opting out of this position. Vaughn's script for the film remains intact, and he will stay on as a producer, but Marvel Studios and 20th Century Fox are now on the hunt for a replacement to head the project: Deadline announces that the studios are looking at Bryan Singer, director of the acclaimed X-Men and X2, and producer on First Class. Hollywood.com has reached out to Singer's representation for confirmation on his involvement.
Placing the series back in the hands of the director, who is also responsible for The Usual Suspects and Superman Returns, will likely be an encouraging move, considering the immense popularity of the first two films in the franchise. Days of Future Past derives its title from a popular Marvel Comics storyline that created an alternate timeline in which mutants are imprisoned in internment camps, calling on Kitty Pryde and company to right these wrongs.
[Photo Credit: 20th Century FOX]
More:
'X-Men: First Class' Sequel Will Feature More Michael Fassbender
Major X-Men Death Rocks Internet — But Do Comic Heroes Really Ever Die?
'Iron Man 3' Trailer: Tony Stark Is Still Having 'Avengers' Nightmares
From Our Partners:


(Moviefone)