The Year of Costner (Seriously)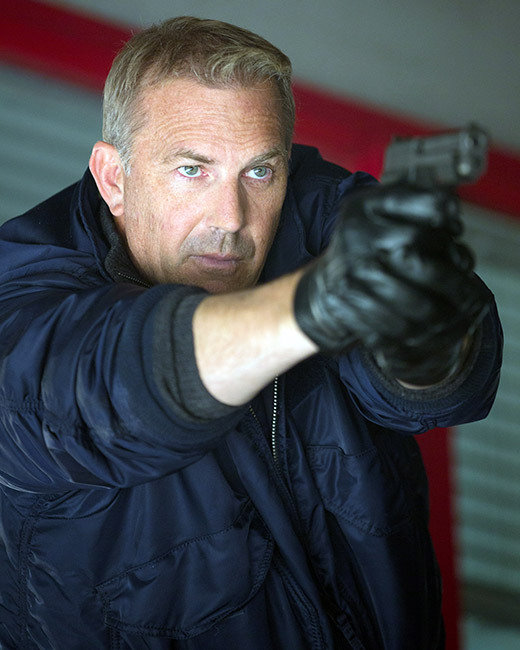 Paramount Pictures via Everett Collection
There was a time when Kevin Costner was one of the top actors in Hollywood, as well as an Academy Award winning director. Of course, that was 20 years ago, before his epic debacle Waterworld. It's been so long that it's like saying that there used to be a time when movies weren't in color or didn't have sound.
After years of flying beneath the radar, Costner could have as many as five films released in 2014 (Jack Ryan: Shadow Recruit, 3 Days to Kill, Draft Day, McFarland, and Black and White). Five! That's a lot for any actor not named Elizabeth Banks. How did it come about that an actor-director once vilified for his difficult nature and cost overruns is suddenly the hardest working guy in films?
Costner's is a tale of how to best deal with Hollywood adversity and come out mostly okay. After the fiasco that surrounded Waterworld — which comes honestly by its reputation as one of the biggest filmmaking disasters ever — Costner kept on working. Even when the post-apocalyptic The Postman tanked on a grand scale as well, the actor kept going. In fact, since his breakout role as Elliott Ness in Brian De Palma's The Untouchables in 1987, there have only been four calendar years in which Costner hasn't been on the big screen at all. Typically, it's been roles that play upon the everyman characteristics that made him so appealing in earlier films like Field of Dreams.
It's actually the most recent of those missing years, however, that probably explains the actor's current resurgence. While he didn't appear in a feature film in 2012, he did appear on television in the History Channel's well-received miniseries Hatfields & McCoys. His turn as 'Devil' Anse Hatfield won him a Golden Globe and a wave of good publicity.
After playing Superman's Earth father last year in Man of Steel, Costner's new run of roles has him playing everything from a dying Secret Service agent in 3 Days to Kill to sports related characters in Draft Day and McFarland to a man fighting for custody of his granddaughter in Black and White. It's a diverse group, yet each part harkens back to territory that Costner has covered in the past.
That, in the end, might be the true explanation for why 2014 is shaping up to be the Year of Costner. After 30 years of working steadily as an actor, Costner has found the sweet spot where he knows what kinds of roles that he can excel in and he largely works within that range. Acknowledging limitations is something that many actors are loath to do, but as Costner has demonstrated sometimes staying true to one's self leads to greater rewards… and a whole bunch of movie roles.