'Zero Dark Thirty': Senate Drops Their Investigation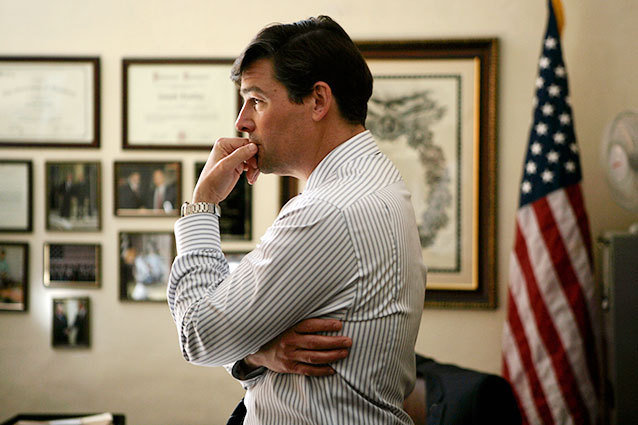 With the spotlight now off Kathryn Bigelow's Zero Dark Thirty (her controversial film about the hunt for, and eventual killing of Osama bin Laden, lost momentum during awards season and won only one technical Oscar at the 85th Academy Awards), the Senate Intelligence Committee has backed off from their investigation of the movie. 
RELATED: 'Zero Dark Thirty' Investigation: Does It Pique Your Interest in the Film? 
Back in January, after receiving complaints from top-ranking senators, including John McCain, about the torture scenes in the film, the Senate Intelligence Committee began a probe regarding the contacts used by Bigelow and Zero Dark Thirty screenwriter Mark Boal regarding the use of "enhanced interrogation techniques". The investigation was aimed to discover whether or not officials gave Bigelow and Boal "inappropriate" access to top. secret information. 
RELATED: The Torture Uproar Surrounding 'Zero Dark Thirty' 
According to Reuters, as of Monday, "the Senate Intelligence Committee has closed its inquiry into the filmmakers' contacts with the Central Intelligence Agency." An anonymous source told the outlet the committee  gathered more information from the CIA, Bigelow, and Boal and that no further steps will be taken. Another source revealed that the "CIA did not tell the filmmakers 'enhanced interrogations' led to bin Laden. Instead, the agency helped develop characters in the film." (There is, however, a separate investigation by the Pentagon regarding information given to the filmmakers surrounding the details of bin Laden's death). 
Bigelow, who was snubbed in the Best Director category at the 2013 Oscars, has publicly stated that Zero Dark Thirty and its depiction of torture, "is not endorsement." Interestingly enough, those very torture scenes in question which some deemed "too graphic" and sparked this uproar, was described by  former SEAL Team Six member, Don Mann to Hollywood.com as "grossly over-exaggerated."
RELATED: 'Zero Dark Thirty': Why It Wasn't 'Too Soon'
[Photo Credit: Columbia Pictures]