Daria Is Having a Fashion Moment
1997 was a good year. Sure, it brought us the highly questionable Spice Girls movie Spiceworld. But it also introduced us to one of the coolest TV characters of the decade, Daria Morgendorffer. 
The monotone, witty teenage protagonist of the MTV animated series was geek chic before geek chic was even a thing. Her dark-rimmed nerd glasses, flared skirt, army-green jacket, side-swept bangs, and chunky Saint Laurent-like boots would feel right at home on any sidewalk or Brooklyn neighborhood today.
She was geek chic before geek chic was even a thing
We always knew she would've grown up to be a pretty cool woman. But now, we don't even need to wonder. Our friends at Swagger New York just released this awesome illustration of Daria wearing Prabal Garung at New York Fashion Week. Certainly worthy of a Garance Doré or Sartorialist street style snap, no?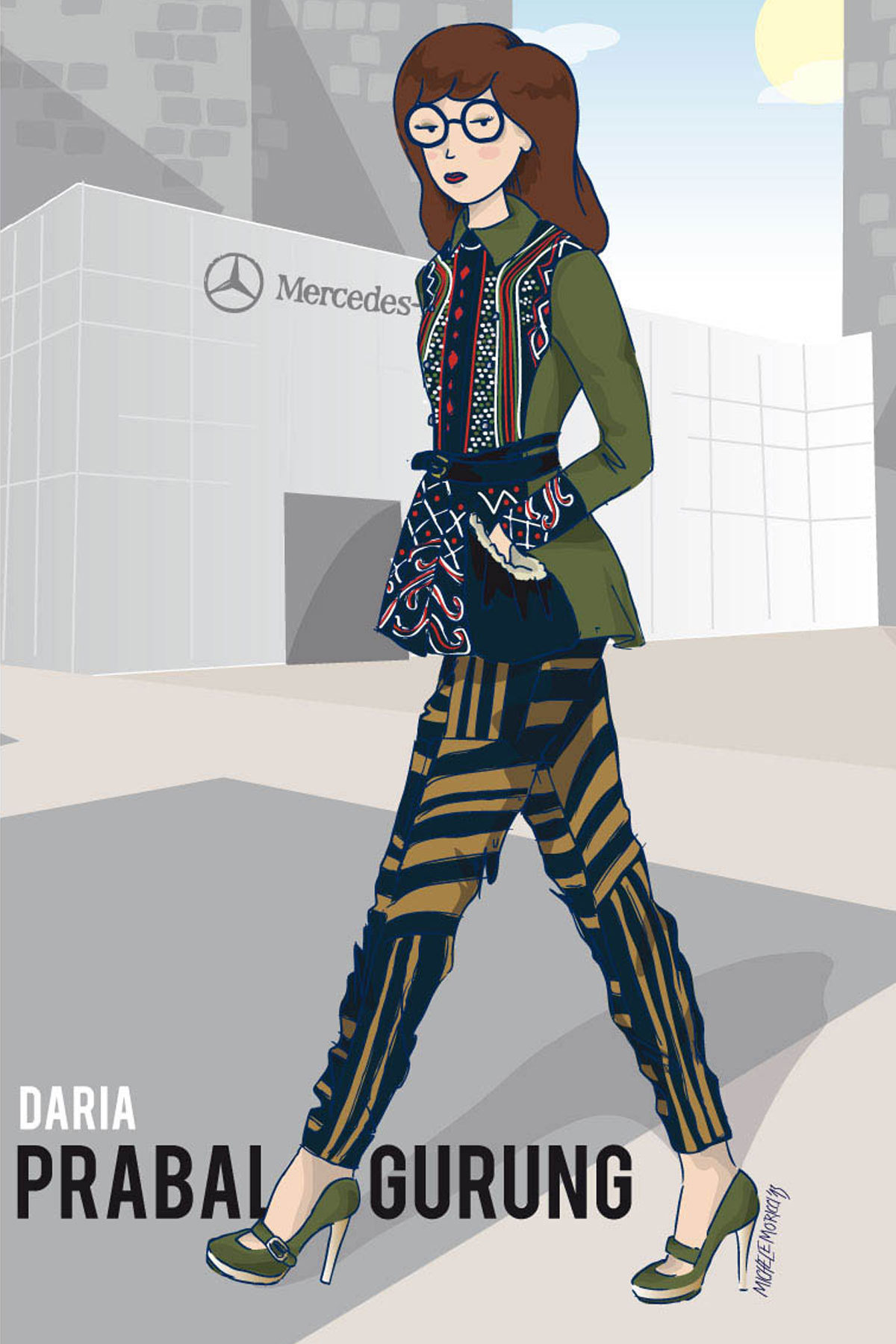 Courtesy of Swagger New York
Daria and her sharply coiffed best friend Jane Lane certainly made a big impact on all of us '90s kids (remember Katy Perry and her actress pal Shannon Woodward dressed awesomely in full Daria/Jane garb last year for Halloween?).
But we think the teenage characters also qualify for bona fide style icon status. Heading to Fashion Week in these Daria-style outfits we created would be nothing to snark at. 
DARIA'S 2.0 STYLE FOR 2013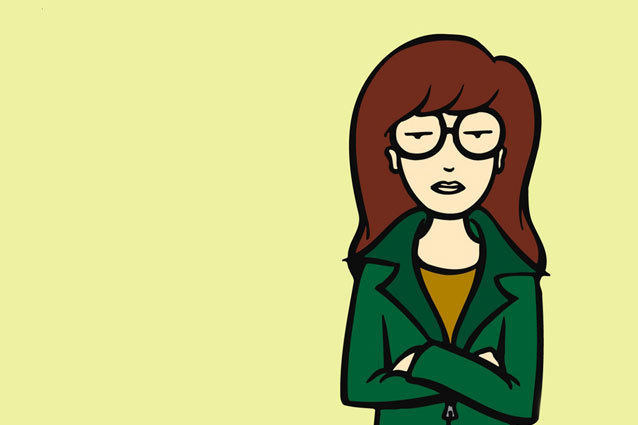 MTV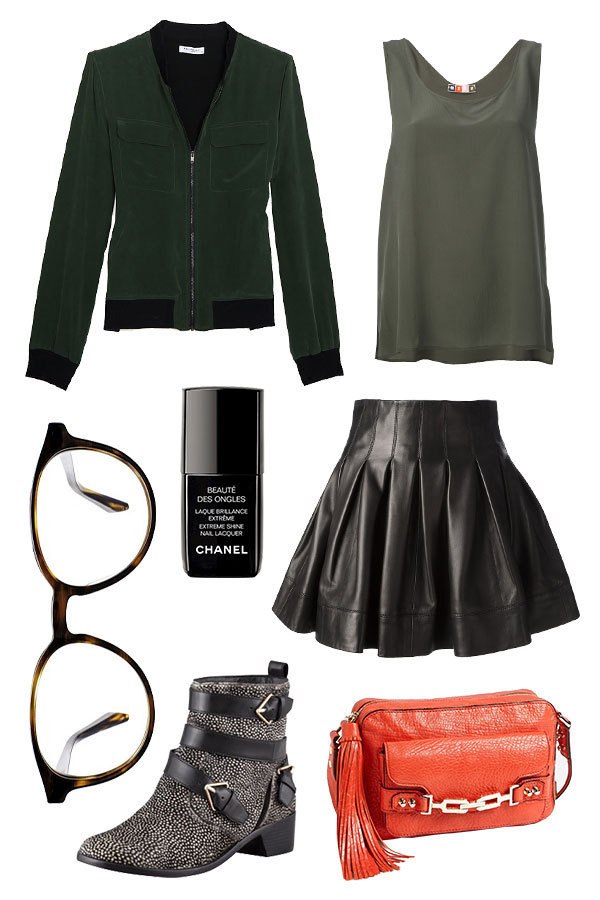 1. Jacket: Equipment Silk Bomber Jacket, $288 
2. Tank: MSGM Silk Tank Top, $189
3. Skirt: SLY 010 Flared Leather Skirt, $821
4. Rebecca Minkoff "Carson" Bag, $395
5. Booties: 10 Crosby Derek Lam "Coleen" Haircalf Booties, $395
5. Nail Polish: Chanel Laque Brilliance Extreme, $26
THE JANE LANE UPDATE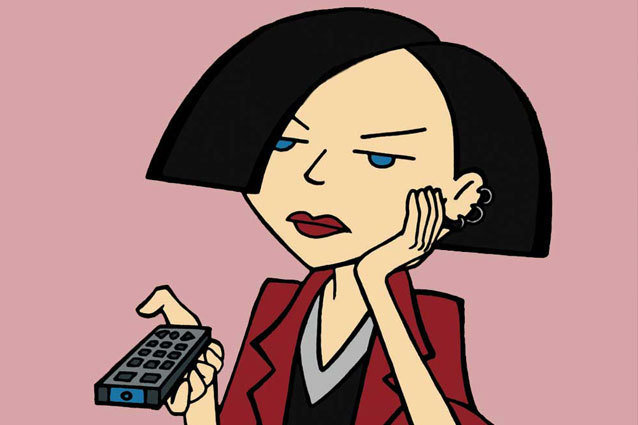 MTV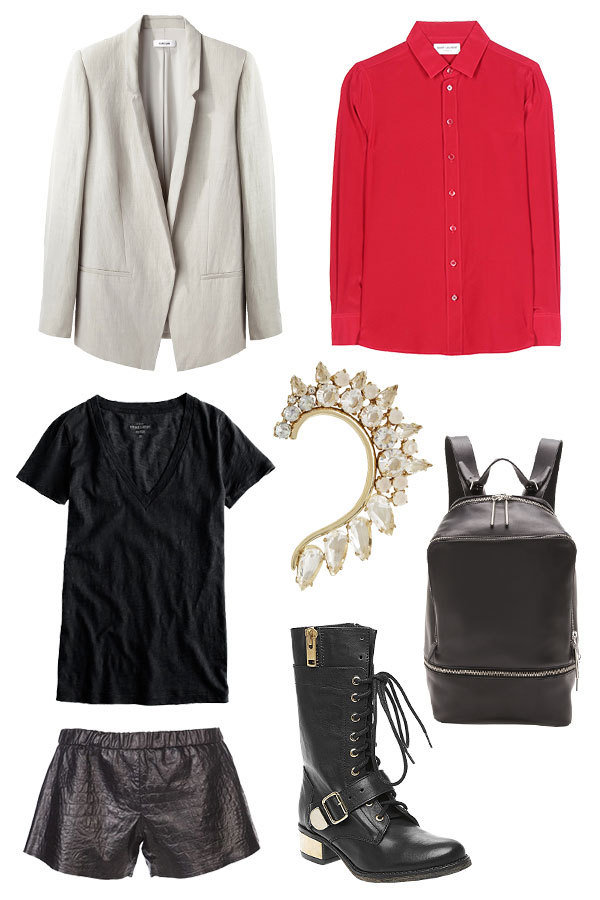 1. Jacket: Helmut Lang Linen Blazer, $655 
2. Button Down: Saint Laurent Silk Blouse, $602
3. Top: J Crew Vintage Cotton V Neck Tee, $29.50
4. Bottoms: Catherine Malandrino Crocodile-Embossed Faux-Leather Shorts, $117
5. Boots: Steve Madden 'Lolly' Combat Boots, $129
6. Bag: 3.1 Phillip Lim Zip Around Backpack, $1,100
7. Ear Cuff: BCBG Jeweled Right Ear Cuff, $38
Additional research by Izabella Zaydenberg & Maggie O'Connor