Dry Skin? Help Is On The Way
Admit it, we're all obsessed with aging as gracefully as possible (thanks Iman), but no matter how much moisturizer and eye cream we apply each day we still haven't found our Fountain of Youth. While we may be searching a bit longer for that fountain, new products on the market are telling us that the secret to aging gracefully is all in the ceramides.
"Ceramides" may not sound like the most attractive things, but trust us when we say you want, no need, them. Cringe-inducing name aside, ceramides are simply the fat molecules in our bodies that keep our skin hydrated (aka our best friends). These molecules bind together to create a barrier that prevents the skin from losing moisture. It is lack of moisture that can lead to symptoms of rosacea such as redness, dryness and irritations. Basically, ceramides are the unsung heroes of our skin.
As we age we're all constantly losing ceramides (it's an epidemic and no one is safe), but before we all freak out like the zombie apocalypse is upon us, our friends over at Dr. Jart+ are here to help us. When they aren't starting a beauty revolution, the brand's dermatologists were hard at work perfecting their new Ceremidin Line. The line consists of two products, a liquid and a cream, which work together to lock in moisture for up to 26 hours and combat extra dryness and redness.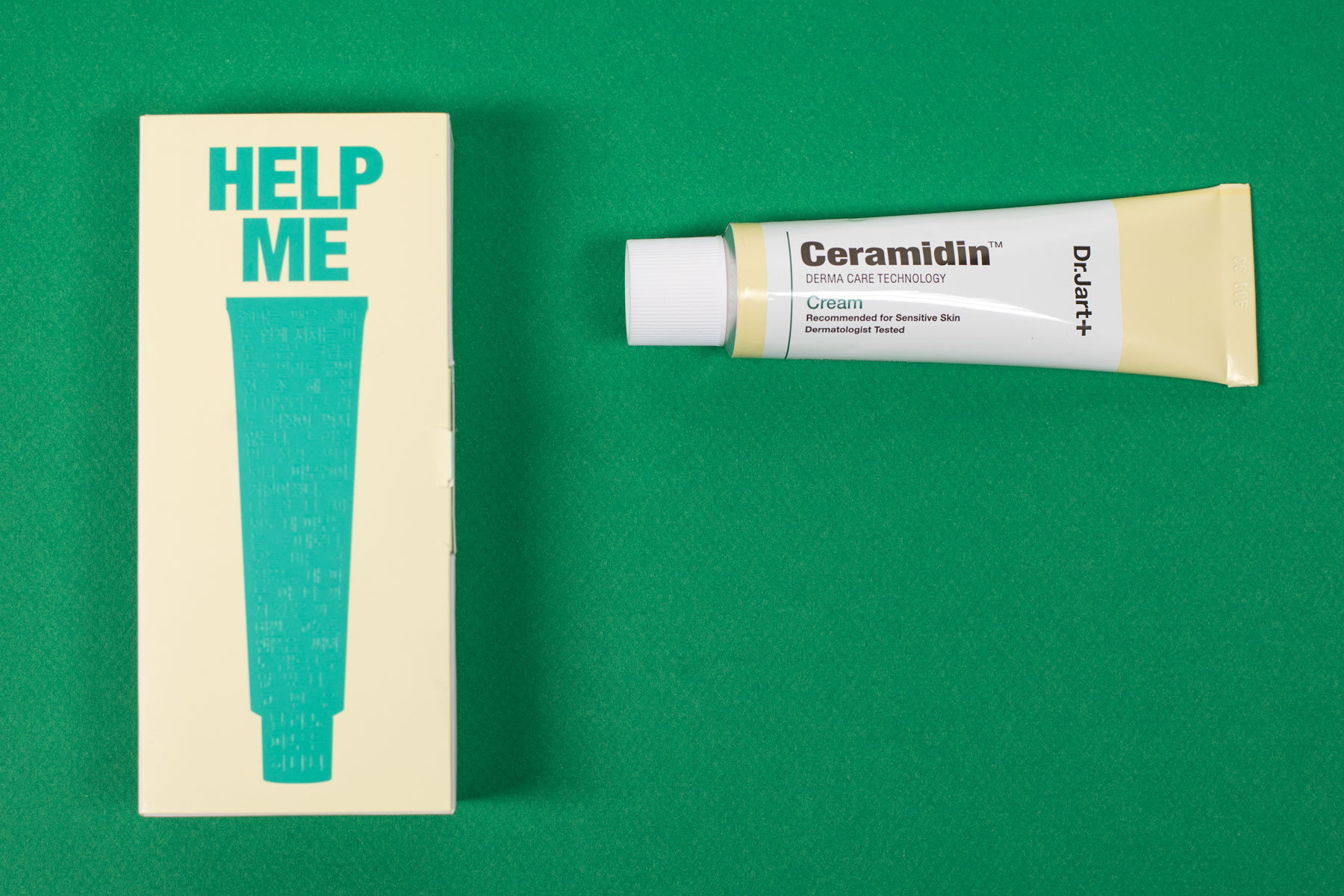 Tyler Joe/Beyond The Row
The Ceramidin Liquid is first and is applied each morning and night after your normal cleaning regiment. This liquid acts as a serum to replace lost ceramides and seal your skin so no more moisture is lost. You then follow up with the Ceramidin Cream, which will act as your moisturizer and help promote cellular regeneration in your skin in order to ensure all day moisture. It may not be the Fountain of Youth but it sure does give that old fountain a run for its money.
Dr. Jart+ Ceramidin Liquid,$39, sephora.com; Dr. Jart+ Ceramidin Cream, $48, sephora.com.