If You Don't Know This Name Yet, Learn It Now: Jack Germain
Who's the young, hot designer whose handbags are being carried by the likes of Sarah Jessica Parker and Scarlett Johansson, you ask? A 28-year-old New Yorker who started making bags out of her Lower East Side apartment three and a half years ago and now has handbags carried in stores in three different countries and has shipped to nearly every continent.
If you don't know her name yet, learn it now: it's Jack Germain.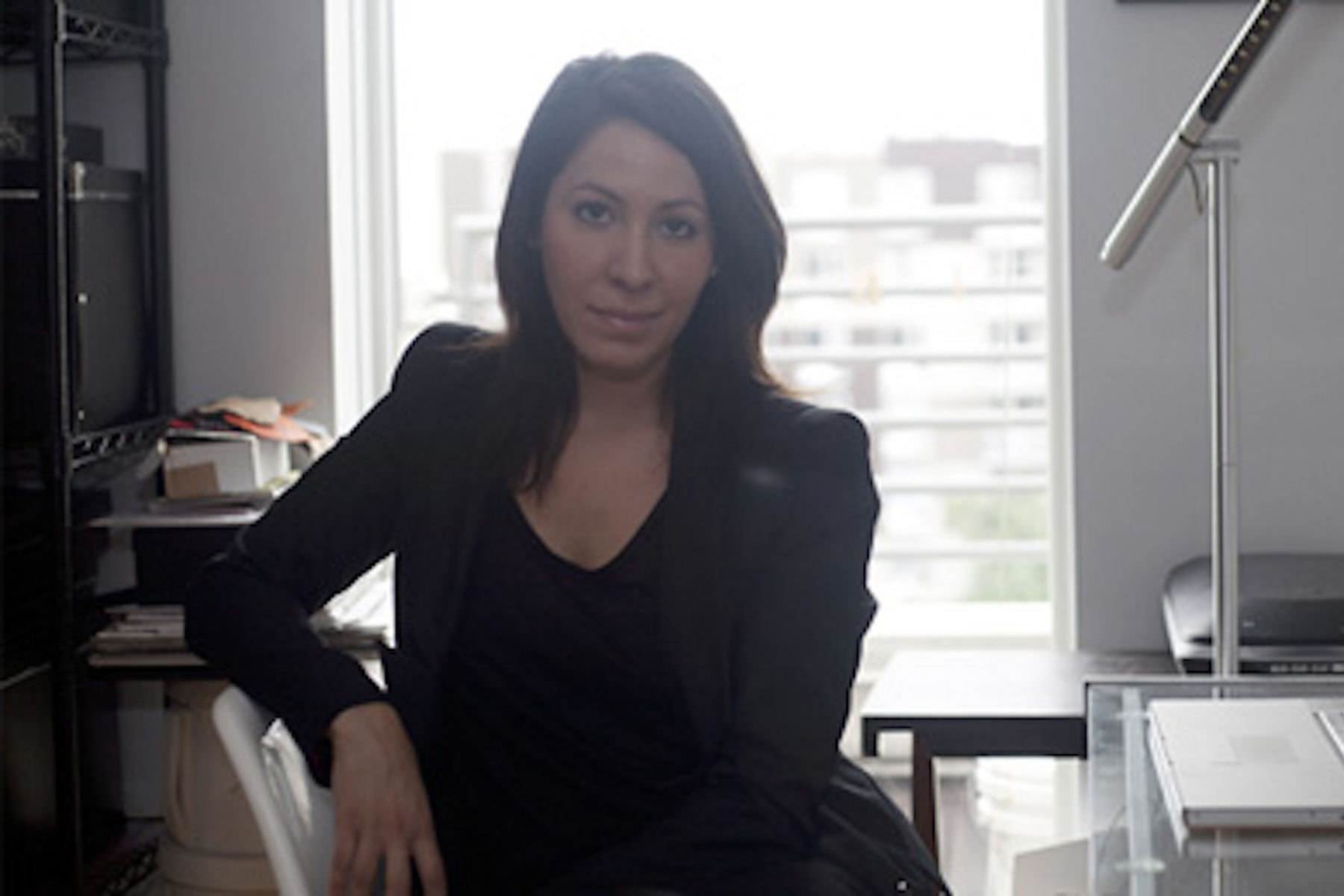 Photo by Caitlyn Ohlson
Jack attended FIT and graduated at the same time the economy crashed. That's when she started making studded handbags out of her Lower East Side apartment. "I've always really liked studs. I always wore studded belts and I tried to stud jackets and stuff – that was just always really a part of my aesthetic." It was right when studs were becoming a fashion phenomenon but before Valentino and Christian Louboutin were putting them on everything, so it was still so fresh and cutting edge. "It was really perfect timing," she said.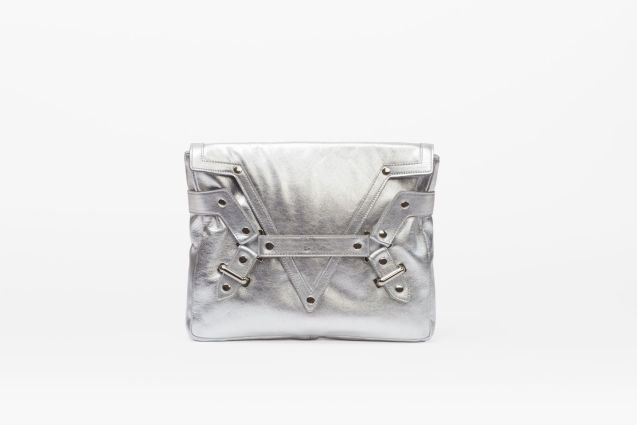 Perfect timing is right. On the young handbag designer's 25th birthday, two girls from The New York Times stopped her on the street and asked if they could do a video interview with her about her outfit. Jack said she was "really excited about it, but I really didn't think that much of it." When they posted the video of her and two other people, all the comments were – surprise – about her handbag. The New York Times asked to do a followup interview and within 48 hours, she had nearly 200 emails from people asking where they could get her bag. She was just one person making it all in her apartment at the time. That's when she knew there was something more here and started working with a family-owned factory in the Flatiron District in NYC and never looked back.
Jack credits Diane Von Furstenberg and Alexander McQueen as her biggest designer influences. DVF she loves for designing for a woman on the run, which is a concept at the heart of Jack's handbag line. And Alexander McQueen she loves because, well, who doesn't? "McQueen finds the beauty in the dark side of things and that is incredibly influential in what I do. He is such a genius. I can only hope to be a shred of what he was."
Her muse is just your everyday girl, "a girly girl with a tomboyish charm." Actress Olivia Munn is who she thinks is the best embodiment of her brand, with her tomboyish yet fun and sexy style that's no frills. A Jack Germain girl is not someone who spends a ton of time getting ready, but someone with those key pieces in her wardrobe that she could just put on in a short amount of time and look perfectly put together.
With all the success Jack's had with her handbags, she's thinking of branching out into shoes and possibly a line of tailored t-shirts. "It just seems like a really natural transition especially because I personally have always loved shoes." We can just picture all the edgy hardware mixed with her impeccable eye for unique leather colors and textures in shoe form.
With a totally reasonable price point from $300 to $450 (with some pricier items in the $600s and some less expensive pieces in the $100 range), you can't afford not to get yourself a Jack Germain Handbag this season. They're fabulous, fun, wearable, and they have a unique sense of style all their own. Their versatility can take you from running errands to attending the chicest of events. And the new Spring Summer 2014 collection is so futuristic and edgy. This hot NYC designer is a definite one to watch.