Latest Obsession: Solange
If you're on the East Coast and you've been longing for spring amidst this horrible, terrifying, horrendous polar vortex-ified weather, we have a temporary solution. Solange Knowles has been down in Louisiana working on her upcoming album (awesome news), and stalking her beautiful Instagram page is one way to stay warm. And it's a great way to steal ideas for additions to your spring wardrobe. Here are a few ways us regular girls can dress like the incomparable Solange. Because if it's good enough for Vogue, it's good enough for us!
Colors, Colors, Colors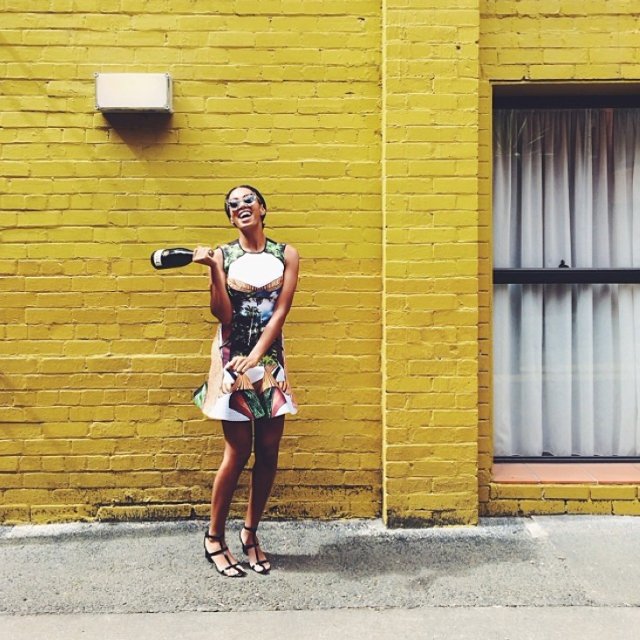 saintrecords/instagram
Have you ever looked in the closet and realized that you're an Earth tone girl and it's killing your whole look?! Or maybe you've recently come to terms with the fact that it is, actually, possible to have too much black. Solange is not having that problem ever, because Solange is the queen of colors and prints and we need to bow down and learn from her.
Retro Is The New EVERYTHING
If you've been following Solange, then you know that she has her retro styling game on lock. We don't know how she does it, but if you check out her video for Lovers In The Parking Lot you can get a few tips. For example, high-waisted shorts and shiny, glittery tops can actually work… with the right make-up job and some dope hair.
Go Big Or Go Home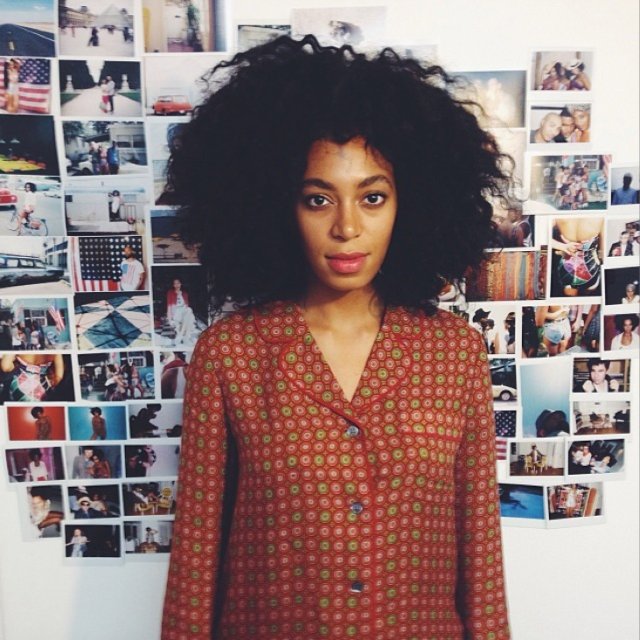 saintrecords/instagram
Big-haired Solange > small-haired Solange. All day, every day. That is all.
Okay, Wait. That's not entirely fair because she really looks amazing either way. We just love that ginormous curly afro so much! If more people could try and rock it, we do believe the world would be a better place.