Stylish (And Pain-Free) NYE Shoes
Every NYE, it's the same ol' story. Three hours into drinking and dancing, our 5-inch stilettos have us wanting to commit shoe-icide. While heels may look sexy, the effects they have on your feet are not hot. (Can you say corns, bunions, and hammertoes? Gross.) And who wants to start the 2014 with funky feet? Not us.
Here at BTR we are all about fashion that's chic and comfortable. Style stars like Alexa Chung, Kate Bosworth and Sofia Coppola prove that you can hit the town looking trendy without causing yourself torment (or serious injury).
To prove this point, we've curated three looks featuring pain-free shoes that are sexy, stylish and won't have you wanting to drop before the ball does.
With Edgy Leather Pants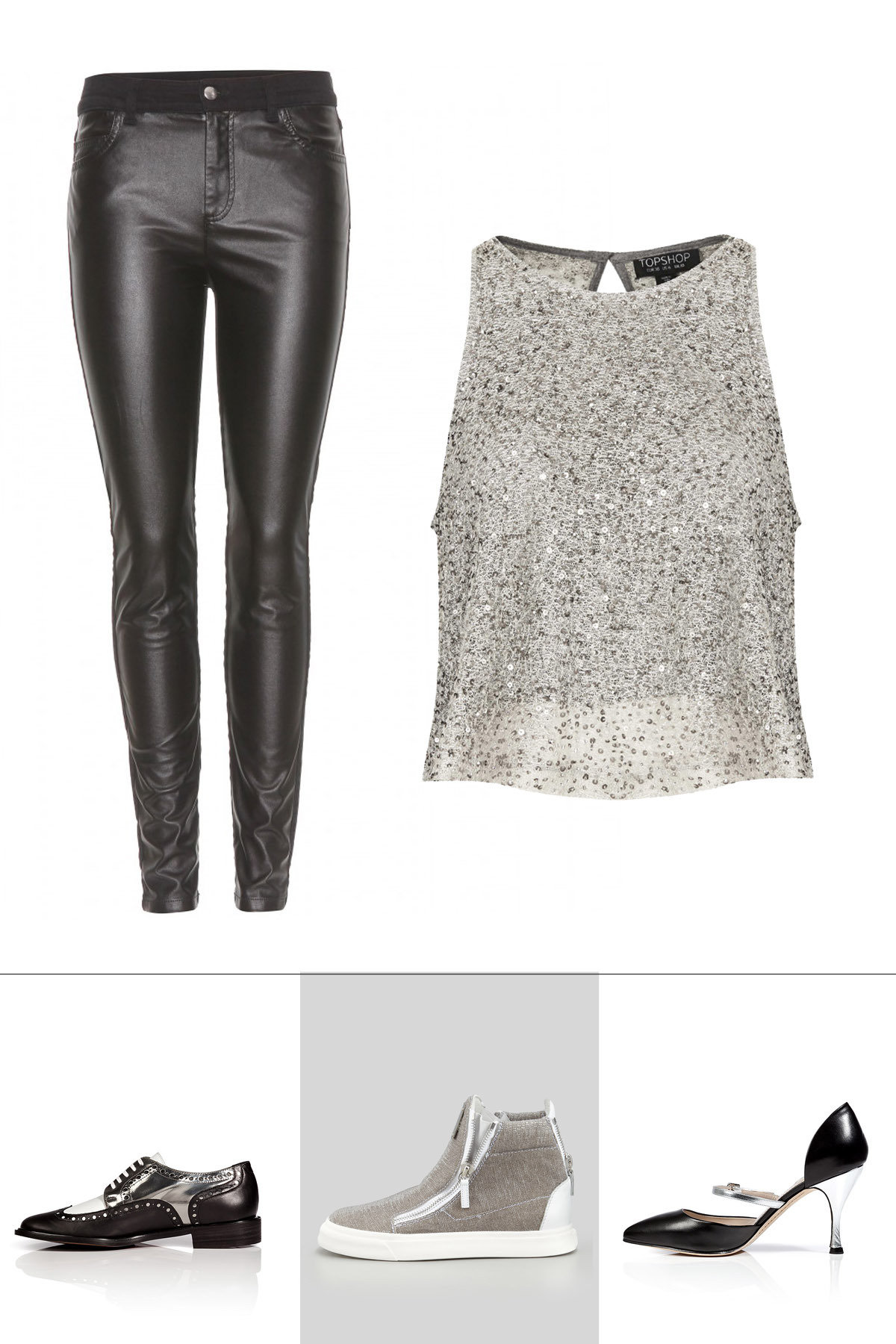 Beyond the Row Design

The Outfit: Topshop Sequin Swing Top ($70) and McQ Denim Pants ($140)
The Shoes: Robert Clergerie Leather Colorblock Brogues ($565), Giuseppe Zanotti Laceless Stringray-Embossed Sneaker ($795), Marc Jacobs Black/Silver Leather Kitten Heels ($295).
With a Classic LBD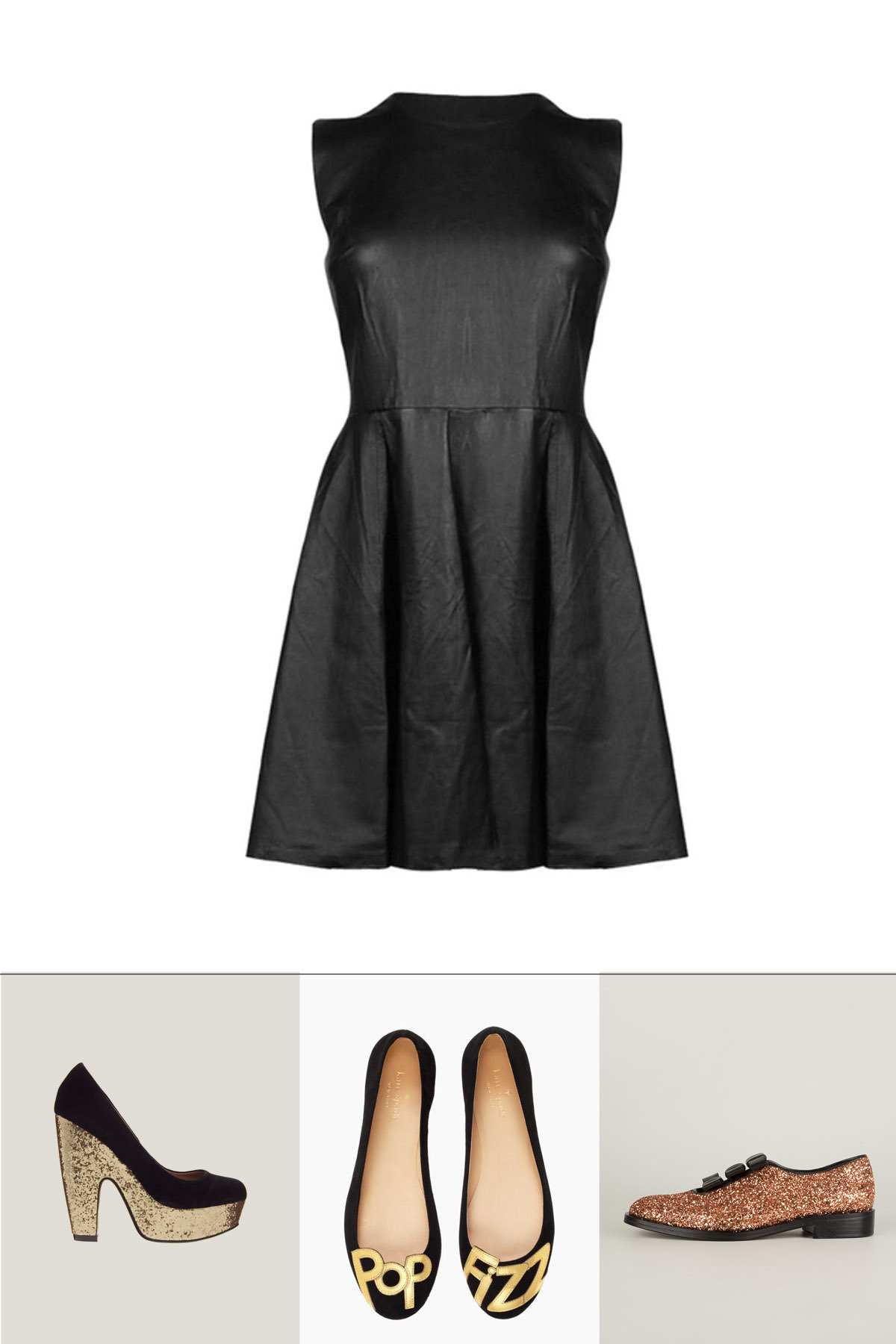 Beyond the Row Design
The Outfit: Diane Von Furstenberg Jeannie Leather Dress ($247)
The Shoes: Shellys London Midori Platform Cork Heeled Shoes ($109), Kate Spade Toast Flats ($228), Markus Lupfer glitter shoe ($415).
 With a Sexy Black Tie Frock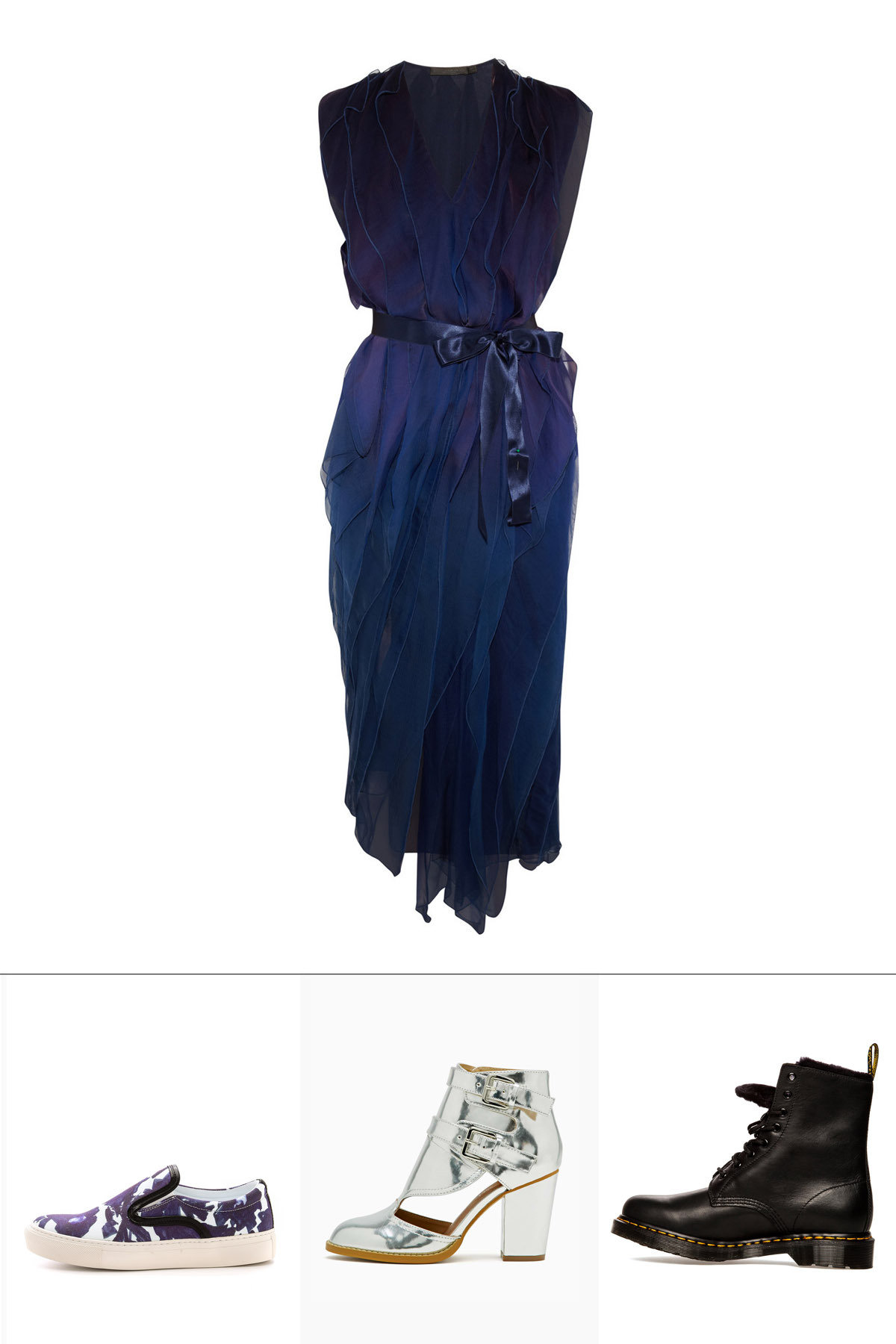 Beyond the Row Design
The Outfit: Donna Karan Ombre Tissue Chiffon Ribbon Dress ($1,497)
The Shoes:Mother of Pearl Achillese Slip on Sneakers ($372), Shoe Cult Cosmo Cutout Bootie ($140), Dr. Martens Pascal ($130).
Being an idiot and wearing stilettos anyway?
We know some of you are gluttons for punishment and will slip on those brand new, sky high pumps to usher in the New Year. Because we love you, we want to offer you some tips that will help your tootsies make it through the night (even if you don't).
1. Stretch your feet out before stepping into heels. To decrease the possibility of arthritis or joint pain, roll your ankles making the shape of each letter of the alphabet.
2. For heels 4-inches+, you must wear gel pads. The BTR staff swears by Dr. Scholl's Heel Liners and Massaging Gels. It minimizes the pressure on the balls of your feet so you can stand and dance longer.
3. When you toss your gloss into your clutch, make sure you also include Still Standing Foot Pain Relieving spray. This numbs the areas of your feet that are putting a damper on your night.
4. Before you leave for the night, stick a bottle of water in the freezer. When you come home and take your shoes off, roll the ice-filled bottle over your feet to reduce swelling.