Welcome to the jungle!
Leopard print has been a staple in our wardrobes since we could barely walk. The unique print comprised of neutral shades makes it an edgy classic. It's the one reason we don't mind bidding goodbye to summer. Come cold temps, we're all about sporting spots.
And it's not just us going wild for leopard this season. Seems everyone is pouncing on this print. Instead of seeing the usual suspects — jackets, stilettos, clutches — anything you can imagine is adorned with black rosettes. From DJ Chelsea Leyland's beret to model Lindsey Wixson's purr-fect printed hairdo, the trend has traveled far and wide – and fast.
To keep the trend classic not CAT-astrophic, let the leopard be the focal point of an outfit and pair it with neutral, solid hues.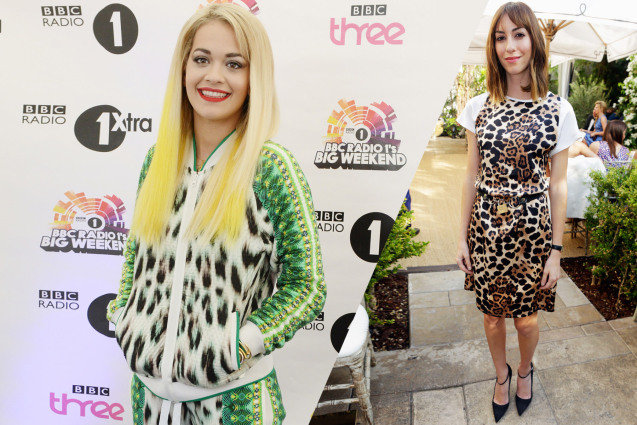 Take a look at some of our picks, and decide for yourself: is the leopard re-emergence rad or bad?