Sofia Coppola Creates a Wonderland for Le Bon Marché
Christmas came early for Sofia Coppola.
The director has been tapped by Le Bon Marché to design windows for the launch of the Louis Vuitton SC bag that she originally designed in 2009.
The windows echo the ethereal, whimsical grandeur of both Marie Antoinette and Bling Ring, with giant pink peonies, balloons, and neon pink hearts. The bags are displayed on a statue of a dappled fawn. Naturally.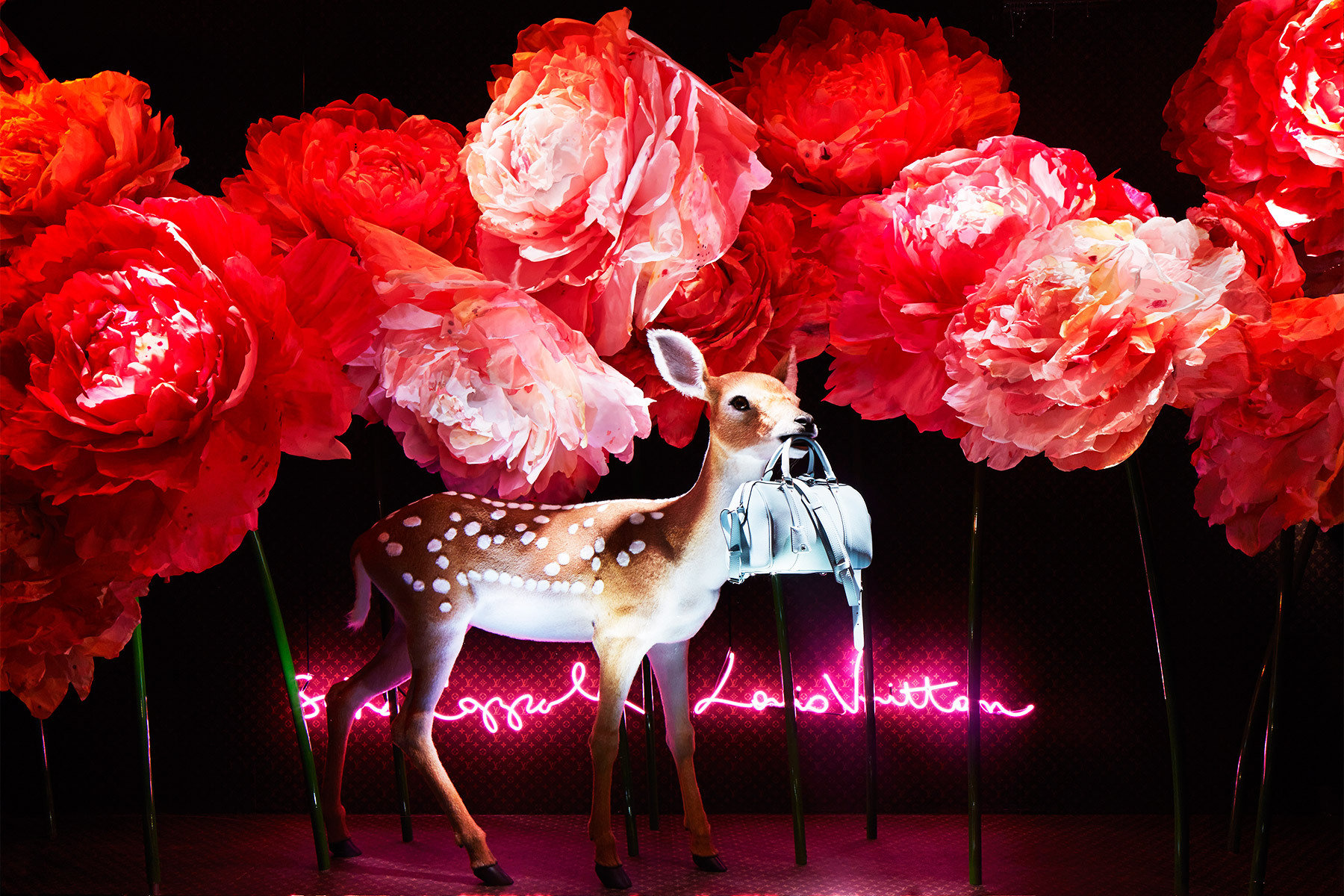 Le Bon Marché
The foray seemed natural to Coppola, who claimed that the windows show a side of her personality that hasn't been displayed before. The department store is also nearby the Paris apartment that she shares with husband Thomas Mars and her two daughters.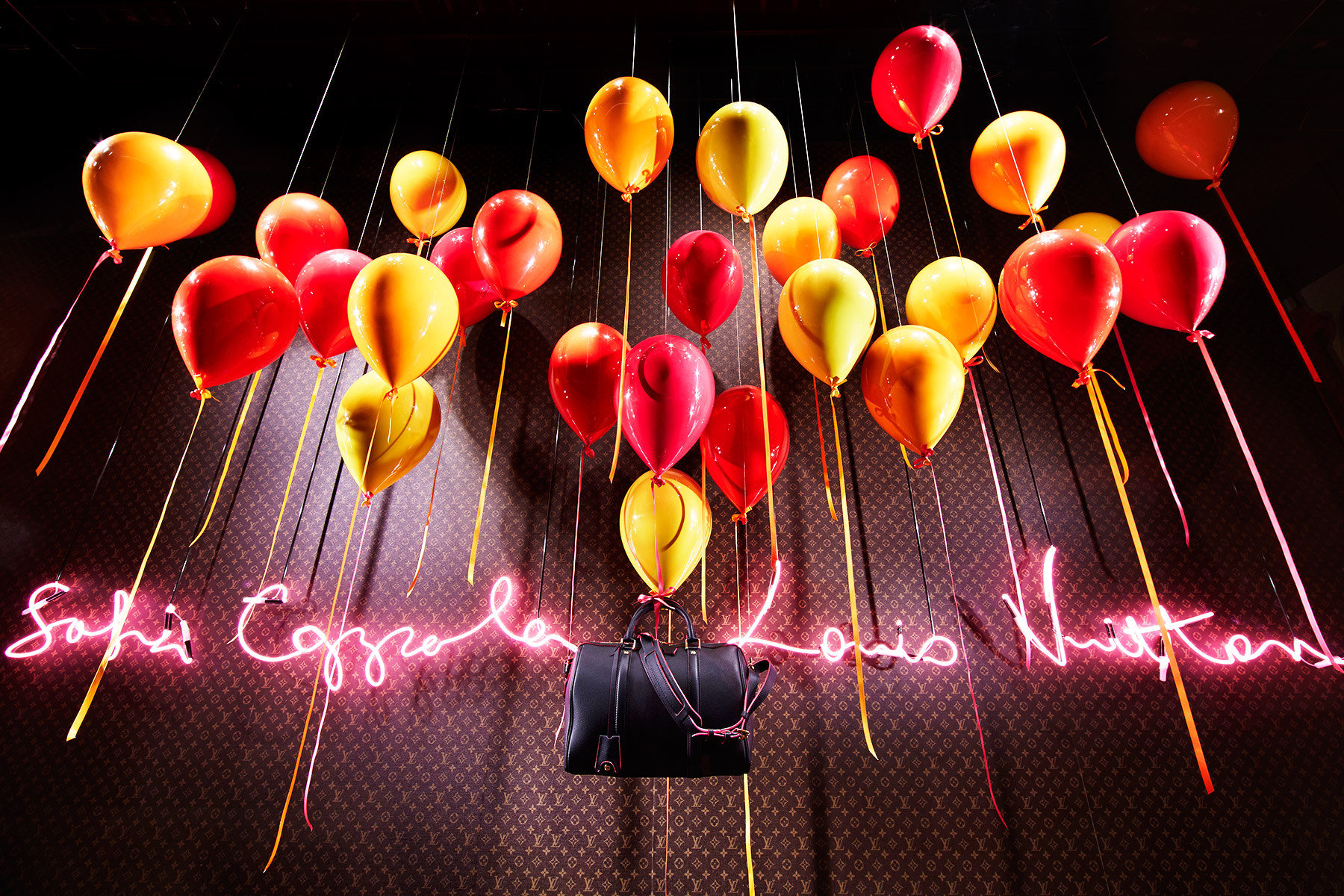 Le Bon Marché
"Seeing the windows reminds me of Christmas," the director claimed, "So [I wanted to do] something that kids would enjoy too."
Start saving up: the limited-edition version of the SC bag comes in dark cobalt calfskin and hand-applied fluorescent fuchsia edges, and the mini retails for € 2,420 (or $3,275), while the BB size is all of € 2,820 (or a wince-worthy $3,800).
The windows will be on display until October 26th.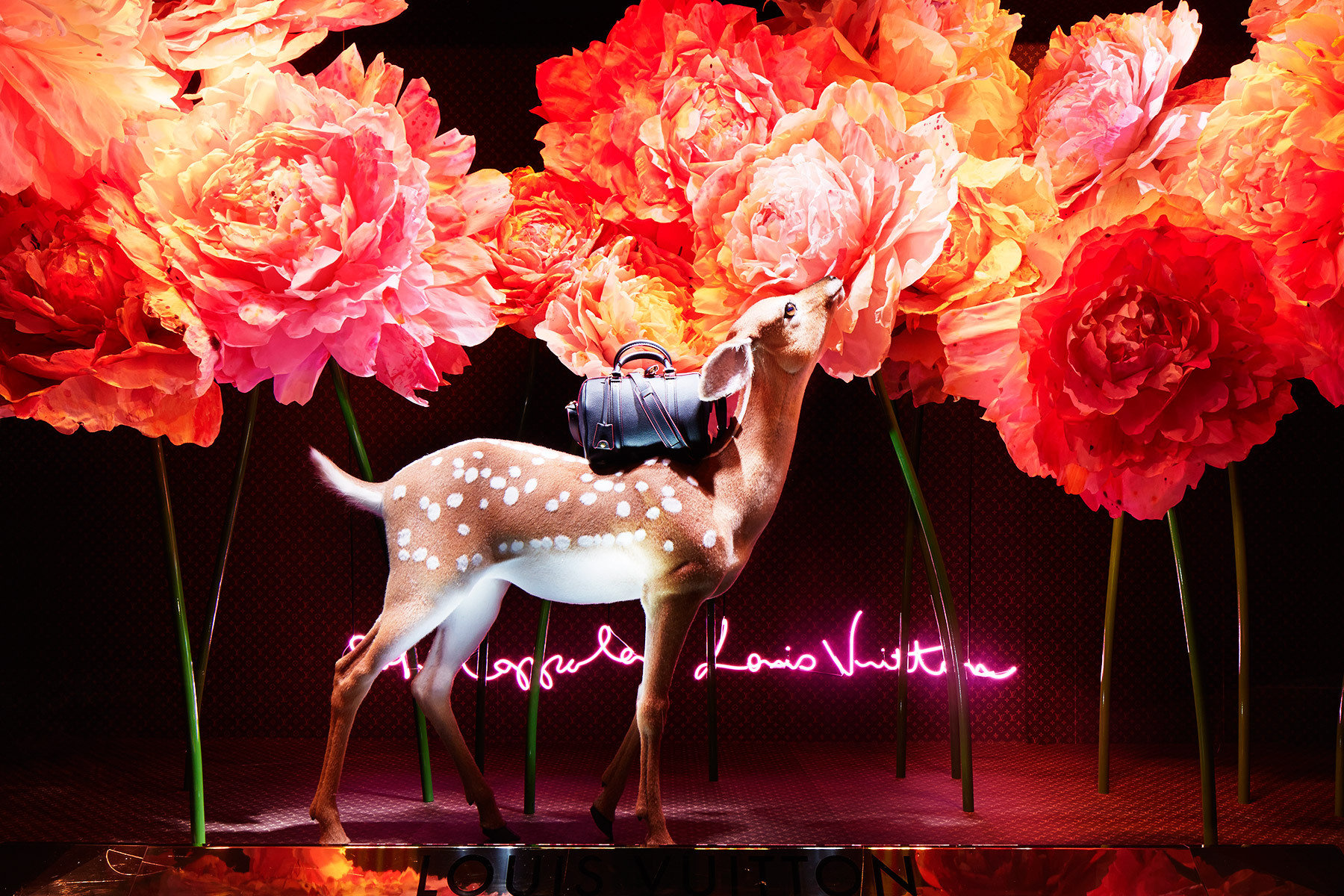 Le Bon Marché