Tom Ford Beauty Goes Soft For Fall
There are few things in the world of beauty that gets a girl going quiet like a Tom Ford lipstick. In fact, anything from the designers eponymous beauty line is sure to set anyone over the edge, not just those of us submerged in the stuff all day long. The packaging, the colors, the sheer prestige of being able to whip one of those heavy geometric tubes out of your purse and reapply it in front of legions of adoring women is beyond satisfying to say the least. Er….
Tom Ford knows a thing or two about sexy. 
For fall, Ford brings his signature sultry aesthetic to the beauty color collection. This time however, all focus is on the seductiveness of the eyes. "It's a monochromatic play of three contrasting textures to create dynamic dimension for the eyes," Ford stated (even the way he describes sexy is sexy). The color palette boasts all the expectant of a signature seductive eye—smokiness, shimmer, deep tones—but this time around also features a surprising palette of muted mauves and nudes.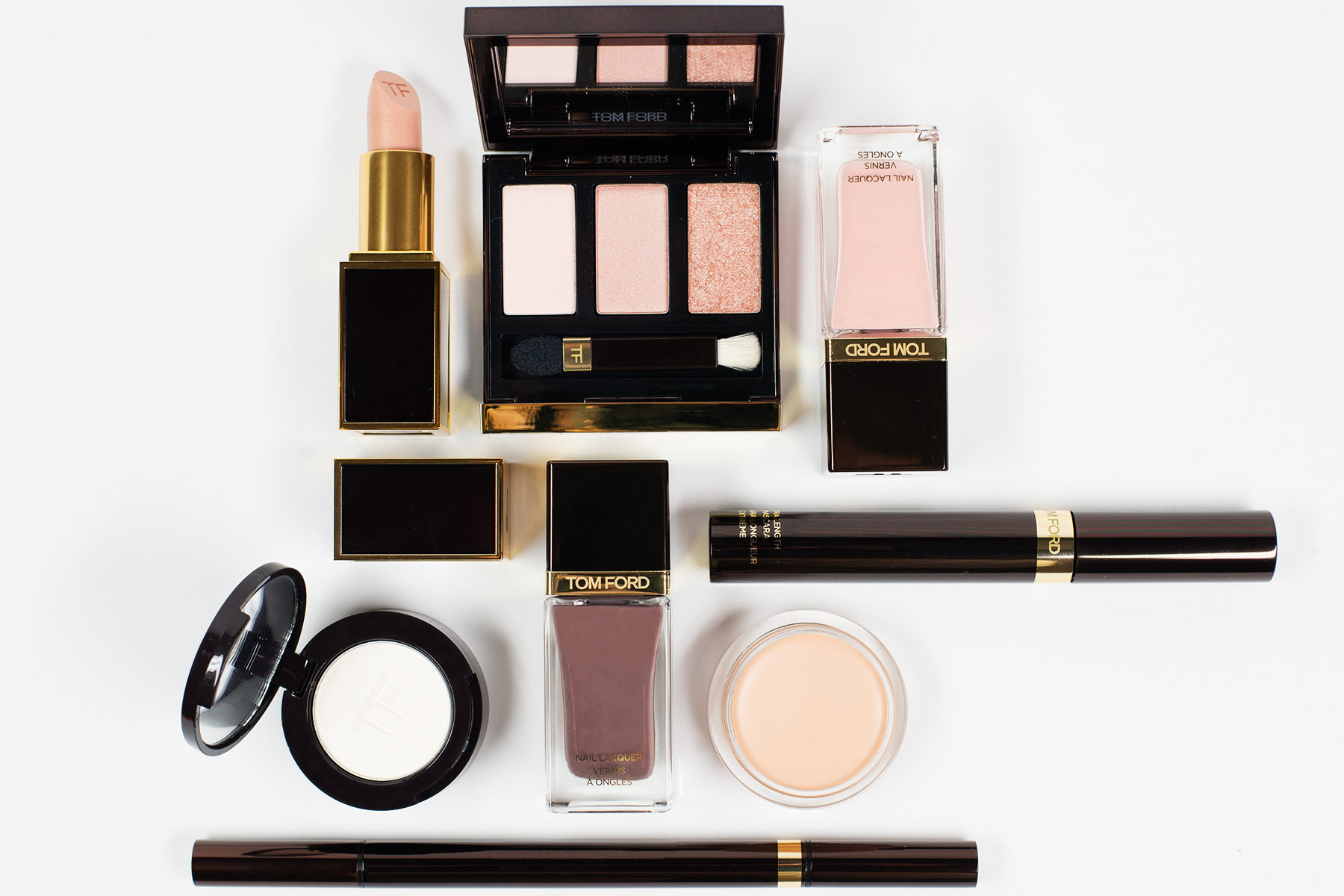 Tyler Joe/Beyond The Row
There's also an eye essential new precision liquid eyeliner pen and eye primer duo. The dramatic in us all need not fret, however, you'll still be able to find silver, smokey grey, deep red, and bruised purple colors in the offerings, but our money is on the sexiness of less is more, perfectly produced with the pinky nudes.