Call it a comeback! For the first time in 30 years, Johannes Vermeer's masterpiece Girl with a Pearl Earring has left its home at The Hague in the Netherlands and will be on exhibit starting today at The Frick in New York City. Vermeer's 'Girl,' the source of inspiration for the 1999 novel and 2003 film – both of the same title, is indisputably his most famous and alluring work. While other pieces from The Hague's collection will be integrated within The Frick's existing permanent collection, Girl with a Pearl Earring will be the only work housed in the famous Oval Room.
Originally titled Girl With The Turban,  its name was changed in the second half of the 20th century — and rightly so. It's the singular, small pearl drop earring that brings to life the otherwise dark portrait. That got us at BTR reconsidering this often overlooked gem. Here's our tribute: a carefully curated selection of pearl-adorned pieces that modern Vermeer girls (like us!) would love to wear.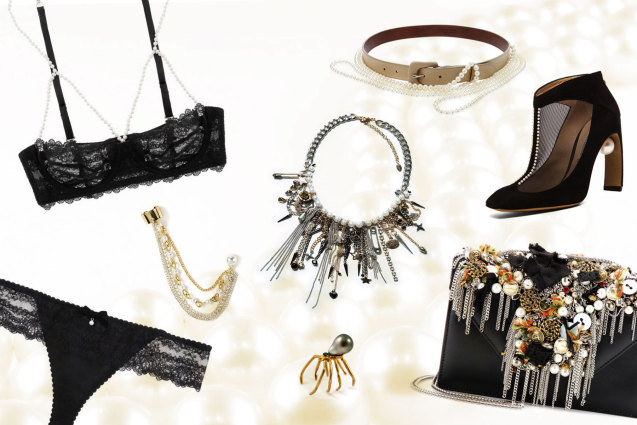 Vermeer, Rembrandt, and Hals: Masterpieces of Dutch Painting from the Mauritshuis will be on view starting today, October 22, 2013 to January 19, 2014. For more information, visit frick.org.