Welcome to Beyond the Row
Like a bunch of mad scientists, we've been squirreling away for the past few months in preparation for this big day. And we're thrilled to finally lift the curtain on the beta version of our new site, Beyond the Row. 
Who are we, you ask? We're a group of creative editors who've worked at places like Elle, Refinery 29, Into the Gloss, Glamour, InStyle, Harper's Bazaar, and Vanity Fair. Now, we just make cool stuff. 
Namely, Beyond the Row — the new fashion and beauty destination that lets you experience the personal connection you feel with your favorite bloggers but through the lens of magazine editors. 
Here's a quick tour:
1) AMAZING HIGH-RESOLUTION GALLERIES
We love looking at pretty pictures (who doesn't?). So we made our photo galleries the coolest experience around.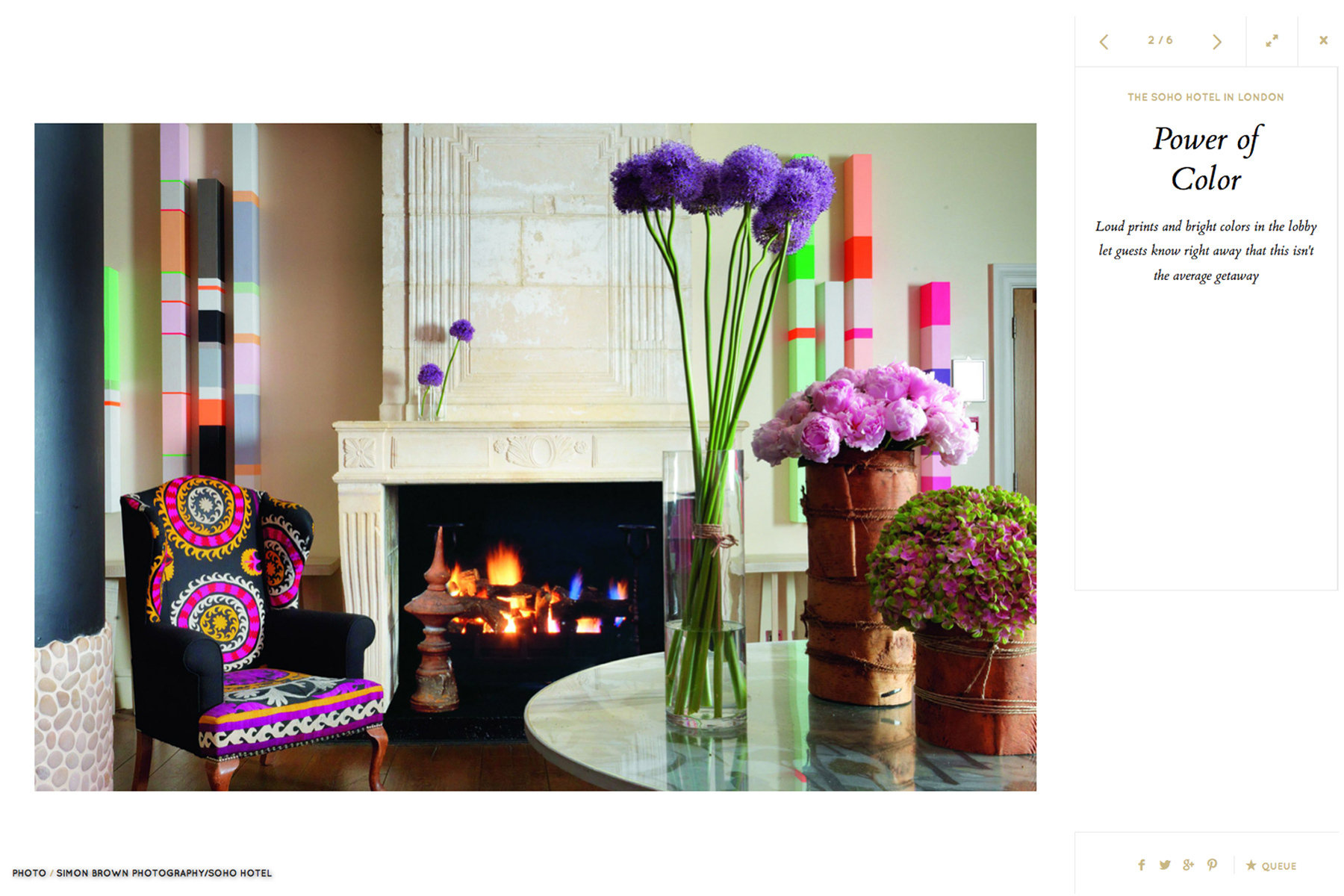 2) ORIGINAL VIDEO SERIES
Watch HD fashion and beauty tutorials, street style videos, and more exclusive Beyond the Row series.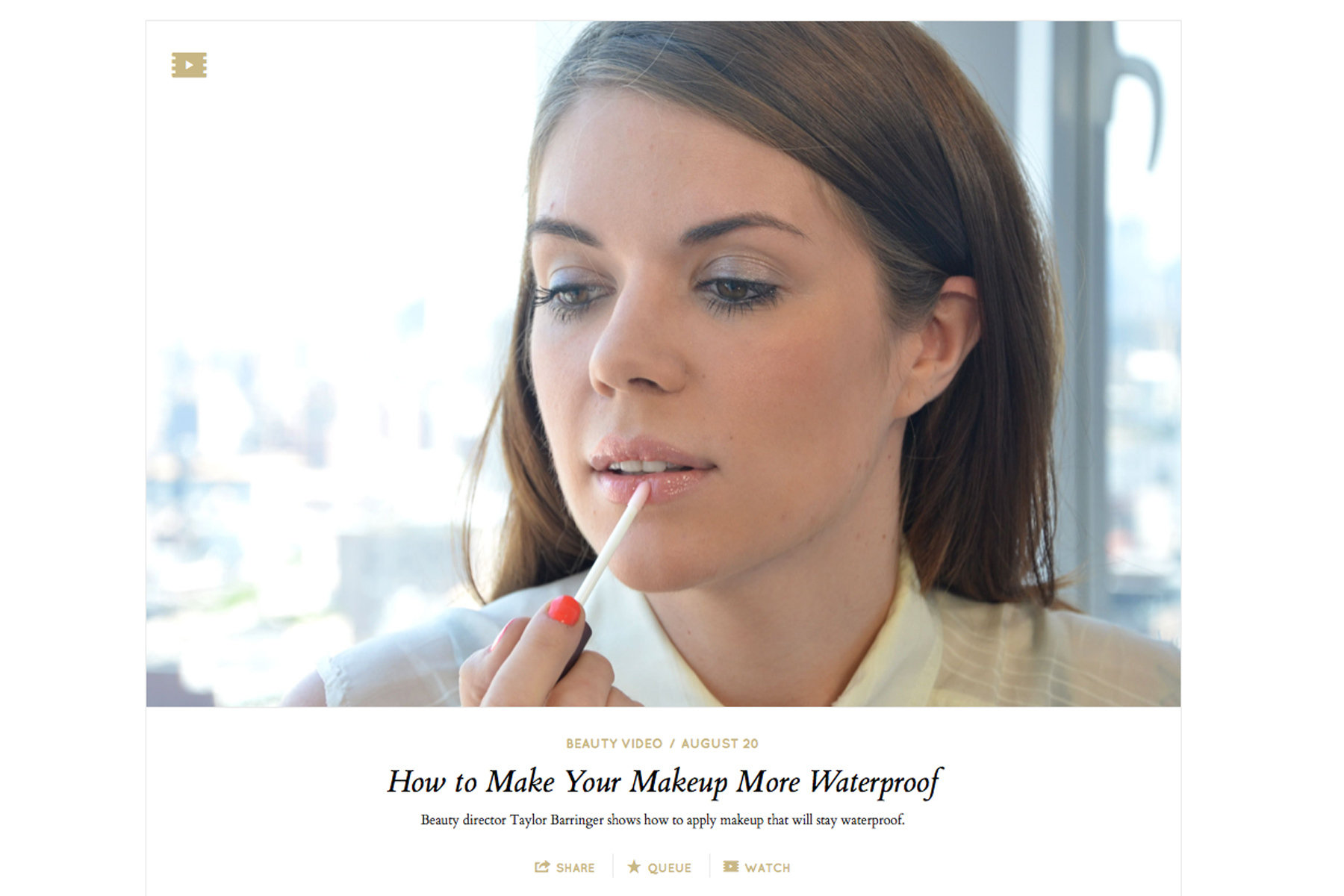 3) SAVE CONTENT IN THE QUEUE
We're excited to unveil the Queue. Click the starred Queue button to save articles or galleries for later.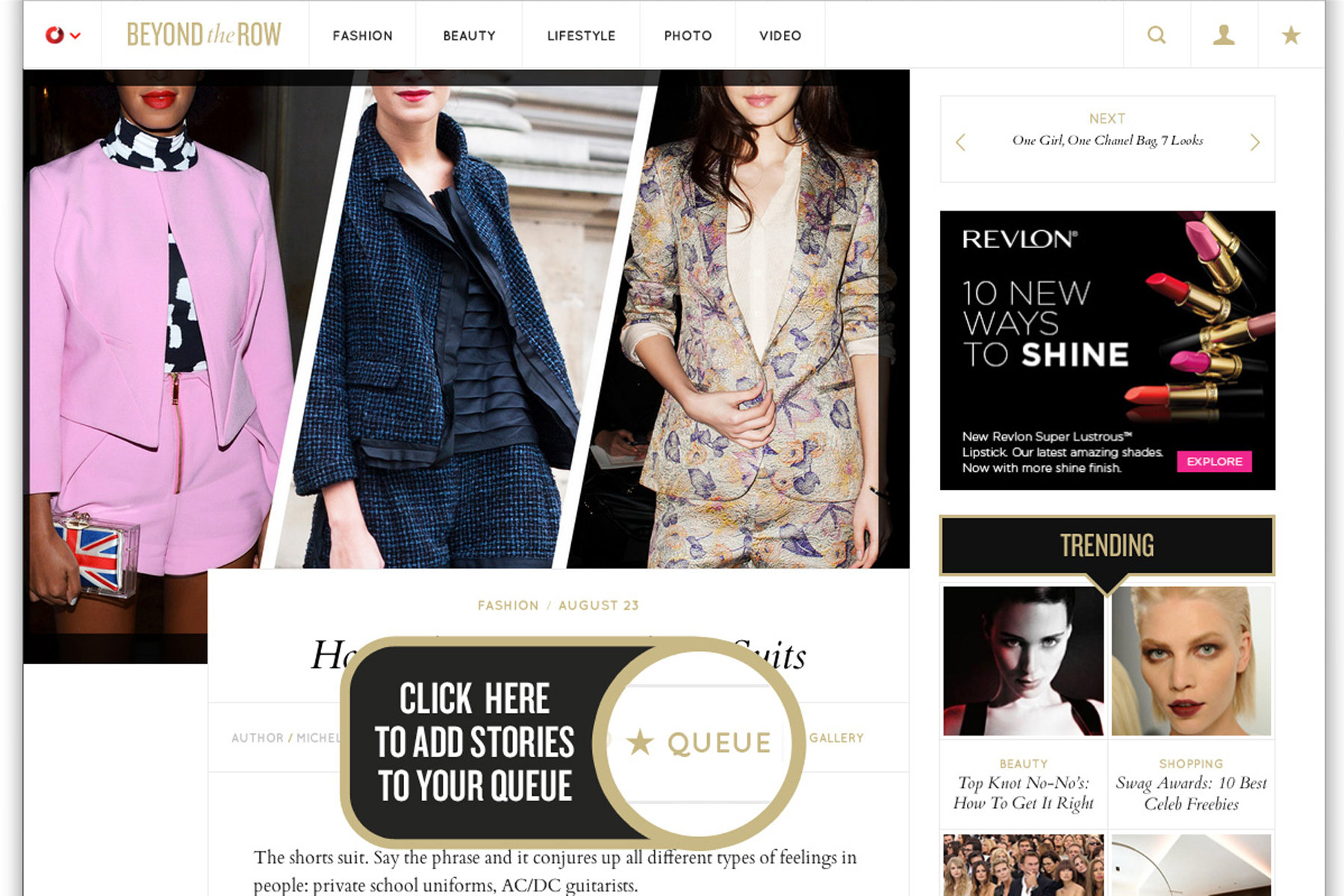 4) VIEW YOUR SAVED QUEUE CONTENT

See all your saved Queue content by clicking the star in the top right corner of the screen.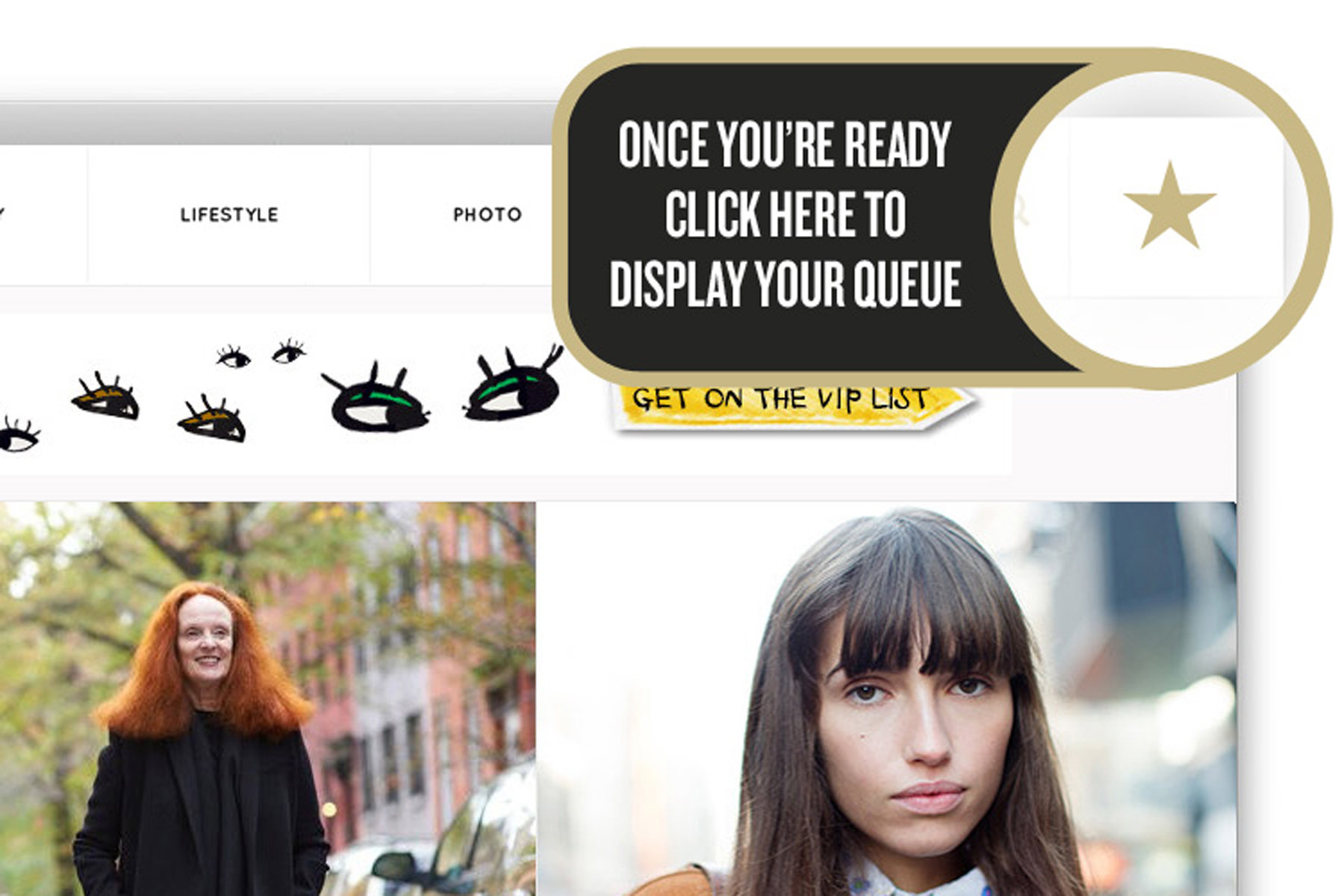 5) AND YOUR QUEUED CONTENT APPEARS HERE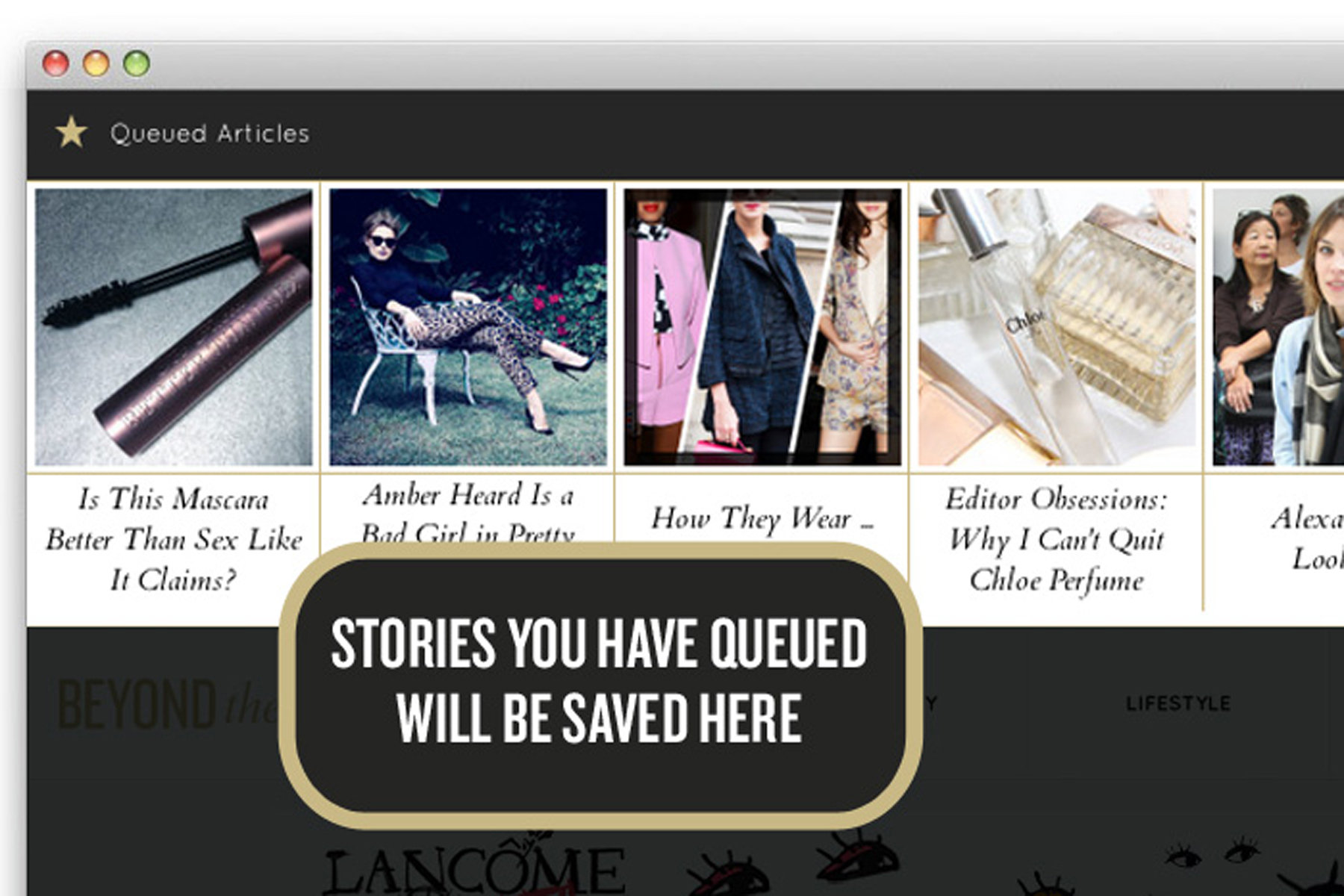 6) RESPONSIVE SITE FOR MOBILE AND TABLET EXPERIENCE
We're big tech geeks at heart, so we toiled over making Beyond the Row's mobile and tablet experience really seamless and exciting. You won't be disappointed.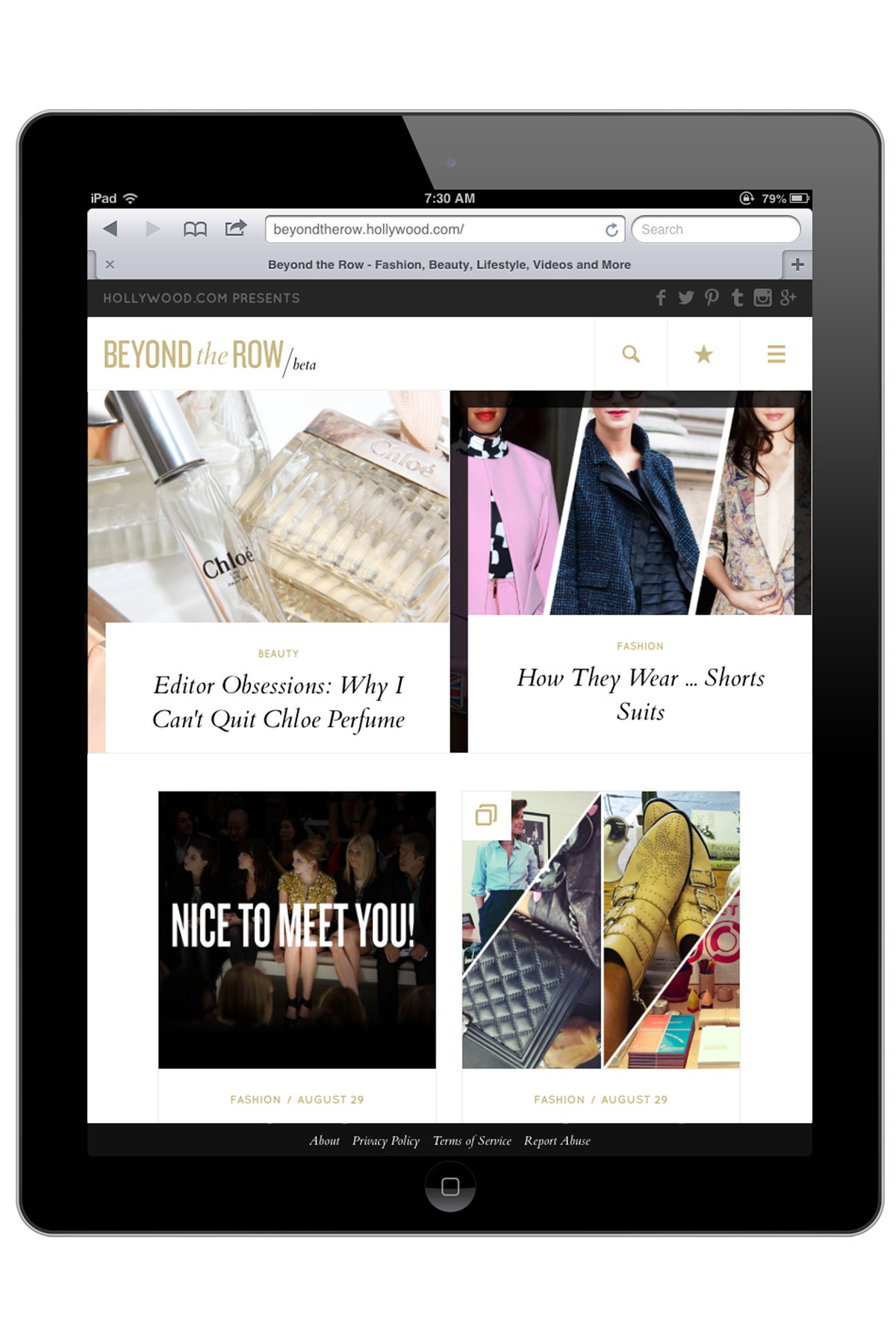 For more information, to advertise, or to drop us a line, check out our About Us page. 
Cool. Authoritative. Personal. 
Beyond the Row.