10 Things That Will Cheer 'Apt. 23' Star James Van Der Beek Up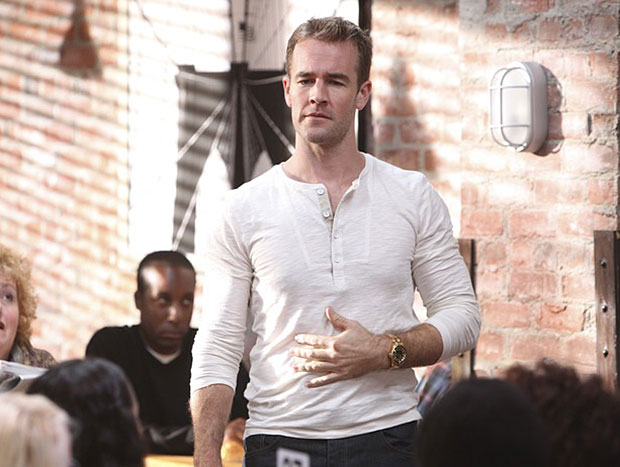 It's been a sad week for James Van Der Beek, our dear creek friend. The lover and dreamer and believer won't be able to play himself in Don't Trust the B—- in Apt. 23 anymore because the show has been canceled, essentially. And though he has stayed positive since news broke and only speaks kindly of ABC and his experience as a cast member, it still must sting a little to know that the world didn't like you enough. So, JVDB, in case you're out there, somewhere, know this: The world loves you, D-Man, and you should keep your spirits high! If ever feeling low, just remember these 10 awesome moments you rocked.
10. The time you got to play a football star and get seduced by Ali Larter's whipped cream bikini, making every male on the planet jealous.
9. The time you locked lips with Joey Potter for the first time in the Capeside library next to dusty books. Detention would never be the same.
8. The time you got to be a part of a show that will never, ever die, ever.
7. The time you got to play a serial killer in Criminal Minds and succeeded at really scaring people.
6. The time you got unconditional love from The Huffington Post.
5. The time you read a passage from Twilight: Breaking Dawn aloud, by fireside.
4. The time you rode bareback on a horse. And owned it.
3. The time you played a drummer named Paulie in an episode of Clarissa Explains It All.
Note: the combover.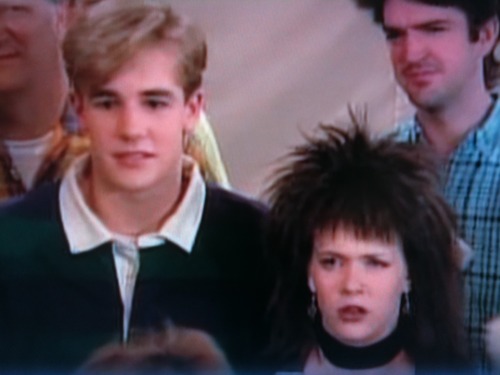 2. The time you made disturbing look seriously sexy when you sported a black eye and downed a bottle of Jack Daniel's in The Rules of Attraction.
1. The time you got to wear thick, aggressive sideburns in the western film Texas Rangers.
[Image Credit: Adam Taylor/ABC, uberdork03]
Follow Anna on Twitter @thebrandedgirl
More:
'Don't Trust the B' Pulled from ABC Schedule, Is it Canceled?
10 Bitchiest One-Liners from This Week's 'Don't Trust the B'
Late Night Last Night: Opa! Heidi Klum Dances on Tables for Leno

Craziest Celebrity Swimsuits (Celebuzz)