11 Things You Didn't Know About The 'Pokémon' TV Series
Can you believe that Pokémon the TV series first aired in the U.S. on September 8th way back in 1998? Shortly after, Pokémon Red and Blue were released for the Game Boy and everyone who was anyone was trying to become a Pokémon Master. Trainers everywhere were scrambling to learn as much as they could about Pokémon and that included watching the awesome TV show. But did you know that some Pokémon episodes were banned? Find out which ones and other facts you didn't know about Pokémon!
1. Although Ash is still ten years old in the show, he actually turned 29 in 2016.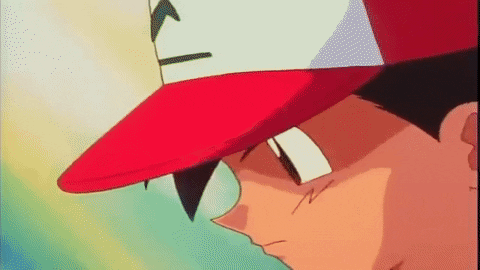 2. Ash's starter Pokémon was originally going to be Clefairy and not Pikachu.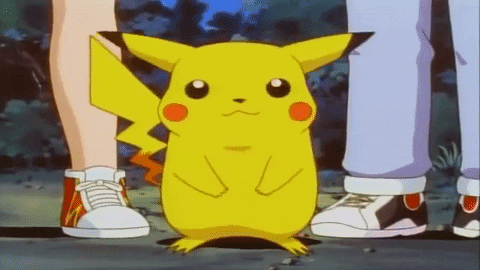 However, Pikachu was chosen in the end to make the show more appealing for boys and girls.
3. The first non-Pokémon animal to be seen in the show was a worm. In the episode "Ash Catches A Pokémon" Ash sees a Pidgeotto eating a worm.
4. Ash has yet to come back for his Pidgeot after leaving him in charge of watching over the Pidgeys near Pallet Town. 5. Pikachu's name is a combination of two onomatopoeic words in Japanese. "Pika" is the noise an electric spark makes and "chu" is the noise a mouse makes in Japanese.
6. The episode "Tentacool and Tentacruel" was pulled from rotation because of the 9/11 attacks. The episode was pulled because the plot featured the destruction of skyscrapers by Pokémon. Another episode called "A Scare in the Air" had its titled changed to "Spirits in the Sky" out of respect for the U.S.
7. Another episode "Electric Soldier Porygon" was banned because it gave children seizures.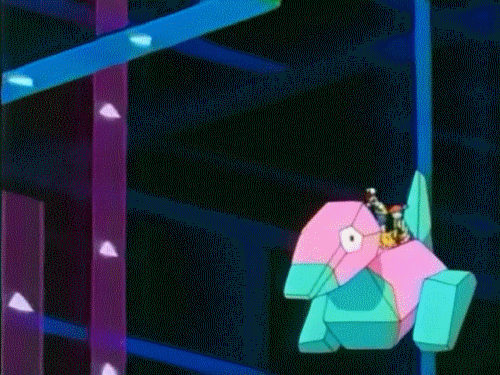 In December 1997, more than 700 Japanese children suffered seizures after watching the episode which featured a flashing red background. The episode was only showed once in Japan. An American version was created with the flashing red background parts deleted, but it was never aired.
8. They're not donuts!
Because most American children are unfamiliar with onigiri (a simple rice ball), the American dub refers to them as donuts instead. This also explains why a confused 11-year old me could never find them at Dunkin' Donuts.
9. The Team Rocket Members got their names from two Western Outlaws.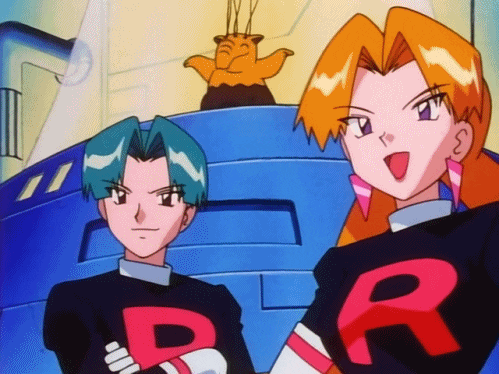 Jessie & James got their names from Jesse James and Cassidy & Butch got theirs from Robert "Butch Cassidy" Parker.
10. The Orange Islands is the only region that was made solely for the TV series and not based on a region within a game. 11. Director and Storyboard Artist Masamitsu Hidaka thought American audiences would see Brock as a racist stereotype towards asians.
Upon learning that Pokémon was going to go global, Hidaka was afraid that Americans would find Brock racist because of his eyes. As such, he decided to phase Brock out of the second season and replace him with Tracey. However, he realized no one cared what Brock looked like plus he was well received as a character so he was brought back into the TV series.
Surprise bonus: Brock with his eyes open!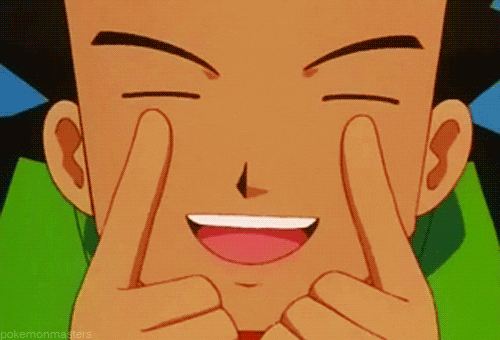 It's kind of creepy actually… no wonder he keeps them closed most of the time.