12 Things You Didn't Know About 'Brooklyn Nine-Nine'
Brooklyn Nine-Nine recently returned for its fourth season and focuses on Jake and Holt hiding out in the Witness Protection Program in Florida. Created by Dan Goor and Michael Schur, the series has won two Creative Arts Emmy Awards, two Golden Globe Awards, and several Primetime Emmy Award Nominations. Read on to learn 12 more facts you didn't know about Brooklyn Nine-Nine!
1. Brooklyn Nine-Nine co-creator Michael Schur also worked on The Office and Parks and Recreation.
You may recognize him as Dwight Shrute's cousin Mose from The Office.
2. The cast members went through police and firearms training in preparation for the show.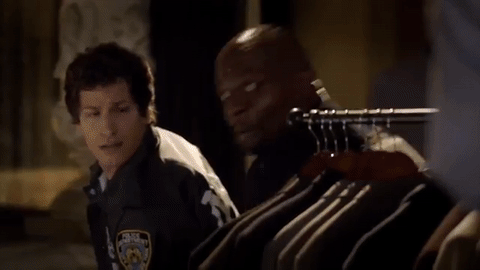 3. Andy Samberg originally wanted to stay away from TV after leaving SNL.
After working on SNL for seven seasons, Samberg wanted to avoid television and focus on working in film. However, he changed his mind after seeing the script for Brooklyn Nine-Nine and immediately joined.
4. Chelsea Peretti originally auditioned for the role of Detective Rosa Diaz.
While the part ultimately went to Stephanie Beatriz, the character of Gina Linetti was created for Peretti.
5. Chelsea Peretti also used to work on Parks and Recreation.
She is credited as a writer for the episodes "Smallest Park" and "Live Ammo" in season four to name a few.
5. Andy Samberg and Chelsea Peretti went to the same elementary school in real life just like their characters did in the show.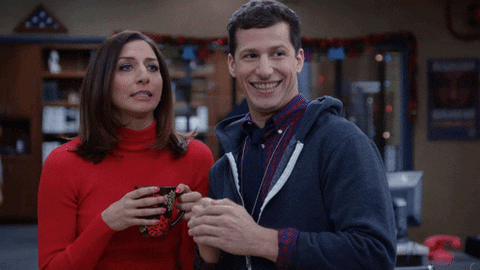 7. Terry Crews is actually quite talented as an artist in real life.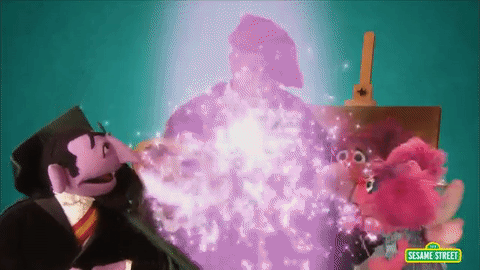 In the first season, Amy needs to find someone to do a sketch of her perp because the regular artist called in sick so she asks Terry to do the sketch instead. Similarly in real life, Terry Crews actually got his first job at a local news station as a sketch artist because the regular artist called in sick. He later became a courtroom sketch artist and also painted portraits of his NFL teammates to supplement his income.
8. Brooklyn Nine-Nine isn't Andre Braugher's first time playing a cop.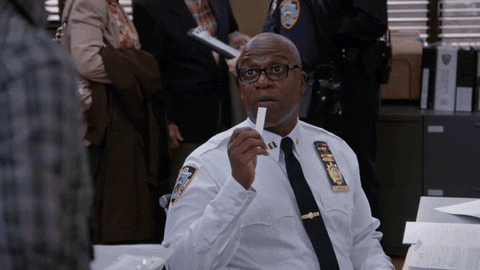 Braugher, who plays Captain Holt in the show, also played Frank Pembleton in the series Homicide: Life on the Street for six seasons. Braugher's real wife Ami Brabson also played his wife in the series.
9. Melissa Fumero was pregnant during the third season but the writers didn't write it into the show.
Instead, she is shown carrying large bags to hide her pregnancy throughout the season. In the final episodes of the season, her character fakes a pregnancy which allowed her to be shown visibly pregnant.
10. Outside of the show, Stephanie Beatriz is part of a dance squad that cheers on a women's basketball team called The Pistol Shrimps.
Aubrey Plaza is one of the players on The Pistol Shrimps and also played April Ludgate on Parks and Recreation.
11. The show takes place in New York City but is actually shot in California.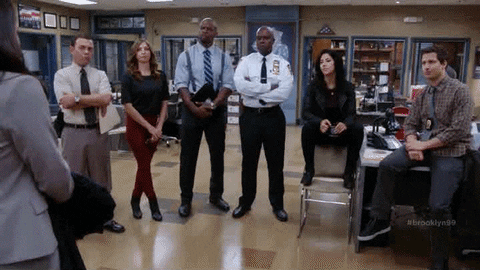 However, the precinct they use for exterior shots is actually the 78th precinct in Brooklyn located on the corner of 6th Ave. and Bergen St. in New York City.
12. Andy Samberg used to be a production assistant on the TV series Spin City starring Michael J. Fox which was filmed on the very same studio lot as Brooklyn Nine-Nine.
Samberg now films his own television series on the same lot with his own parking spot.