The Best and Worst Surprises of the 2014 Emmy Nominations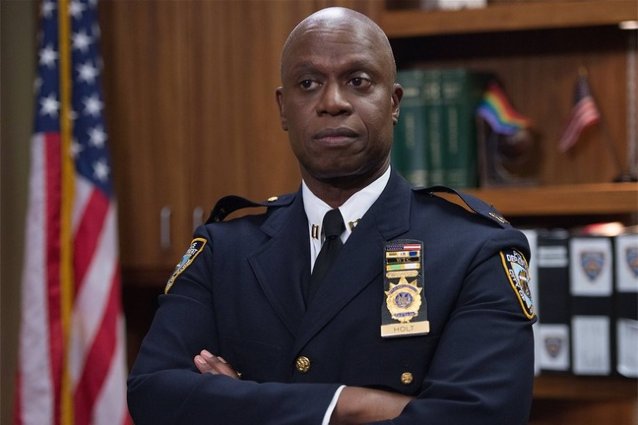 FOX
The Emmy awards inspire more conflict, shock and outrage than possibly any other major awards show on the circuit. It makes sense; we spend so much time getting to know these characters and their struggles that we become incredibly invested in the show's success. But with so many channels, platforms, programs, stars and prestige dramas on the air right now, it's going to be impossible to please everyone. Of course, that knowledge doesn't stop us from waiting impatiently every year, hoping that our favorite performances from the past year will be recognized with an Emmy nomination. And every year, we end up with a new list of nominations that surprise and delight us, or send us into a spiral of rage, heartbreak and Twitter ranting. The 2014 nominations were no different, and these are the biggest shocks of the year.
The Good:
Best Supporting Actor in a Comedy: Andre Braugher, Brooklyn Nine-Nine
Despite its critical acclaim and Golden Globe wins, Brooklyn Nine-Nine is still something of an underdog in terms of ratings and public attention, so we weren't expecting the Television Academy to take much notice of the Fox show. Which is why we were so delighted to read Braugher's name on the list of nominees this morning for his work as the magnificently deadpan Captain Ray Holt. Brooklyn Nine-Nine might have only gotten one major nod, but it was for the single best part of the show, and for that we're endlessly grateful. We know it might be hard to read, but we are… ecstatic. 
Best Actress in a Drama: Lizzy Caplan, Masters of Sex
Masters of Sex probably tops the list of brilliant shows that nobody pays enough attention to, but for all of its high points – the costumes, the dialogue, the chemistry between Masters and Johnson, the tense, quiet drama, the brilliant guest starts – much of the show's excellence can be credited to Caplan's performance as Virginia Johnson. It's a complex, layered, funny, sexy, compelling role and it's thrilling to see her work rightfully acknowledged as one of the best performances of the year.  
Best Supporting Actress in a Comedy: Allison Janney, Mom
Mom is a complicated show. It's ostensibly a typical Chuck Lorre comedy, with lots of inane jokes and strange plots, but it also devotes a great deal of time to the dramatic, difficult relationship between mother and daughter, both of whom are recovering addicts. It doesn't always work, but when it does, it's usually thanks to Janney, who transforms what could have been a stereotypical over-the-top, obnoxious character into a flawed, layered, realistic human being.
Best Supporting Actor in a Comedy: Fred Armisen, Portlandia
While it's sad not to see Armisen's co-star and co-writer Carrie Brownstein on the list of nominees as well, we're excited to see the Television Academy finally pay attention to this weird, hilarious show and the weird, hilarious characters who inhabit it. Whether he's learning the history of hip hop before a big concert or playing a feminist hippie who hates the customers in her shop, Armisen's always original, funny, and just a little strange.
Best Comedy Series: Silicon Valley
Another critical favorite that didn't seem to get a lot of mainstream attention, Silicon Valley had an excellent first season, skewering the tech industry, the people who aspire to be part of it, and the people who make fun of it. Although airing on HBO automatically got the Emmys' attention, it wasn't the cultural phenomenon that some of its network-mates have become, and so it was good to see that a show doesn't necessarily need A-list stars or famous directors in order to get attention.
Best Supporting Actress in a Comedy: Kate McKinnon, Saturday Night Live
This season of SNL got bogged down by an influx of new cast members, the loss of its head writer halfway through the year, and controversy over the diversity of its cast. But there was one cast member who held things together, who was consistently hilarious and able to rescue just about any sketch just by being in it, and that cast member was Kate McKinnon. From Bieber to Ellen to "Dyke and Fats" to doing it on a twin bed, McKinnon was definitely this year's MVP, and we're happy to see the Emmys recognize that as well.
Best Actress in a Miniseries or TV Movie: Kristen Wiig, The Spoils of Babylon
To be honest, we never expected this weird, awkward and often hilarious miniseries to even be on the TV Academy's radar, let alone the nominations list, but Wiig's performance as Cynthia Morehouse, who endures poverty, war, an unhappy marriage, and a forbidden romance with her adopted brother in outrageous, strange and hilarious fashion was one of the funniest things on TV this year. Not quite on the same level as Lady Anne, but we imagine it would be a little awkward to nominate a mannequin for an Emmy.
Best Supporting Actress and Guest Actress(es) in a Comedy: Kate Mulgrew, Laverne Cox, Uzo Aduba, and Natasha Lyonne, Orange is the New Black
Orange Is the New Black swept the nominations this year, and while we're happy to see it get recognized for Best Comedy and Taylor Shilling's lead performance as Piper Chapman, it's the supporting cast who we're really thrilled for. Between Mulgrew's transformative work as Red being included in the Supporting Actress category and three of the finest, funniest and most heartbreaking actresses (Aduba, Lyonne, and Cox, who is the first transgender Emmy nominee) crowding everyone else out of the Guest Actress category, don't be surprised if Orange takes home plenty of gold on Emmy night.
 The Bad: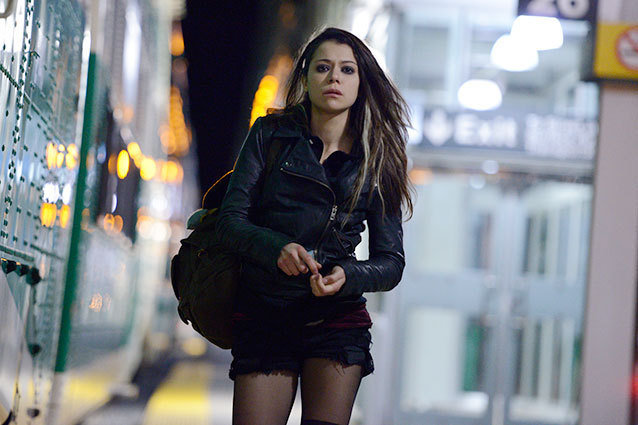 BBC America
Tatiana Maslany Gets Snubbed… Again
Apparently, playing eight distinct characters, all of whom are equally complex, interesting, and fully-realized is not enough for the Emmy voters to take notice of Maslany's incredible performance on Orphan Black,  and both she and the show were snubbed for a second year. Since the tension between Helena and Sarah or the complicated relationship between Allison and Donnie or Cosima's fight through her debilitating illness wasn't enough, it seems the only way that Maslany will ever a nod is if she plays every single character on True Detective Season 2.
The Emmys Don't Care About The Americans
Despite turning out some of the most compelling, interesting, thrilling drama that has aired on television in the past year, The Americans  was almost completely ignored by Emmy voters, earning one nomination for Margo Martindale's guest spot. And though we pretty much expected the show not to make the Best Drama Series cut, we're mostly shocked that Matthew Rhys' incredible performance this season was also completely ignored by the Academy. Clearly the Emmys have a hard time looking past some bad wigs to see the brilliance underneath.
Really, Jeff Daniels Again?
Don't get us wrong, the once and future Harry Dunne does good work on The Newsroom, but it's nothing special, especially compared to both what his fellow Best Actor in a Drama nominees turned out this year, and the performances of so many other actors who didn't make the cut. But considering how much the Emmys seem to love him, we think Bryan Cranston and Matthew McConaughey might want to hold off on writing their acceptance speeches.
Ricky Gervais Gets Nominated For… Derek?
We loved Gervais' arrogant, deluded David Brent on The Office. We're still laughing about his performance as the rude, frustrated and sometimes desperate Andy Millman on Extras, and we'd watch him bicker with Stephen Merchant and Karl Pilkington all day. However, we weren't as crazy about his work on Derek, the saccharine, gentle-hearted sitcom where he plays the saccharine, gentle-hearted nursing home caretaker Derek, so we're surprised to see just how vastly the Television Academy's opinion about the show differed from ours. Still, at least we know we're guaranteed a hell of a show if he actually wins.
Downton Abbey Keeps Racking Up the Nominations
We get it: Maggie Smith is an international treasure. That doesn't mean that the Emmys have to nominate her every single year, without fail. And just because Downton Abbey is a British period piece, that doesn't mean it's better than any number of excellent dramas who continue to be overlooked just because everyone on the show speaks with a British accent. It's okay not to nominate them, Emmys. Everyone will still think you're smart and worldly, we promise.
The Wrong People from Shameless Get Nominated, as Per Usual
Here's the good news: Shameless finally got more than one nomination! The bad news, though, is that they went to the actors with the most name recognition – William H. Macy, who is up for Best Actor in a Comedy and Joan Cusack, whose Guest Actress hot streak continues – rather than the ones who carried the show this year – Emmy Rossum, Jeremy Allen White and Noel Fisher, to name just a few. But, hey, it seems like that category switch actually paid off, even if it means nominating the actor whose character was in a coma over the ones who were struggling with jail time, balancing college and caring for his family and coming out and looking after his bipolar boyfriend.
Somehow, House of Cards Got 13 Nominations
There are only two possible explanations: either the Emmy voters thought that, like Orange Is the New Black, they were voting based on the first season of the show, or they didn't actually watch the new season of House of Cards, and they decided to throw a bunch of nominations its way to cover up that fact, since it's an "important, prestige" drama.