A Guide to All the Talking Points on Sunday Night's TV Lineup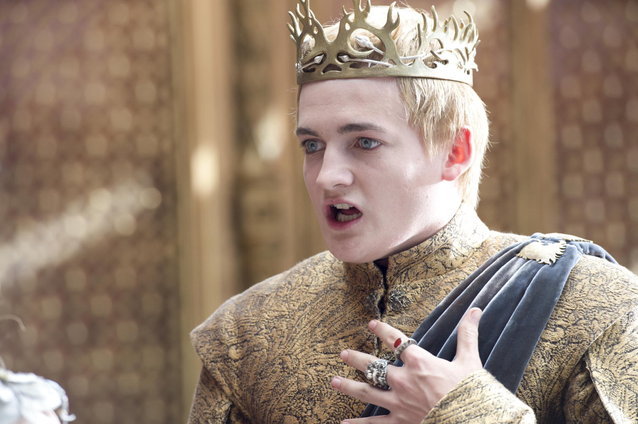 HBO
Sunday nights are always a great night for television, but this week, it seemed as if every channel had a major premiere, shocker or special event to brag about. Between the biggest Game of Thrones twist since the Red Wedding, the final season of Mad Men kicking off, and tweens screaming their heads off at the MTV Movie Awards, it's easy to get a bit overwhelmed by all of the TV options available, especially when you know that everyone in your office and Twitter feed will want to talk about nothing else. But rather than having to reveal that you didn't find a way to watch every single show that aired that night or avoid social media discussions until you're all caught up on the latest episode of Veep, we've created a handy run-down of all of the biggest Sunday night television moments to help you out. Whether it's the latest death on Game of Thrones or the strangest situation the Belchers have gotten themselves into, we've got all of the essential information about this weekend's must-see-TV and the best way to fake your way through a conversation about it. Let's start with the big ones: 
MAJOR SPOILERS TO FOLLOW!
Show: Game of Thrones
What Everyone's Talking About: Joffrey died after being poisoned at his wedding feast, and Cersei thinks that Tyrion is to blame. Also, both Stannis and Ramsay Snow continue to be slightly unhinged and a little terrifying and Bran is still alive and still in the woods. But nobody really cares about that, Joffrey's dead! 
How to Fake It: Just sing "Ding Dong, the Witch Is Dead" when the topic comes up in conversation. Everyone will join in, we guarantee it. 
Most Internet-Friendly Moment: Because Joffrey went out with an elaborate temper tantrum, this episode will have spawned more reaction .gifs than you could possibly imagine. Look for Joffrey pouring wine on Tyrion's head and Margaery's side eye to show up in a comment section very soon. Also, if everyone in your Twitter feed didn't make "burn" jokes when Loras put Jaime in his place, you need to follow new people. 
What Next?: Right now, the big question (for show-only fans, at least) is who killed Joffrey. Look for the Internet to abound with conspiracies, and for your more obnoxious Facebook friends to make status updates spoiling it for everyone. Honor the fallen king by pouring wine on their heads. 
Show: Mad Men
What Everyone's Talking About: On the final season premiere, Don went to Los Angeles in an attempt to find himself, and only found that Pete Campbell is still a complete tool. But he did meet Neve Campbell on the way home, so at least he's still got his charm and good looks. Peggy's breaking down under the pressure of both her professional and personal lives, and Joan took down Dan Byrd, only to be confronted by the realization that she is still undervalued and unappreciated at her job. 
How to Fake It: Attempt to pinpoint the exact moment that everyone watching the show stopped being madly in love with Don Draper, and instead started finding him kind of sad. Or just start talking about how Pete's the worst. Everyone wants to talk about that. 
Most Internet-Friendly Moment: Ken Cosgrove's one-eyed earring toss is almost as great as his Season 6 jig.
What Next?: We'd speculate as to whether or not Don will have an affair with this new woman, but he totally will, so the point is moot. It's more fun to try and predict which references to 1969 the show will shoehorn in. We've got our money on the Moon Landing, Led Zeppelin, and the Manson murders (after all, Megan is in LA). 
Show: The MTV Movie Awards
What Everyone's Talking About: Awards-wise, The Hunger Games: Catching Fire was the big winner of the night, and We're The Millers caused an "upset" when Will Poulter scored both Best Newcomer and Best Kiss. Mark Wahlberg spent most of his Generation Award speech cursing, and everyone was strangely obsessed with Mila Kunis' baby bump. Oh, and Zac Efron took his shirt off, because that's what Zac Efron does now. 
How to Fake It: Ask if anyone caught the clip from The Fault in Our Stars that aired during the broadcast. If they don't immediately burst into tears over the beauty of Hazel and Gus' relationship, they'll probably launch into a rant about how twee and pretentious that book is. Either way, you don't have to say anything more. 
Most Internet-Friendly Moment: Shirtless Zac Efron. Considering how many pictures, GIFs and videos of that moment are online already, nobody else needed to bother showing up to the awards last night. 
What Next?: Remember that period of time between 2006 and 2009 when the whole world was obsessed with Zac Efron, to the point where it started to get a little uncomfortable? Yeah, we're heading back into that phase, and this time, it's going to be a lot weirder for everyone involved. It's a good thing you never forgot all the words to the High School Musical soundtrack.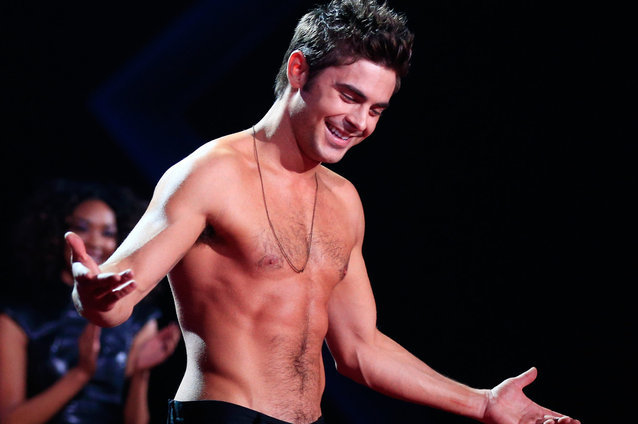 Christopher Polk/Getty Images
Show: Veep 
What Everyone's Talking About: Selina's presidential campaign is officially and secretly underway, with Dan and Amy still vying for the role of campaign manager. Jonah has decided to reinvent himself as a political blogger, a job which requires him to scream insults into several cameras while wearing hideous sweaters and to bug Selina's staff for gossip. The POTUS drops a bombshell about his position on abortion, which forces Selina to scramble to find a response that will keep her voter-friendly. 
How to Fake It: If anyone attempts to segue a discussion of the episode into a discussion about real-world politics, call them some of the many names that have been lobbed at Jonah over the years. They will either change the subject in order to join in or they will get so offended they will never speak to you again. Either way, you win. 
Most Internet-Friendly Moment: Dan has a mini-breakdown over Selina's reluctance to pick a position, jumping and screaming and flailing his arms at the whiteboard in her office, before hunting Jonah down and shoving a breakfast burrito into his face. You need that in GIF form, trust us. 
What Next?: Selina is hitting the campaign trail, so it's time to place bets on how many people she will manage to offend per episode, or how many times Jonah will get punched this season. Those are the real issues. 
Show: Bob's Burgers 
What Everyone's Talking About: Television's weirdest family took on possibly the strangest sub-culture around today, Bronies, when Tina heads to an Equestranauts  convention, only to find that the other attendees are grown men. After one of them tricks Tina out of her favorite pony, Chariot, Bob decides to go undercover as a "Equisticle" and get his daughter her horse back. Yes, that involves him dressing up as a giant purple horse. 
How to Fake It: Bring up the fact that Bob's Burgers took on Bronies. If they know what a Brony is, watch them shudder in response. If they don't, explain it to them, and delight in the looks of horror your receive in response. Either way, someone will change the subject very quickly. 
Most Internet-Friendly Moment: Everything about that Equestraunauts convention. The Internet will never be the same again. 
What Next?: The only Bob's Burgers-related question worth asking is when the soundtrack is going to be released. How can they expect us to live in a world without a full version of Linda's "Harry Truman" hair-braiding song? And where is our copy of the best selling Boyz 4 Now album?
Show: The Good Wife 
What Everyone's Talking About: Not much, actually. Turns out that if a character isn't getting killed off in a dramatic fashion, people don't really care about what's going on with Alicia Florrick. This week, she's still recovering from Will's murder, although she has finally admitted to Peter that she was in love with Will. 
How to Fake It: Just pretend you were watching Game of Thrones instead. Everyone else was.
Most Internet-Friendly Moment: Let's be real: your Twitter feed was dedicated entirely to Joffrey's death. Nobody knows what happened on The Good Wife. 
What Next?: Uh… Michael J. Fox is coming back sometime soon?