'A to Z': Can a Sitcom Based Entirely on a Will-They, Won't-They Work?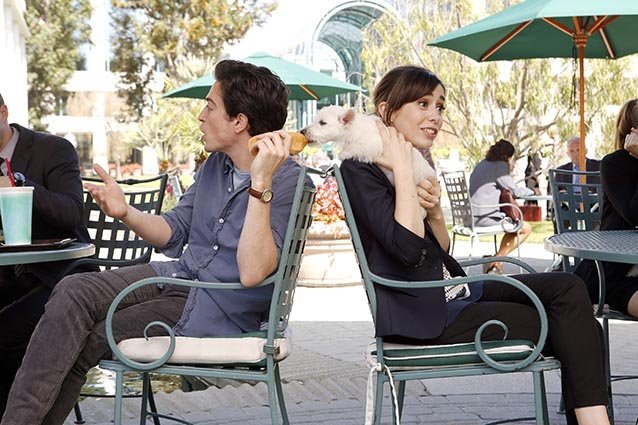 NBC Universal Media
As Mindy Lahiri once said on The Mindy Project, "I have not yet tired of watching hot people fall in love." And neither have we. Among its new series debuting next fall, NBC has A to Z, a romantic comedy starring Mad Men's Ben Feldman opposite Cristin Milioti (the woman who stole our hearts as Ted's soulmate on How I Met Your Mother before she was so cruelly ripped away from us), as adorable singletons Andrew and Zelda. Get it?
They're going to miss each other a few times. Then they're going to meet cute. It will be charming. There will be shenanigans. And that looks like about it now. Since romantic comedy seems to be a dead genre as far as film is concerned, is television now where we can go to find our trope-y satisfaction? Mindy Kaling and her crew pulled it off with an excellent sophomore season of The Mindy Project. The show had struggled in finding its tone before dedicating all of Season 2 to bringing Mindy and Danny together. It worked. Audiences responded. The series was renewed. But now that Mindy and Danny are finally together for real, the show has no choice but to reinvent itself in its third season.

The "will-they, won't they" plot can be a huge boon to a series, keeping viewers tuning in and stirring up the online "shippers." But it works best on television when it's not the full focus. Ross and Rachel were a well Friends went back to again and again, but the show's appeal was far wider than that relationship alone. Those were mutilated bodies Mulder and Scully were exhanging loaded glances over. And Sherlock and Watson have solved many a case together — just not the Case of the Ambiguous Sexual Tension.
If A to Z were a limited series, we might be more confident. But we've seen shows lose steam when the same energy and creativity spent keeping characters apart isn't expended to keep them together. (Ahem: Nick and Jess.) Happy couples are boring. Struggling couples bum us out. Maybe we're all too fond of the chase. Still, A to Z is backed by Executive Producers Rashida Jones and her Celeste and Jesse Forever co-writer Will McCormack. So perhaps we'll give Andrew and Zelda the benefit of the doubt. So long as they can keep it interesting.