Adam Lambert to Host 2012's 'VH1 Divas'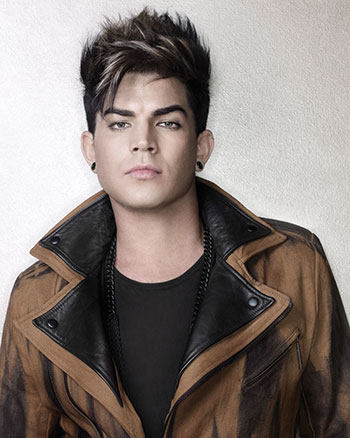 VH1 Divas, the network's annual celebration of contemporary music artists in the form of a televised concert, will close out the year on Dec. 16 with an impressive lineup of stars. Newly announced as the 2012 special's host is American Idol alum Adam Lambert. Lambert will be the first male star to take center stage since the franchise returned to the airways in 2009.
Lambert will be in very good company come this December: Miley Cyrus will be among the young stars performing at the 2012 VH1 Divas, singing alongside the likes of Demi Lovato, Jordin Sparks (Lambert's fellow Idol vet), Kelly Rowland, and Ciara.
This year's show will pay tribute to musical icons Whitney Houston and Donna Summer, who passed away this year. Both Houston and Summer have themselves performed on past VH1 Divas specials.
[Photo Credit: Lee Cherry/RCA]
More:
The Voice' Star Amanda Brown Talks Going All The Way With Adam Levine
Ukrainian Singer Sues Carly Rae Jepsen for Copying Her Song, "Hunky Santa"
Britney Spears, Demi Lovato, Simon Cowell, and One Direction on the 'X Factor' Twist!

Ariel Winter's Mom Claims She Found Daughter in Bed With 18-Year-Old Boyfriend, Police Report Reveals (EXCLUSIVE)
(Celebuzz)