How Adam Pally on 'The Mindy Project' Is Changing Our Minds About Bros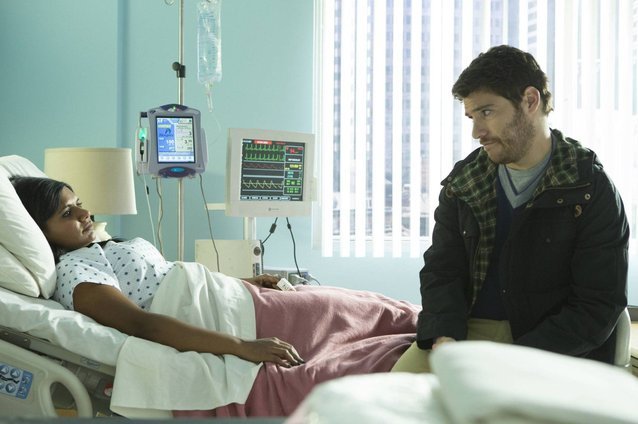 FOX
When The Mindy Project snapped Adam Pally up after the untimely cancellation of Happy Endings, we were totally psyched. But then he languished for a while. Established as an "bro" with one foot still in the frat house, Dr. Peter Prentice was too similar to his Happy Endings character Max to really make an impact on the show.
But as the Mindy and Danny drama is playing out, Peter has stepped up. Danny and Mindy were each other's confidantes up until kissing and other pesky distractions got in the way. Now, not only does Mindy as a character need a friend to help her through the break-up, but the show needs someone structurally to be Mindy's sounding board. And we're loving Peter and Mindy as partners in crime.
Sure, Peter will take Mindy out to bars and cheer her on while she hits on guys. But he'll also make sure she knows that she "deserves someone great." He's got no shame about his low-maintenance hook-ups and proudly celebrates his ETPCs (Eager to Please Chubsters), but, as he teaches Mindy his player ways, he's also becoming self-aware. ("Does everyone think I'm a dick?")
Some of Peter's "bro" teachings are even valid! In "Think Like a Peter," he convinces Mindy that she doesn't owe anything to any of her first dates if she's not interested, no matter how nice they are. And despite her best efforts to ignore his advice, recovering sketchy guy Peter's certainly got the inside scoop on sketchy guy behavior. We've seen the beginnings of some Peter and Mindy "shipping" in corners of the fanbase, but we much prefer these two stay platonic. Though we do agree with Mindy that he did look extremely cute in that little sailor hat.
Is the developing Peter/Mindy friendship helping you weather the Danny/Mindy storm? Let us know in the comments!