Alex Trebek Embarrasses Newtown Boy and Himself on National TV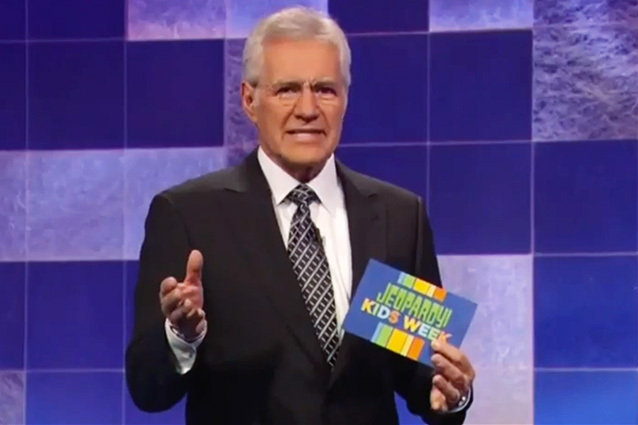 Jeopardy! took itself a bit too seriously on Wednesday night during its middle school competition. During the Final Jeopardy! question, the 8th-grade contestant, Thomas Hurley, misspelled the answer by one singular letter. The Jeopardy! answer was the following: "Abraham Lincoln called this document, which took effect in 1863, 'a fit and necessary war measure.'" 
Hurley's response was, "What is the Emanciptation Proclamation," having accidentally added an extra 't'. Honestly, if you said Emancipation Proclamation ten times really fast you would add an extra 't' too. However, Alex Trebek's understanding for a middle schooler was nowhere to be found, claiming that the mistake was "unfortunate".
To make matters even worse, when the last contestant, Skylar Hornback, gave the correct answer as well, Trebek adds more salt to the wound by commenting, "It is spelled correctly also." Seriously? Poor kid! These are twelve and thirteen year olds competing here. What makes the decision to not give Hurley's answer credit even more ridiculous is that it wouldn't have changed the outcome of the winner. Hornback would've still won, and still by a significant lead. 
Hurley, a resident of Newtown, Conn., kept his head high despite the absurd ruling against him. He has received a flood of support from not only members of his community but Jeopardy! fans as well. Tons of fans took to the Facebook page to stand up for him stating things such as, "Trebek's treatment of Thomas on the other hand was reprehensible…Shame on you, Jeopardy judges & Trebek" among many other comments in the same vein. Hopefully the popular game show will learn a lesson from this and not embarrass any more children on their show in the future. 
Follow Hollywood.com on Twitter @Hollywood_com | Follow Maité on Twitter @MaiteCubilette
More:
Matt Lauer May Start Hosting 'Jeopardy'
Alex Trebek Suffers Heart Attack on Day of Emmy Win
Alex Trebek's 10 Greatest Moments
---
From Our Partners


Stars Pose Naked for 'Allure' (Celebuzz)


20 Grisliest TV Deaths of 2012-2013 (Vulture)