The Major Movie Stars of Saturday Morning Cartoons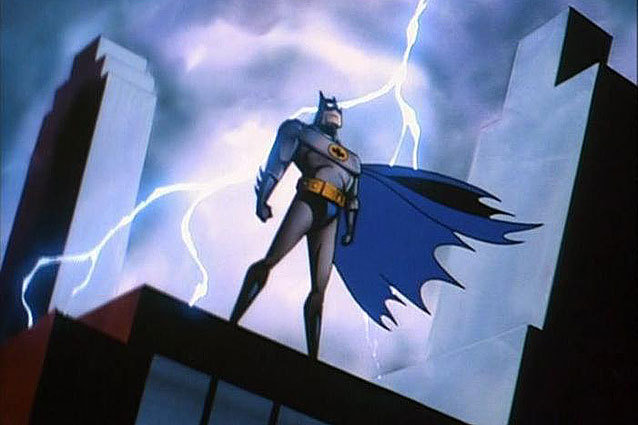 FOX
Plenty of actors have lent their voices to prime time animated series like The Simpsons or movies like The Croods and Toy Story. But it's hard to imagine Saturday Morning Cartoons with huge stars. A lot of people are shocked to find out that the original voice of Shredder on the Teenage Mutant Ninja Turtles was Fresh Prince of Bel-Air star James Avery, or to recall which Star Wars veteran was behind The Joker. Perhaps you weren't aware of the big names behind some of these childhood favorites…
Captain Planet and the Planeteers
A group of teenagers use magic rings to harness the elements and to summon Captain Planet, an environmental superhero. Each episode, they battle villains trying to pollute the environment. Whoopi Goldberg voices Gaia, the spirit of the Earth and their boss. What a lot of children at the time didn't realize is the show's villains are all played by major celebrities. Meg Ryan is Dr. Blight, a disfigured doctor who works with a sarcastic British computer. Jeff Goldblum plays Verminous Skumm, a mutated rat creature with a fondness for toxic waste. Sting even appears on the show as the creatively named Zarm. Other villains are played by Hollywood veterans Martin Sheen, James Coburn, Malcolm McDowell, and Ed Asner. Major celebs also stop by for guest appearances including Danny Glover, Louis Gossett Jr., and even Elizabeth Taylor. 
Gargoyles
This Disney cartoon creates a mythology where stone gargoyles come to life when the sun sets. It also has a bizarre Star Trek connection. Star Trek: The Next Generation cast members Jonathan Frakes and Marina Sirtis play series villains David Xanatos and Demona. There are also performance by other The Next Generation stars Michael Dorn, Brett Spiner, LeVar Burton, and Colm Meany. The captains of Deep Space Nine, Avery Brooks, and Voyager, Kate Mulgrew, appear on the cartoon. Nichelle Nichols even makes an appearance.
Batman: The Animated Series
Batman is probably the most star-studded cartoon in television history. The series features appearances by stars from the 1970s to today. 1970s icons like Adrienne Barbeau, Michael York, and Marilu Henner pop by the series. Bewitched actress Elizabeth McGovern plays her last role ever on the cartoon. Mark Hamill, a.k.a. Luke Skywalker, finds a career resurgence playing The Joker. Night Court's  Richard Moll, The Beastmaster Marc Singer, and Melissa Gilbert all bring 1980s nostalgia playing major characters. Bruce Wayne's various love interests include Heather Locklear, comedian Julie Brown, and Supergirl Helen Slater. There are also appearances by future celebrities like Mad Men star Elisabeth Moss and Megan Mullally. 
Superman
Similarly, this Man of Steel cartoon has a ton of television actors lending their voices. Superman is voiced by Wings star Tim Daly and Lois Lane is Desperate Housewives star Dana Delany. Sitcom stars Peri Gilpin, Brad Garett, and Joely Fisher all appear on the show.