'American Idol' Really, Really Wants a Girl To Win. Can It Happen?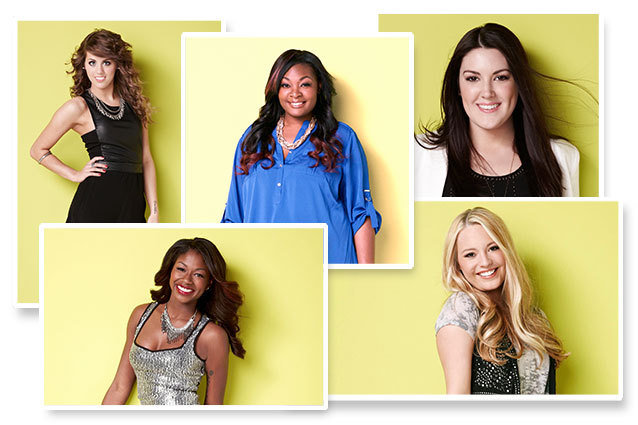 "It's a girl's competition to lose," veteran American Idol judge Randy Jackson told audiences before the Top 10 female semifinalists took the stage in Las Vegas March 5. Although Jackson introduced the idea as if it were the first we were hearing of it — as if the audition rounds didn't highlight the ladies, and the judges didn't spend precious pre-premiere press interviews harping on their prowess in the competition — that doesn't make it any less true. This is a season for the girls.
After four years of safe, attractive, and totally benign (but talented) dudes winning American Idol, Season 12 features a healthy slate of incredibly talented, title-worthy girls… and a crop of very mediocre guys. Despite the series' baffling choice to maintain gender parity this season (we miss you already, Breanna Steer), the deck is stacked in a girl's favor — the top five female finalists are rock solid. From Kree Harrison's perfect country sound to Angie Miller's infectious emotional connection, and from Candice Glover and Amber Holcomb's effortless, grand vocals to Janelle Arthur's neatly packaged country pop swagger, the ladies are the ones to beat.
RELATED: 'American Idol' Top 10 on their First Stressful Results Show
But the odds aren't exactly in the ladies' favor. Not since Jordin Sparks was crowned in Season 6 has a woman won American Idol, and Sparks was only the fourth one to do so. Women may have appeared to have a statistical advantage six seasons ago, but now that we're now in Season 12, a whopping two-thirds of the show's winners have been male. It's enough to make you wonder whether viewers will do the right thing and send the weaker guys — like Paul Jolley and walking sob story Lazaro Arbos — home. Can Season 12's girls overcome Idol history?
After all, despite the vocal prowess of Season 12's girls, talent hasn't helped women in previous seasons. Though Season 7 revolved around David Archuleta and David Cook's battle to stardom, and Season 8 explored viewers' penchant for the safe (Kris Allen) over the wildcard (Adam Lambert), the past three years have seen a man and a woman in final contention for the title. Still, runners-up Crystal Bowersox, Lauren Alaina, and Jessica Sanchez all came up short.
"I think the best talent has won," executive producer Nigel Lythgoe says. "If I look across last year, it was always going to be, I would have thought, Jessica or Phillip [Phillips]. I just think that talent won. In the year before it was going to be Scotty McCreery or Lauren Alaina. It's funny how one male and one female both years got through to the finale. So it's a 50/50 split."
RELATED: 'American Idol' Top 10 on their Dream Theme Weeks
It's clear that the finales have been stocked with major talent, but were McCreery and Alaina truly the best of their season? What about Haley Reinhart or, the woman bested by Allen two seasons before, Allison Iraheta, arguably two of the most vocally adept female contestants Idol has ever seen? Neither singer even made the finale. And don't even get us started on the idea that Lee DeWyze was more deserving of that coveted confetti shower than the dynamic Bowersox.
Lythgoe, however, is ready for a girl to win — but doesn't really have an explanation for why it's been so long. "Our two biggest stars up until Phillip Phillips are girls: Kelly Clarkson and Carrie Underwood," he points out. "Jennifer Hudson, even though she didn't win, [is a] major star. So I'm looking forward to [the girls getting a turn this year]. We've had a series now of good boys and good winners, but it's time for a girl."
The equal gender format certainly doesn't support women the way Lythgoe hopes to, but perhaps Idol's new voting system can bring about a sea change. In previous seasons, Idol's text and phone system catered to tween girls who tended to power vote for their favorites. And it's no surprise their favorites often came in the cute-male-contestant-with-a-guitar package — there was little to keep those power voters from swooning… and taking those emotions right to the phone lines.
Online voting, introduced surpisingly late in the game in 2011, only continued to favor objects of voters' obsessive affections. After all, clicking to select your favorite contestant on Facebook is certainly more time-efficient than calling an 800 number as many times as possible before Mom says it's time to go to bed, and just as easy as liking your best friend's status message. But with Season 12's brand-new SuperVote feature — which allows Facebook users to submit 50 votes at a time, allocated any way they want — obsessive fans can vote for their favorites while also spreading the wealth to their second or third favorite. The new system could be a game changer, benefiting talented young women who would've stuck out in years past thanks to split votes.
RELATED: Keith Urban Cops to Crying During 'Idol' Results
After all, the industry has proven that teen girls obssess over female stars just as much as male ones. Season 9 10th place finisher Didi Benami tells Hollywood.com that for every Justin Bieber, there's an unstoppable young, female country singer garnering adoration. "Maybe a younger audience does like to vote for guys … But I don't know, Taylor Swift is pretty huge too," she says. Adele's halfway to an EGOT, and Beyoncé sold out stadiums across the country within minutes — neither of those things could happen without the support of young girls. And all that is before we even mention the fact that Idol's own Clarkson and Underwood have their share of young female fans too.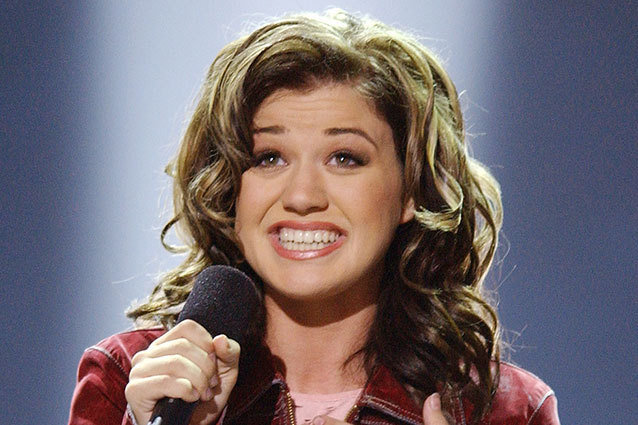 Perhaps the road block for women isn't the voters, but rather the element of marketability. Back in Season 9, Idol fans were crying foul about Bowersox's not-quite-perfect teeth before she even belted her second note on the series. And it's impossible to ignore how the Top 2's victory songs might end up influencing their market appeal. Was it fair that Phillips was handed the radio-ready "Home" while Sanchez's "Change Nothing" has been actively wiped from our memory? Did Sanchez even stand a chance? "Without question, Phillip Phillips had a great song," Lythgoe says. "But Phillip was winning anyway in the previous weeks, so I don't think that made the difference on the vote."
But Phillips' win (and any Idol victory) was a lucky one, considering no element goes unnoticed in the Idol universe. Anything from an off-hand comment that rubs voters the wrong (or right way) to a particularly poignant, tear-worthy performance can tilt the voting balance one way or another. Even support from the music professionals on the show can backfire. Back in Season 7, Simon Cowell crowned Archuleta the winner, leading Cook fans to power vote the rock singer into the No. 1 spot. Could Idol's Season 12 preference for women backfire too?
RELATED: Colton Dixon Blogs the 'American Idol' 12 Premeire
Unfortunately, ladies, the answer is "maybe." As Taylor Hicks proved to us, anything can happen in Idol land, but Season 12 does feel different. Whether the women's seeming leg up is a result of Idol's extensive marketing of female contestants and creative editing during auditions or the ladies' sheer talent this year, Season 12 comes with an overwhelming sensation of the winds of change blowing through Idol's famous video screen doors. It's something judge Nicki Minaj has picked up on. During Hollywood week, as she told reporters, "I'm pretty sure we'll have something new and different this year."
At this point, all we can do is hope she's right.
The pieces are in place. The ladies' collective talent is leagues above anything the guys are bringing to the table. But SuperVote might not help and women's rut may be their criminal undoing. Now it's just a matter of waiting (and of course, voting ourselves). When the first cut falls on March 14, we'll see just how open-minded Idol's voting public really is. Can they really judge the level of talent for themselves? Or will they weed through the group to find the young man who satiates their fervent cute boy needs?
Follow Jean on Twitter @hijean
Follow Kelsea on Twitter @KelseaStahler
[Photo Credit: Matthieu Young/FOX(5); Lucy Nicholson/AP Photo; Frank Micelotta/FOX/AP Images]
---
You Might Also Like:


14 Movies That Are, Surprisingly, Not Porn


Stars Who Have Lost Roles For Being Too Hot (Celebuzz)