When Did 'ANTM' Jump The Shark?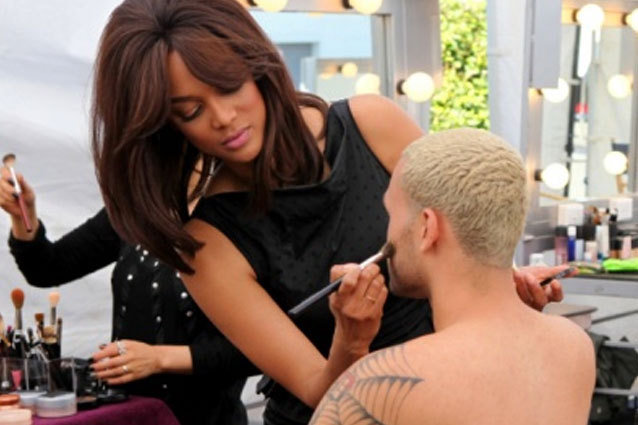 The CW
Do you love Top Model? Know your pot ledom from your booty tooch?
Us too. When we think of the life skills and foreign languages we could have mastered instead of watching almost 20 whole seasons (sorry: CYCLES), we're all, "whatever, pass the nachos."
But like us, are you an America's Next Top Model fan who's endured the last five cycles with more than a little ennui? America, are you thinking what we're thinking? When did Tyra's super Bankable franchise jump the shark?
We've endured All-Stars, a college edition, a plus-size cycle and a short girl season. Tyra's introduced social media – somewhat hamfistedly – in the form of new judge and fashion blogger Bryanboy, social media votes and Instagram casting. On the judging panel, we have Katy Perry's stylist Johnny Wujeck, bad New York fashion b**ch Kelly Cutrone AND eye candy in the form of male model Rob Evans (drool!).
But has the cool-over worked? Did the show lose its charm, along with its entire panel of fashion homebodies? Tell us you're not kind of missing silver (rinsed) Canadian fox Jay Manuel, "sexy" bald guy Nigel Barker, cuddly mother figure Twiggy and, of course, Miss J: the tranny with the size eleven spike heels. Sure, the panel was more Velveeta than Vogue; but Tyra's desire to roll with fashion's cool kids highlights, rather than masks, the fact that she was never exactly haute couture herself.
From her alleged tormentor (and bonafide supermodel) Naomi Campbell ignoring her on her own talkshow, to Karl Lagerfeld saying he's never heard of her, Tyra has always been more eager-to-please cocker spaniel than lithe fashion greyhound.
You can keep the hashtags (and the boys of Cycle 20), Tyra. But when ratings dip despite your most valiant efforts to chase them, maybe it's time to look under the weave for your show's perfectly nice, apple pie roots.
More:
ANTM: Boys in the Snood
Tyra and Naomi Make Up
Kate Moss on Sale (at Christie's)
---
From Our Partners:


40 Most Revealing See-Through Red Carpet Looks (Vh1)


15 Stars Share Secrets of their Sex Lives (Celebuzz)