Amy Poehler and Greg Poehler Will Bring 'Sweden' to NBC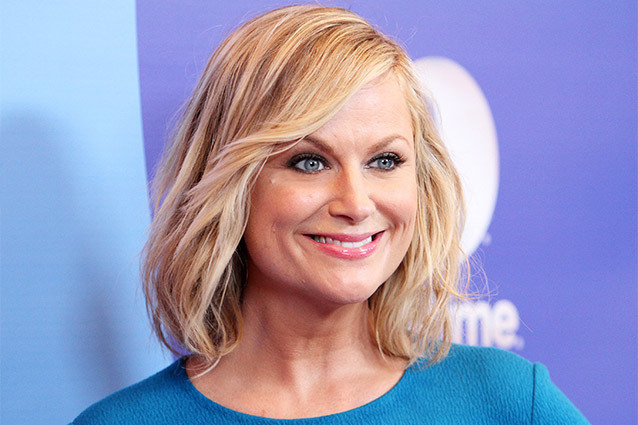 FayesVision/WENN
Leslie Knope might be passionate about Pawnee, Indiana, but Amy Poehler is apparently a big fan of Sweden. The actress has teamed up with her brother, Greg Poehler, to executive produce a new sitcom, Welcome to Sweden. Originally commissioned by the Swedish channel TV4 as their first English-langauge series, the show was created by and will star Greg, in his acting debut. NBC has acquired the rights to broadcast the show in the US, which means that there is a double dose of Poehler heading to our televisions. 
The autobiographical comedy centers around Bruce, an accountant from New York who falls in love with Emma (Josephine Bornebusch), and follows her back to her home country of Sweden. Welcome to Sweden will have a partly Swedish cast, including Lena Olin as Emma's mother, and will film in Sweden, New York and Los Angeles. On the American side of things, Bruce's parents will be played by Illeana Douglas and Patrick Duffy, and the show will feature cameos from Aubrey Plaza, Will Ferrell, Gene Simmons, and, of course, Amy Poehler. 
Hearing about these two siblings teaming up can't help but make us think that surely a crossover between Parks and Recreation and Welcome to Sweden is bound to happen at some point. It could work out surprisingly well, too — after all, Leslie is a politician, so maybe she needs to travel to Sweden to accept another award or to take her Model U.N. skills international. And since Bruce is an accountant, it's completely possible that he and Ben were friends in college, or that he worked with Ben and Chris before the move to Pawnee. Perhaps Tom hires him to help manage the finances for Rent-A-Swag now that Ben is busy working for Sweetums. He might even have become friends with Andy while he was running that non-profit in London, and, of course, there's always the possibility that Bruce is one of Donna's ex-boyfriends. Now, all the Poehlers have to do is make one of those suggestions a reality.
More: 
'Parks and Rec' Recap: The Pawnee-Eagleton Tip Off Classic
How Tina Fey and Amy Poehler Could Make the Golden Globes Funnier
Watch the 'Parks and Rec' Season 5 Gag Reel
---
From Our Partners:


A Complete History Of Twerking (1993-2013) (Vh1)


20 Grisliest TV Deaths of 2012-2013 (Vulture)