'Arrow': How Seth Gabel Used Dubstep to Portray the Biggest and Baddest Villain Yet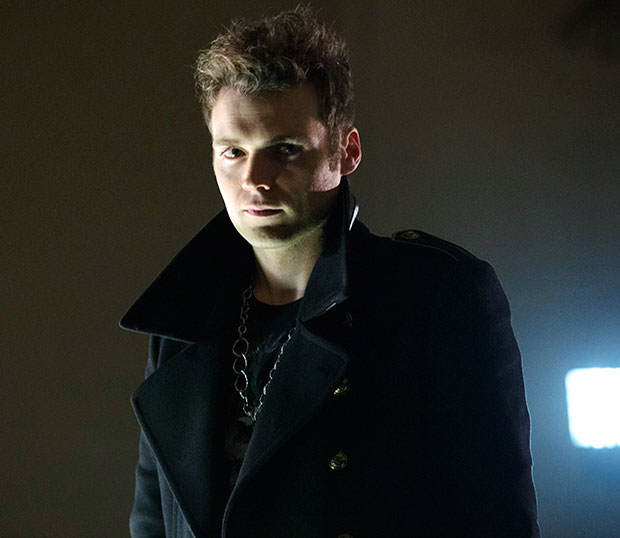 Last week's Arrow, "Trust But Verify," introduced us to Vertigo — the street drug from The Glades — when Oliver's sister Thea was arrested for crashing her car driving while high on the euphoria-inducing narcotic. Tonight, we are going to get an even deeper look into the world of Vertigo when we meet the kingpin behind it all, The Count.
Arrow fans already know that The Count is going to be an adaptation of Count Vertigo from the Green Arrow universe, and Hollywood.com got the chance to chat with the man behind the villain, Seth Gabel, about the massive differences between the two baddies.
Hollywood.com: So you are used to playing honorable characters like Lt. Danny Sefton in Allegiance and Lincoln Lee on Fringe. How does The Count measure up to your past roles?
Gabel: "The Count is not so honorable. The Count is definitely willing to be cheap, and not very honorable in his battle tactics. He's very much obsessed with power and money, and will do whatever it takes to acquire those things."
How does Arrow's The Count differ from Green Arrow's Count Vertigo?
"It's a definite adaptation to this darker, more realistic world that is Vertigo. And instead of being an Eastern European count as is depicted in the comic, I am a street thug drug kingpin who doesn't have superpowers. But the superpowers that the character has in the comic book are manifested in the form of the drug called Vertigo, which I push on the citizens of Starling City."
What are The Count's motivations, and how does he land on Arrow's List?
"Just wanting more power and money, and to be the king of the streets. I don't think he is initially [on Arrow's List] but I think he finds his way onto The List through his actions."
Is that connected to Thea, and her recent arrest due to The Count's drug?
"It's possible but I can't say for sure."
Why is The Count one of the most formidable opponents Arrow has faced so far?
"He's definitely in the tier of foes who welcomes the challenge of the Arrow character, and is not afraid of that conflict. [He] actually welcomes that opportunity to prove that they are greater than he is. Well, I can't give things away — I keep wanting to give things away and I can't! Arrow and I do have some great showdowns, and ultimately what he thinks is doing good might actually cause more harm in the long run."
Will The Count come back after tonight's episode?
"It's definitely possible. I've only shot one. There is talk, but I can't say anything because it's too early in any process for testing it one way or the other."
How did you get the part of The Count, when it is so different from anything you've done before?
"I got a call from [exec producer] Greg Berlanti — who I had worked with on Dirty Sexy Money — saying that there was a Joker type villain that was going to be coming up in the show, and would I be interested? To which I replied a resounding 'yes.' Once I read the character I was extremely excited, because it's the boldest character I have ever gotten to play. I made it my goal to really take big risks with the character, and [to] not be afraid to be over the top while at the same time keeping the character grounded in the reality that they have been depicting on the show. I tend to lean on the more subtle choices with most of my work, so with this I really wanted to make sure that I pushed myself, so that whatever natural subtleties I had, they would bring that in and keep it grounded in reality. And I just kept trying to push the envelope."
Do you have scenes with anyone other than Oliver as Arrow?
"Ummmmm… Yes."
How did you get into character?
"I listened to a lot of dubstep music. I just wanted music with a lot of pumping bass that would just get me in my body, and get me to kind of settle into my groin, which sounds really weird. But when you change the center of gravity in your body and move it to different areas, it completely changes the way you are physically. So I wanted this character to be very low in his groin in terms of center of gravity, so that he was very grounded in the streets. It really just changes the way you walk, and makes you seem very playful and intimidating. "Basshead" was one of [the songs] I listened to. Ratatat, Bassnectar, and The Glitch Mob."
So you described The Count as a Joker-type villain. What does he look like?
"There's a lot of black, and the two things I had asked for going in were black fingerless gloves — because they made me feel like a street thug — and a .38 snub nose revolver. I just wanted the character to have a gun that was like a little pit bull or a terrier in my hand. It was small and easy, but capable of being incredibly violent without much notice."
What was your favorite part about taking on this role?
"Getting to experience the world of a comic book series was so much fun for me. I have watched it for so many years, and have so badly wanted to play in that world in some way. [Being bad means] I don't need to hold myself back in any way, but can absolutely be vicious and out there and overly-theatrical."
So now that you got to play the villain of a comic book series, what hero would you most like to portray?
"I loved Cyclopes in the X-Men comics and the X-Men cartoon series. Actually, the cartoon series growing up was the most epic drama I had ever seen in my life."
Watch Arrow tonight at 8PM on The CW.
[Photo Credit: Jack Rowand/The CW]
Follow Sydney on Twitter @SydneyBucksbaum
More:
'Arrow' Recap: Trust Is a Two Way Street
'Arrow' React: Revenge Vs. Justice

20 Hottest Celebrity Bikini Bodies