Ben and Jerry's to Announce '30 Rock' Flavor: Other Shows That Could Be Yummy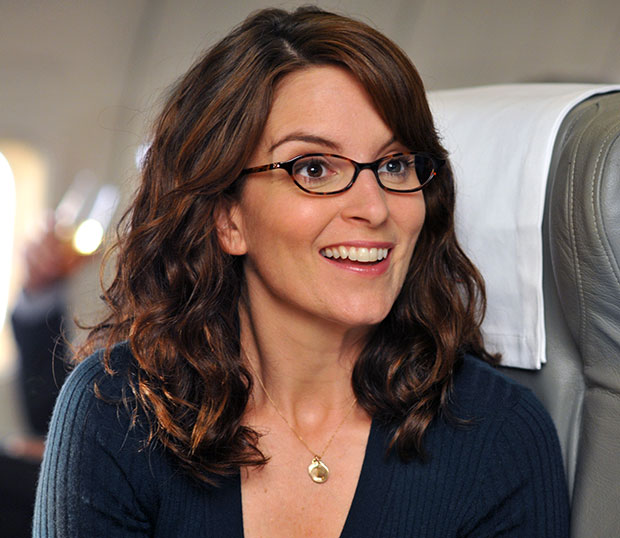 This makes me want to high five a million angels. The Ben & Jerry's ice cream experts have just announced that they will unveil a new flavor inspired by NBC'S 30 Rock, just in time for the show's series finale on Thursday, Jan. 31.
The flavor will be ceremoniously unveiled by Ben & Jerry's co-founder Jerry Greenfield at a New York City finale party, just steps from 30 Rock's home — the titular building at Rockefeller Center. Invitees will gather to view the series finale of 30 Rock and sample the new flavor, which was freshly produced at its factories in Vermont and rushed to New York City for the event. Usually new flavors are released closer to spring, but the company decided to bump up the timetable to have the flavor on hand to accommodate the finale. It will be available across the country in Ben & Jerry's scoop shops in February, and on the shelves of grocery stores and convenience stores shortly thereafter.
Ben & Jerry's also stated that it would offer a chance online to obtain the 30 Rock flavor, with more details to come. All proceeds raised will benefit the same non-profit organization, which will be announced on Thursday. In syndication, and now in the freezer, Ben & Jerry's is certain that the memory of 30 Rock will live on.
Liz Lemon would totally approve of this marketing genius, as she's the type of gal who can down a whole pint of ice cream in one sitting. This announcement got us thinking, though: if 30 Rock would make a good ice cream, what other shows could be yummy as food?
Parks and Recreation, Waffles
Leslie Knope is a waffle-enthusiast. A brand of fluffy, sweet waffles, complete with whip cream topping, would be the perfect breakfast, lunch, dinner, and snack food.
Breaking Bad, Bacon and Eggs
Well, this could be modified to all breakfast foods, thanks to Walter Jr.'s obsession with breakfast.
Once Upon a Time, Apple Turnovers
Henry proved once and for all to his mother, Emma, that fairytales were real after ingesting the Evil Queen's poisoned apple turnover. The amount of time she spent baking it made it look delicious… though we could do without the curse that comes with it.
The Following, Vodka
In the series premiere, Kevin Bacon's hardened serial killer-catcher filled up a water bottle with vodka to make it through a day of work. That… doesn't sound appetizing, but whatever floats his boat?
Doctor Who, Fish Fingers and Custard
After the Eleventh Doctor's regeneration, he gorges himself on a meal of fish sticks… and custard? I think we'll pass on this one.
[Photo Credit: NBC]
Follow Sydney on Twitter @SydneyBucksbaum
More:
'Here Comes Honey Boo Boo: You Don't Know Boo' Most Redneckognizable Moments
'Real Housewives of Atlanta' Recap: Kenya Moore and the Swimsuit of Doom
'Bunheads' Siblings Sutton Foster and Hunter Foster Bond On Screen and Off

20 Hottest Celebrity Bikini Bodies